Joined

Feb 13, 2006
Messages

8,657
Ok quick history. I got this smithi male almost 2 years ago from a show, he had one leg missing, I knew that but thought hey no biggie it will come back right?
About 11 months ago he molted and did not get his leg back, ok maybe he lost the leg to far along in the molt cycle, (still no biggie right?)
I knew he was in premolt, and I get home to find this.
You actually can see things I have never seen before. Undeveloped areas of tissue, nerve endings it looks like. This really makes me kind sick.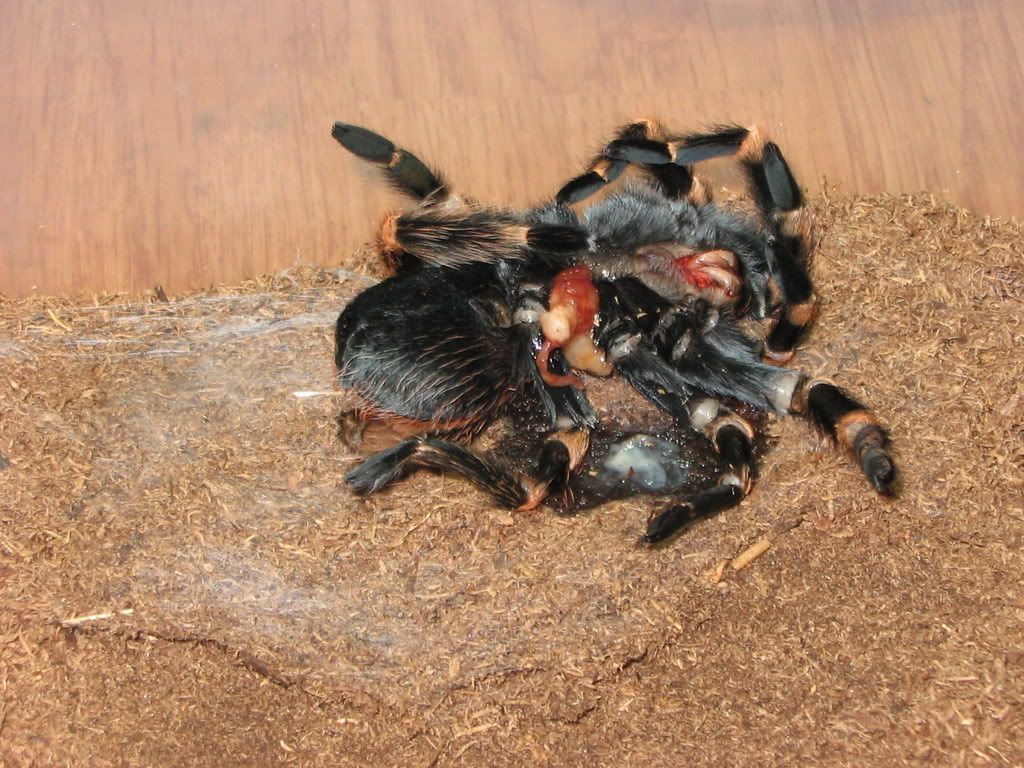 Hes alive and kicking the molt had to have just ended cause the skin is still very wet.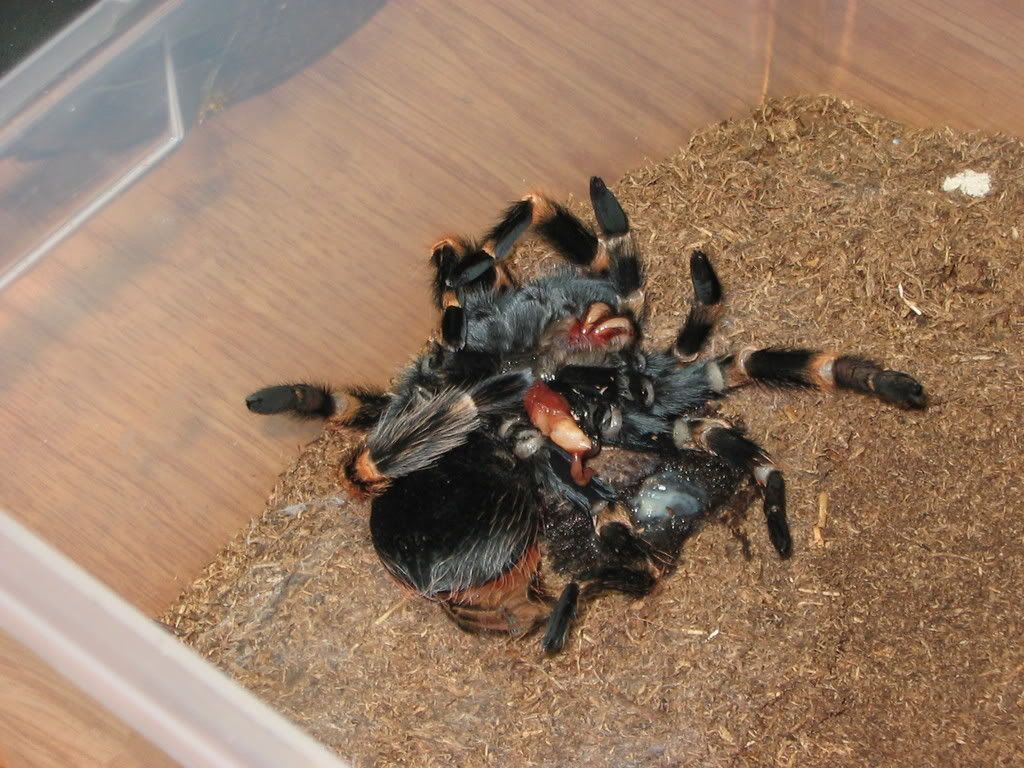 Here is a picture of the missing leg on the old skin.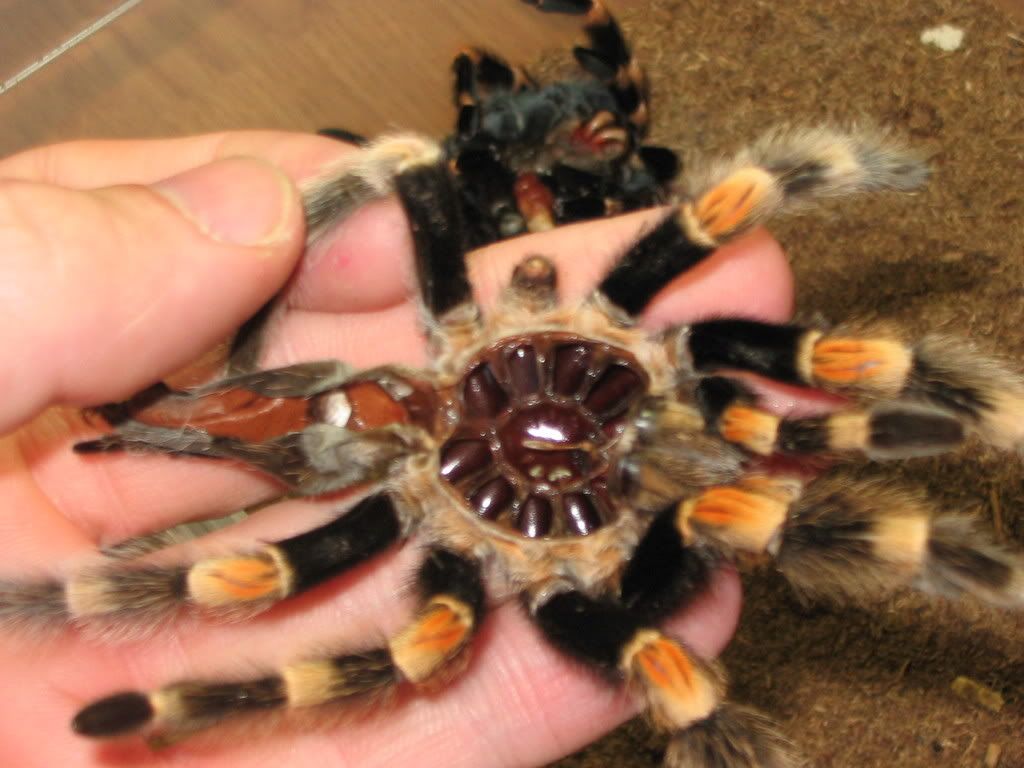 And one more if the horrible mess...... :8o Hes lost a lot of fluid, I think I am going to have to freeze him.
Anyone ever seen something like this before? Its so wow I dont even have words at the moment. I am quite fond of this guy.
Last edited: