Joined

Feb 2, 2007
Messages

130
I personally an fascinated by Huntsman (Sparassidae) and started this thread not to post my pictures but to see yours. Here are a few that I took recently to get this started.
Cerbalus sp. (Sinai Desert Huntsman)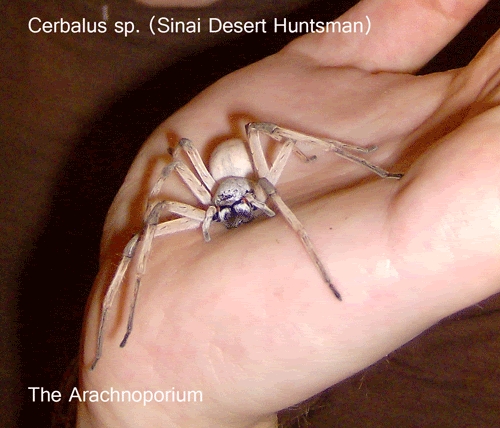 H. boiei (CB Female) waiting for a sack ...
Tychicus sp.? Malaysian Tan Huntman
I'll post more later - but as I said I'm looking to see photos other than my own.
Last edited: