Joined

Jul 31, 2006
Messages

838
Mean Momma wakes up gecko kidlets... pics!
I was feeling frisky with the digital... and I'm so giddy that my ol' camera is playing nice with my pc again (yet, it still doesn't play so nice with the operator
..but I'm learnin')
anyhow... here's some "wakey! wakey!!" pics of a few of my gang....
One of my Mom's in slumber... Val ..the only time she's sweet
My other Mom... Lucille is the sweetest gecko girly alive! She's rather preggo at the moment..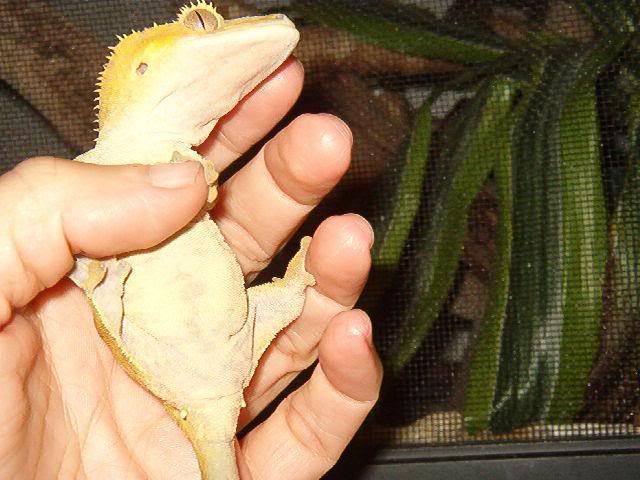 ..and not thrilled with me for showing off her pretty belly
Lucille: "Hahahaha! very funny!! ..I'm going back to sleep now.... "
Here's Val's younger sister from a different clutch... Crunch!
and Cruncher again...
The next two geckos are hopeful girlies... really hopeful...
Yabissa was a freebie... clutchmate to conjoined twins... and probable female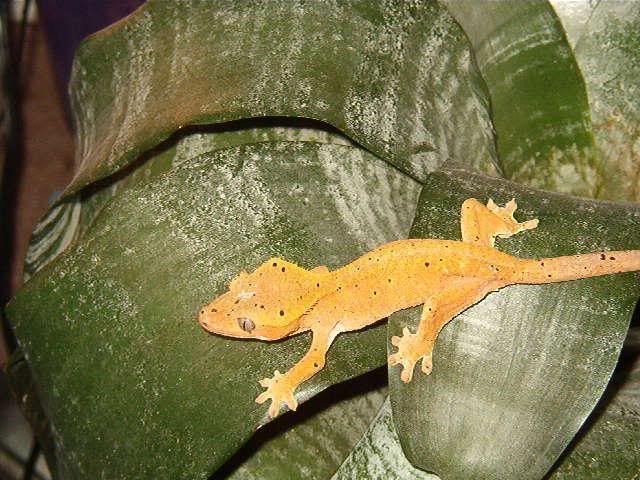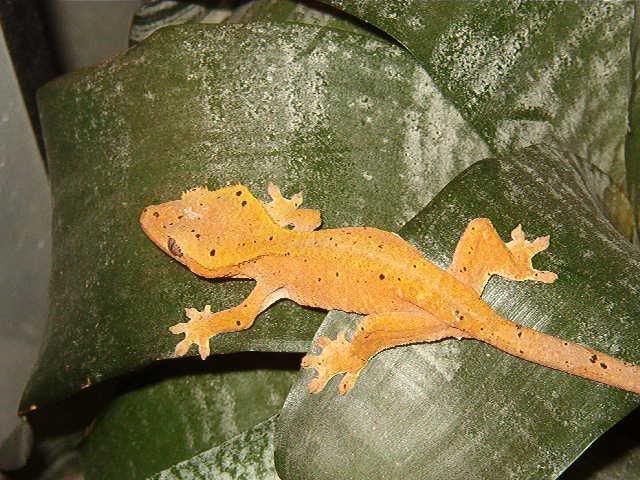 And this little gem... found her by chance in a local herp store... Sashti!
Sashti is appx. 3mos. and has this many spots already... I'm thinkin' Super Dal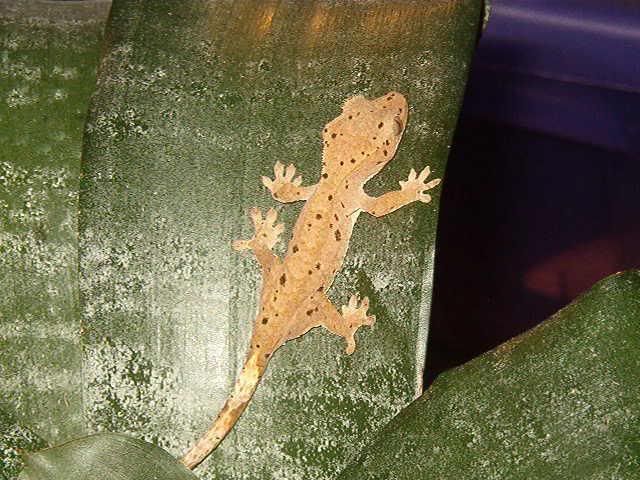 I tried to get pics of the boys, but they said "NO!"
so here's a blurry pic of Tiffany... oh the indignancy of "frisky Moms"...
Tiffany: "Ahem.. I'm peein' here, lady!! Do you mind?"
Hope you enjoy!
~Aminah
Last edited: