Joined

Jan 5, 2004
Messages

1,113
I pulled my
Hysterocrates gigas
eggsac tonight and to my surprise IT'S GOOD!!!!
I tell you though, she would NOT let go of it for anything! I had to use two tweezers to get it from her. I feel like a jerk now because she's going around in her enclosure looking for the eggsac and biting things that she may think it is it.
The majority of the eggs are not yet developed, but I did find one egg with legs. Right now, the eggsac is in a hammock. I plan to turn it multiple times a day. So, do I tape the eggsac back up or carefully dump the eggs into the hammock. I am unsure as what to do. Any ideas?
Here are some pics. This is so awesome...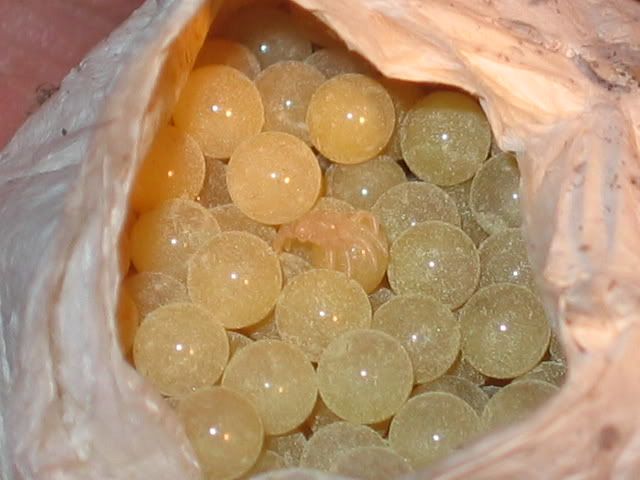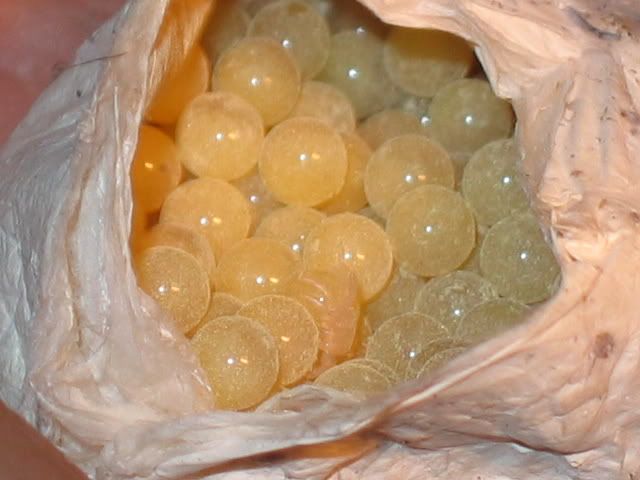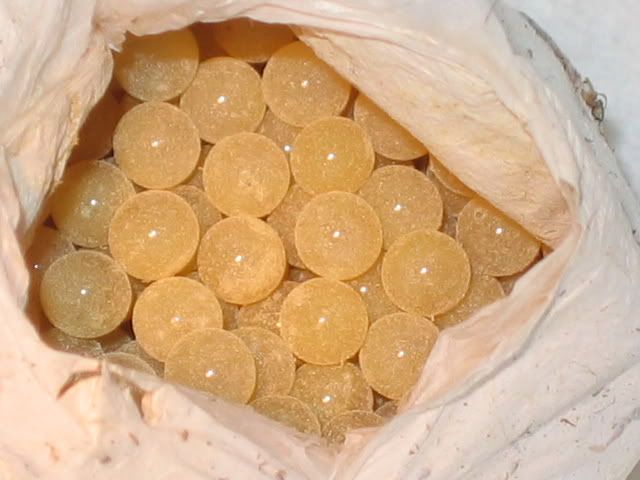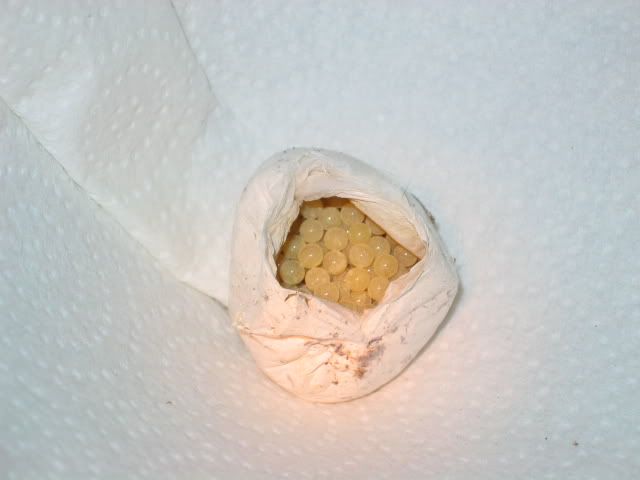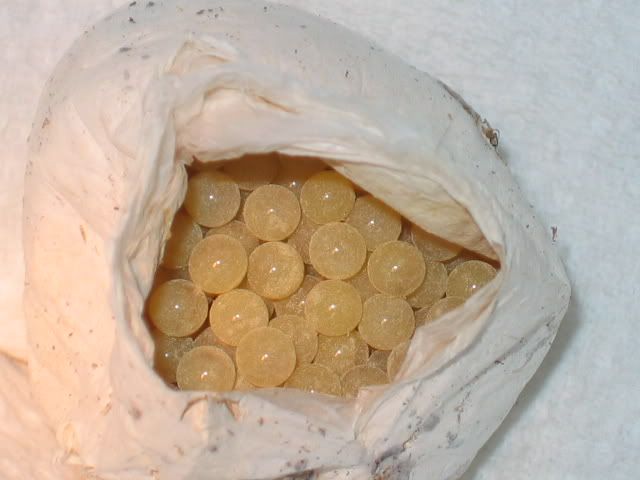 Here she is with it. Look at that grip!