Joined

Nov 22, 2005
Messages

344
Spent about 2 hours out this afternoon and fought the extreme wind (40-50mph). I checked a spot I hadn't been to since last spring. I didn't find many
S. polymorpha
there last year, but this year...WHOAH!!! They were flippin' everywhere. I saw well over 50 today from little 1 inchers to big 6 inchers as in one of the following pics....
First finds, of course,
S. polymorpha
adult:
Next was a double
poly
rock: can you spot them both?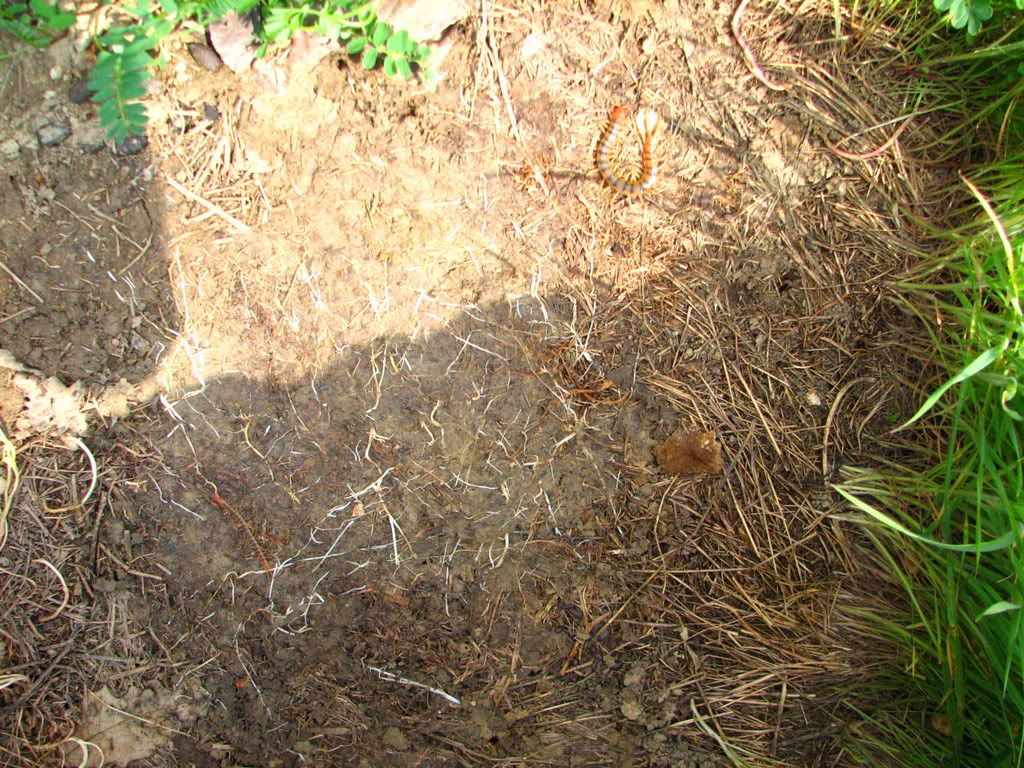 Next was an interesting experience. I've seen a lot of copperheads this year, but not four in the same crevice...along with two small timber rattlers (the
horridus
fled when put the camera up to the crack):
(3)
(4)
This little baby racer followed: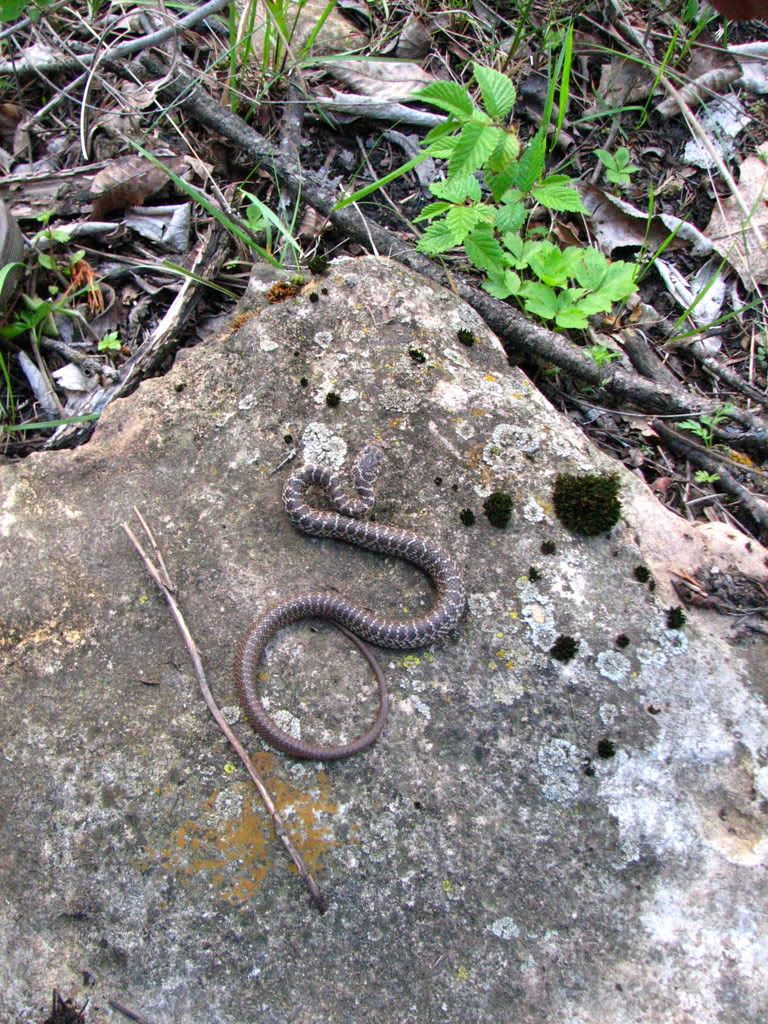 Then some more
polymorpha
:
another: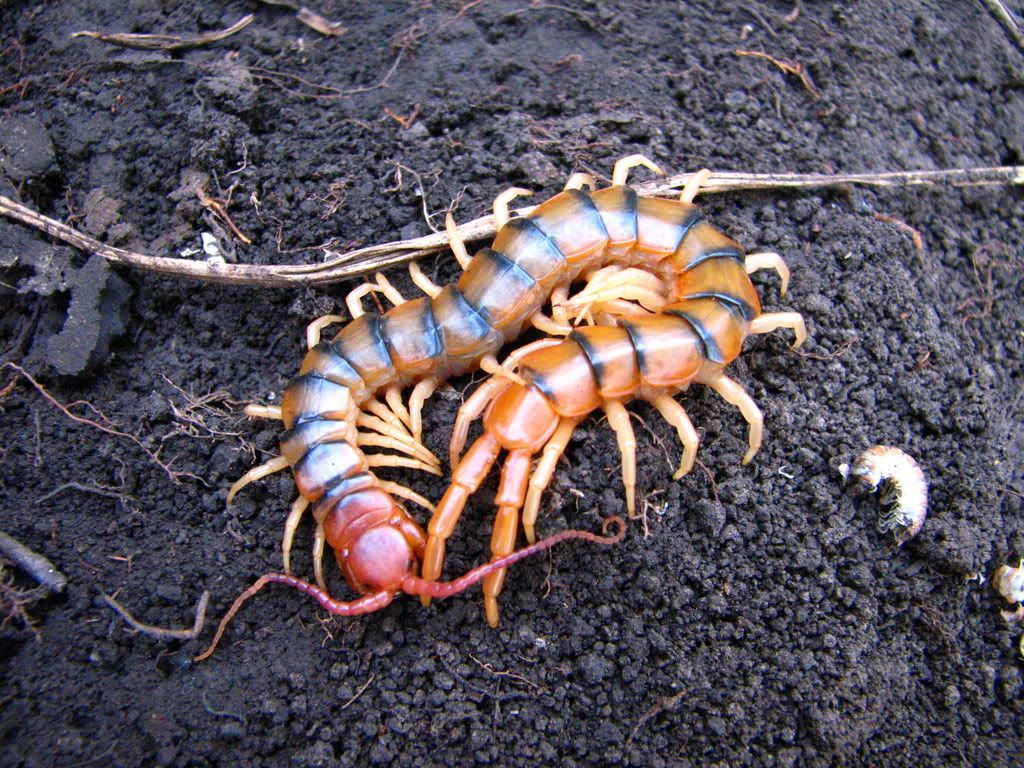 Another double
polymorpha
rock: See 'em?
The coolest find of the day was this TINY neonate red milksnake:
Found this gravid GP skink under a rock:
Toad:
These are EVERYWHERE now,
Centruroides vittatus
adult female:
Largest
Scolopendra polymorpha
, about 6":
See the racer,
Coluber constrictor
:
And to finish off, this picture shows why people from Kansas don't get excited about ringnecks too much:
anyway, hope you enjoyed...until next time...