Joined

Mar 9, 2007
Messages

401
I have a feeling this scorpion is an undescribed species of Urodacus, probably a sister species to armatus, more than likely a fringe group that became isolated somehow.
VERY small species, smaller than manicatus. s-v length of about 30mm.
very low pectine count ~12 each side and the teeth are very short. Ordinary armatus pectinal teeth ~19-24 and the teeth are twice the length of this individual. Problem is I have yet to find a female in my group, that I can be
sure is a female
. When I do I will know if this is a new species, or a std armatus female. Also darker pigmentation, the red leg joints are not as prominent. I did not see any like this at Island Lagoon and certianly didnt collect any. Looks like I'll pe playing with some live ones under the scope.
It is an ADULT female too...How do I know? It has a SPERMATOCLEUTRUM in place!!! and fused operculum, complete lack of genital papillae. Adult female gravid at 30mm...amazing. It is a live specimen so my examination can only go so far. Luckily it managed to lie still on its back while I probed it's genital region. Eventually it got a bit pissed with me...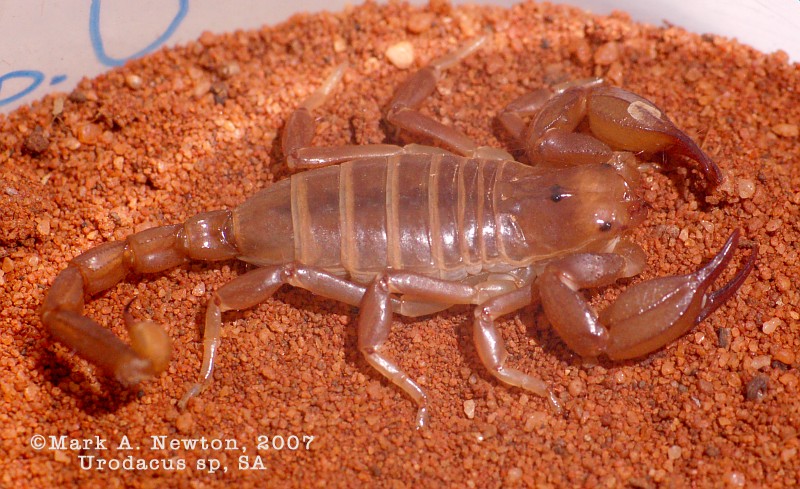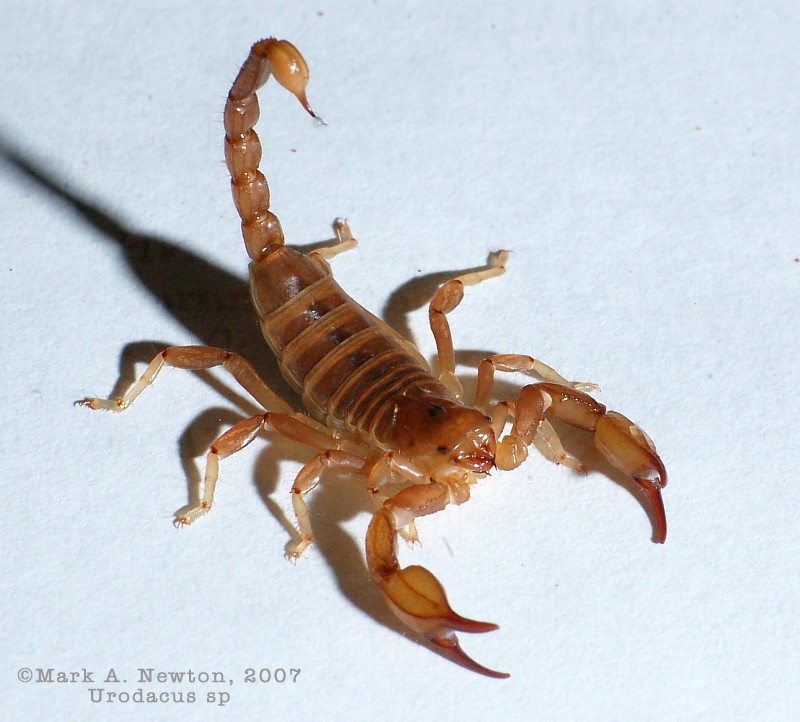 Bit pissed OFF!