Joined

Oct 1, 2006
Messages

244
Location: East Tennessee
Found: Under a wooden bench in the garage.
Ate: Caterpillars, huge queen looking ants, other spiders.
Description: Big gravel, gray, sandy textured abdomen, weird design on under it if you use a magnify glass.
Other: Kept 4 together, biggest one killed two, left what I would assume was a male. One had red legs and was a tad bit smaller than the female. The female laid a small sack!
I done some searching and it looks like this, but it says these are only found in Florida, it's a brown widow..but I can't find an hour glass on it, so it's not a widow.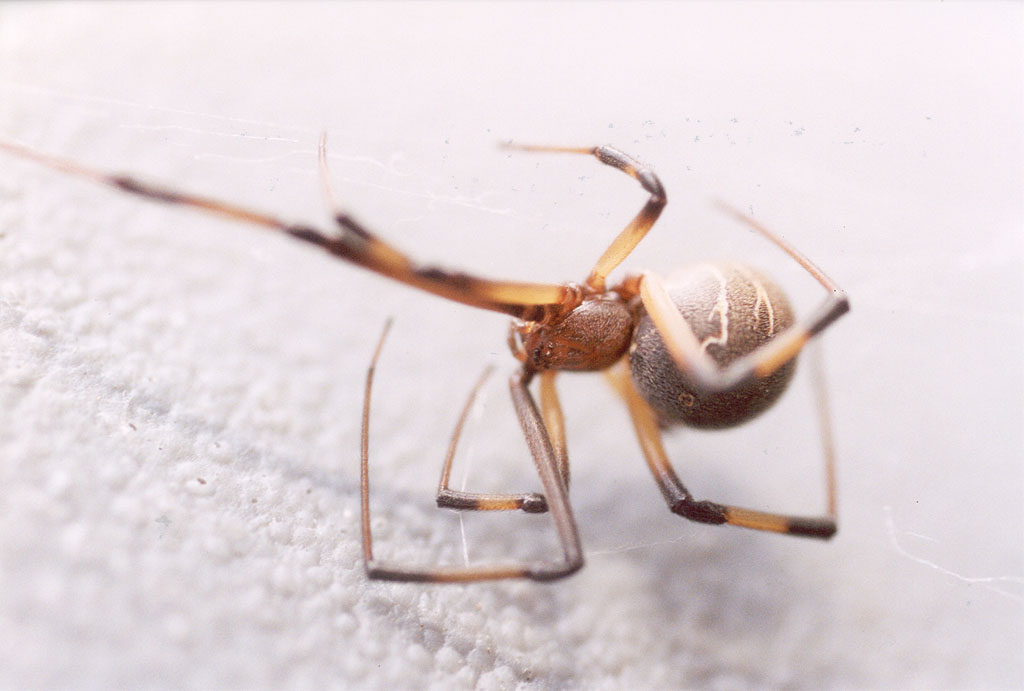 Sorry for the not so great pictures, it may just be a regular spider.
Last edited: