We found this specimen in our backyard on the ground hanging out on a fallen curled-up leaf. He was not aggressive and simply 'played dead' until we switched him into a different container. After that, it was ALL over the place! Up and down the walls as if running a race, LOL! Not to mention, this spidiie is SUPER fast. In speed, this one even beats our old wandering spider whom was, until now, the quickest spidiie we've kept in captivity.
After doing tons of research, we have a few different species in mind for an ID one being "Pseudosparanthis cubana",but we were wanting other opinions as well before continuing any further with anything. It's always nice to have second opinions, right?!
As I was reading through different files and such, I was curious about there being a list somewhere online of all the species that have the ability to climb smooth surfaces because this new spidiies is a pro, LOL!
P.S.
When this new spidiie is 'resting/hanging out', it sits in the position much like the Huntsman spider although this newbiie is only about the size of a quarter. It stalks prey from up above as it sits mainly on the 'ceiling' or close to the top of it's 'home'. Also, this spidiie walks around on the walls of it's 'home' when eating meals. It's kinda neat!
We're really starting to like this one, it's quite active most of the time! If anyone has ANY information, it would be GREATLY appreciated! THANKS!!
Pictures: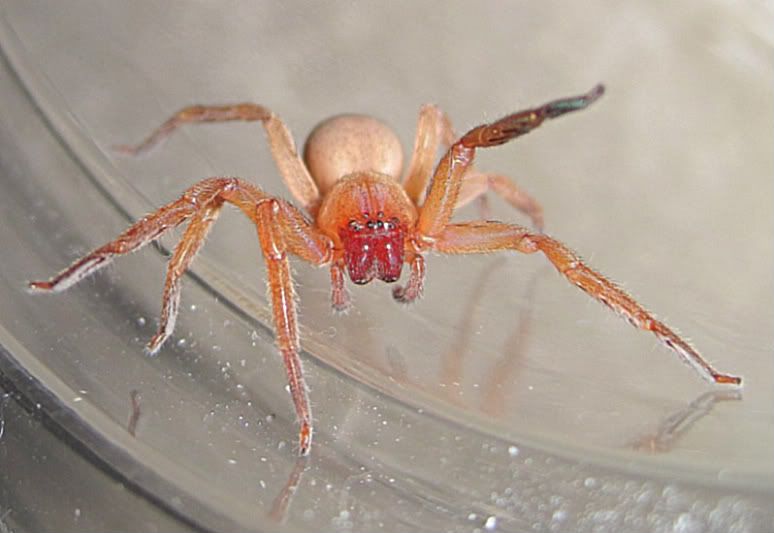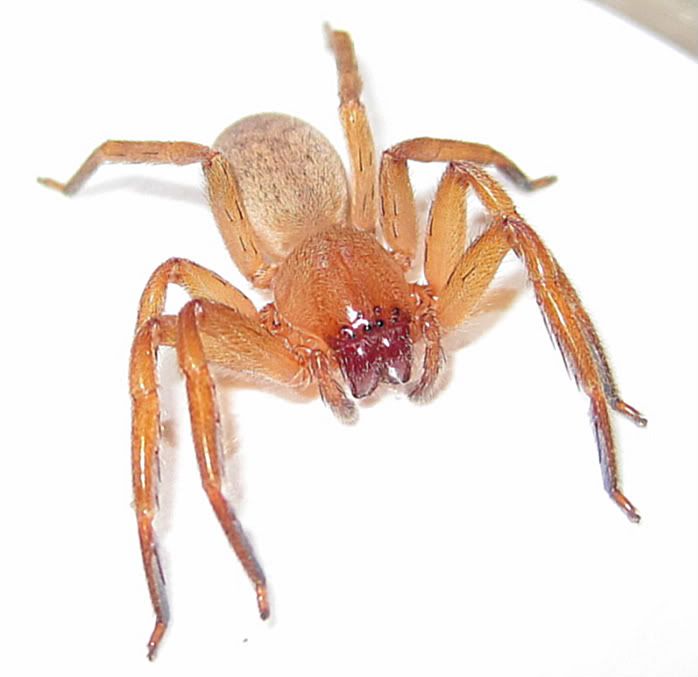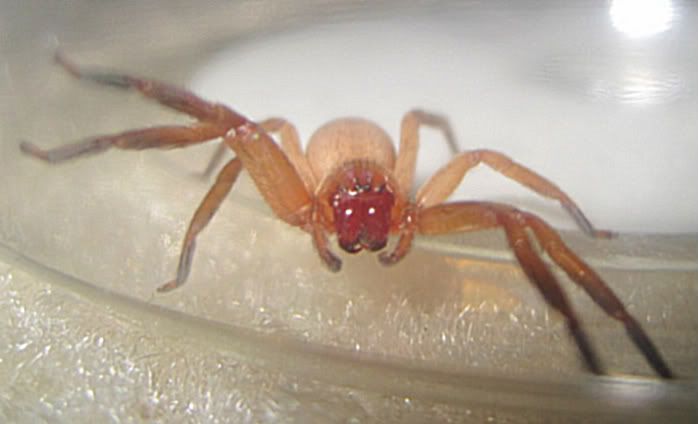 Last edited: