Joined

Dec 26, 2006
Messages

593
Well I was bored today, had a little extra peat moss left over and decided to make a sling enclosure. Not completely sure if I'll get one, but maybe sometime in the future.
Anyways, I made it out of a small jar and tried to make it so it'd be suitable for any sling, terrestrial or arboreal. From what you see in the pics, does that look okay?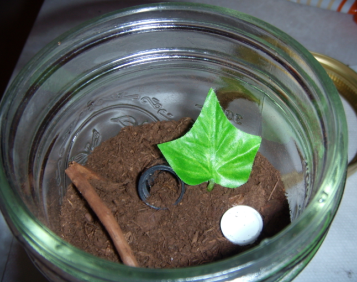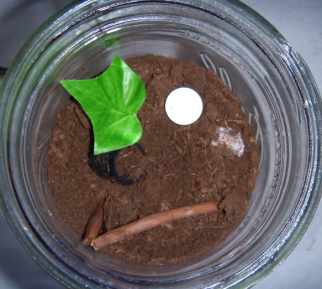 100% peat moss; the leaf is artificial and the twig came with the peat moss. The black thing is a small shelter made out of an eyedropper cap, the white thing is a very small shallow water dish, and the pinkish thing by the water dish is a small rock.
I love decorating T tanks. There should be a tv series of Extreme Tank Makeover.
Maybe someday I'll be able to put something in that jar.