Joined

Oct 20, 2006
Messages

279
Sooo my aunt has a neighbor who had a bunch of rabbits they wanted to get rid of, so she brought two to my house while I was at university (easter, ironically enough). Came home today and they're the cutest little poop machines you'll ever meet! The pictures really dont do them justice. The grey one is Gizmo, and my brother named the black one Shemp (we are huge three stooges fans), even though we think they're both girls, I call her Shempy. And the big black lady is Stumper, had her for about four years now. She LOVES the babies, treats them like her own.
They just never run out of energy. Stumper was always so laid back, and skittish. These guys chase you down for attention! They never stop moving.
Here is Pepper our Caique, watching over them: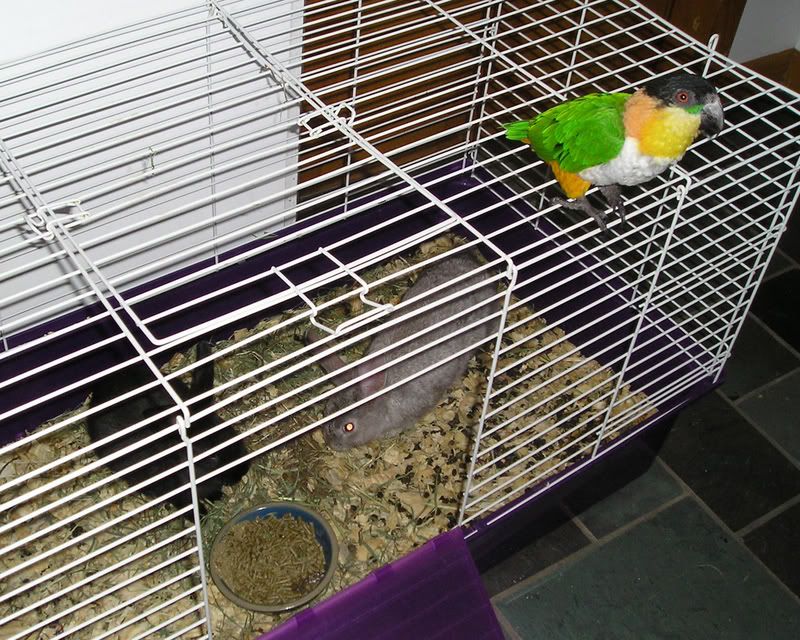 The two little rascals: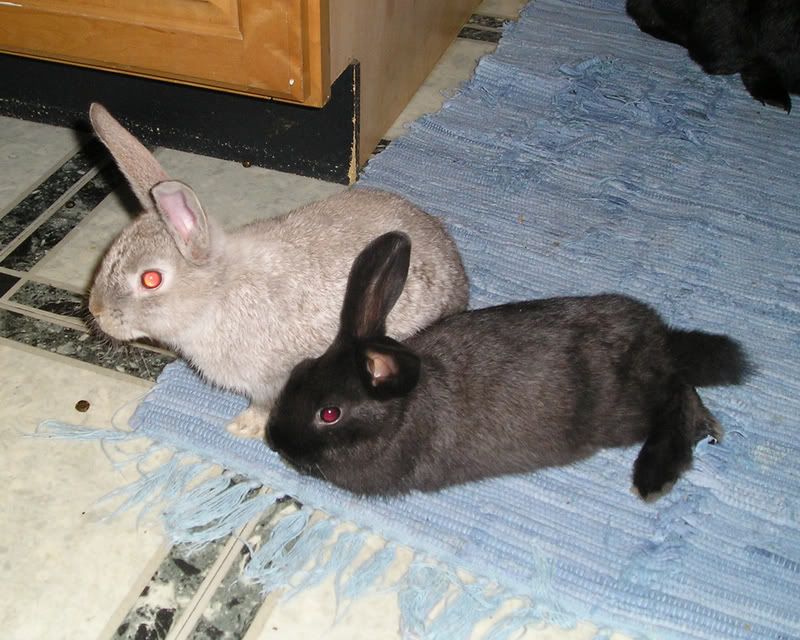 They like to stand up to sniff fingers, especially Gizmo: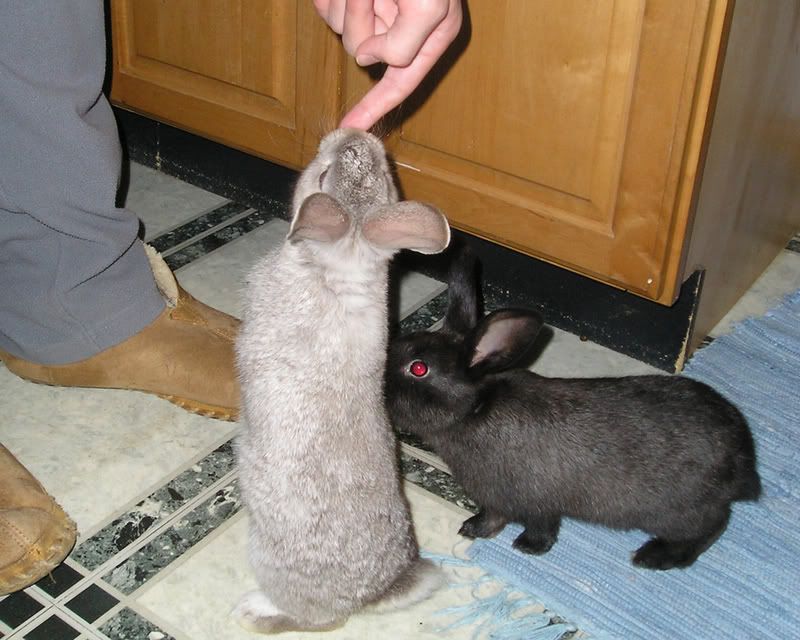 Ew! You touched me! Must get clean!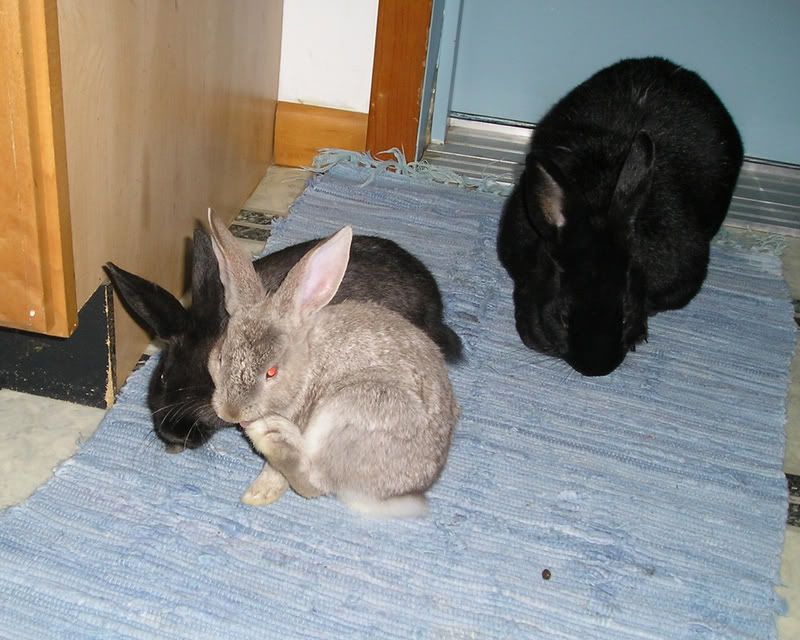 Relaxing with "mommy"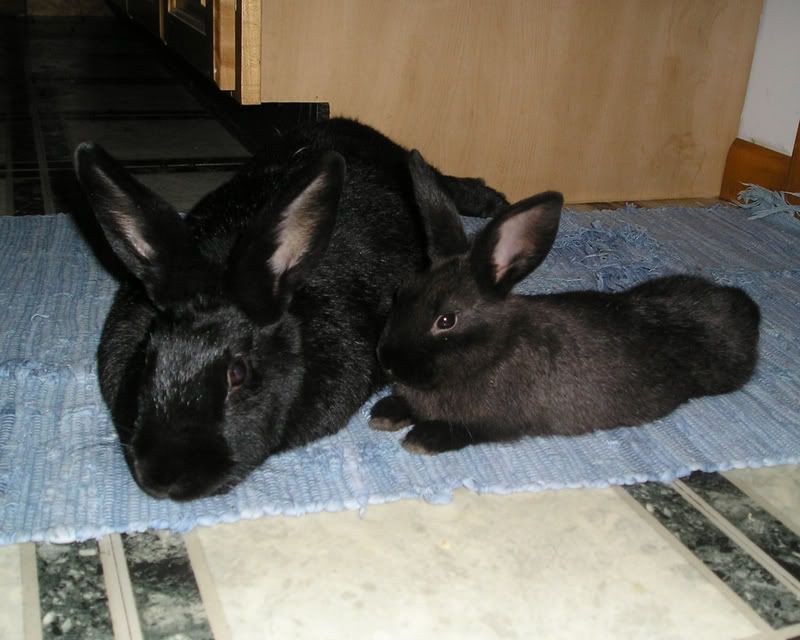 They INHALED that piece of lettuce in about a minute.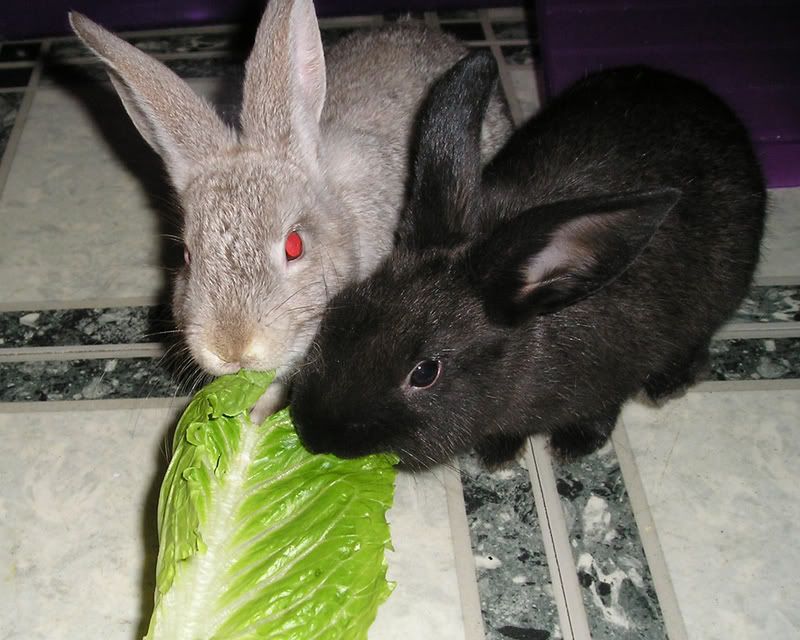 I am SOOO completely and utterly in love with them.