Joined

Nov 25, 2006
Messages

116
I got two new scorps over the weekend
I believe this is a O. walhbergii but if anyone thinks its not please let me know. It was labeled as a Tri-color cape scorpion.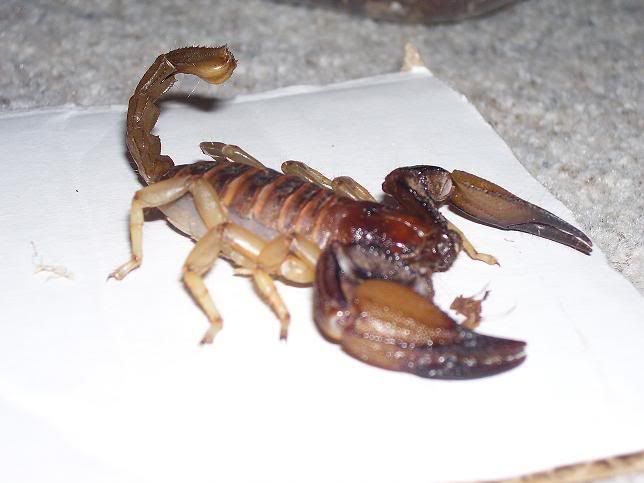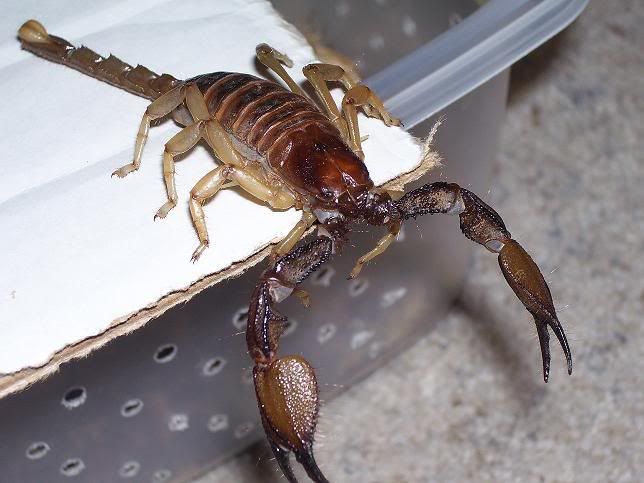 And now for the little dude I have no clue about. It's about 3/4'' long, very fat (approaching molt I believe) and was labeled as a Chinese Golden Scorpion when I bought it. If anyone knows what this guy may be please dont hesitate to say.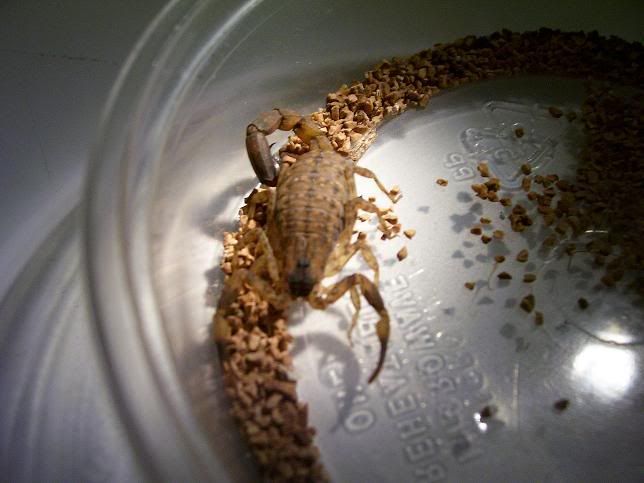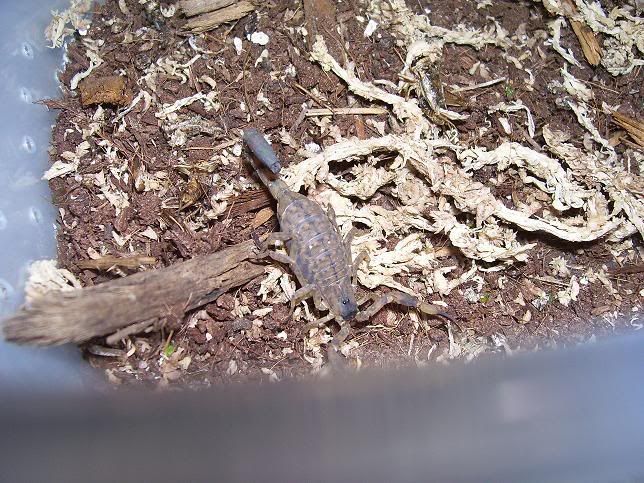 I have him housed on 100% peat for right now and I mist the side of the container every other day.