Joined

Apr 11, 2007
Messages

5,450
So i met yesterday with another AB member who is cleaning house to make some money for a car. I got 2 OBT's, an H gigas, P striata and then a nice looking juvie seemani as a freebie. Enclosures included too. With OBT's who are ready to be rehoused though that's not necessarily a good thing in retrospect...
I know they're pretty common but i love P murinus, they are one spider that acts just like they look. Fiery and angry... Grrrr!
So i get home and the 4" OBT is posing right there on top of her house. Here's a pic just for kicks! Everybody else was hiding.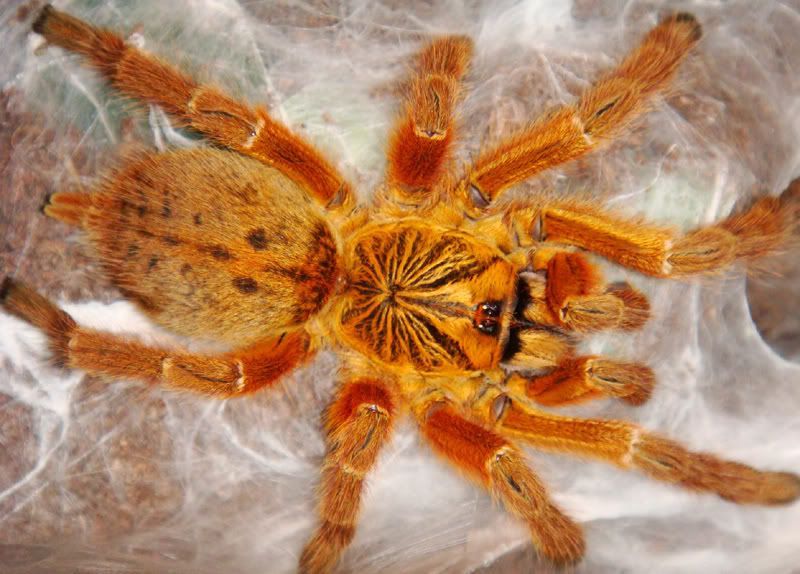 Last edited: