Arachnoculturist
Arachnosupporter
Joined

Jan 30, 2010
Messages

629
(Graphic Photos!!!)
Today i picked up some Tarantulas from someone leaving the hobby. I got the best deal I could ever imagine. It was way too good a deal to pass up so i borrowed the money from my sister to get it. :worship:
For 100$ :drool: I got: A 7" P. pedersini freshly molted female. (2 years old)
6" B. smithi female (5 years old).
4" T. violaceus female (2 years old)
"missing both back legs also has a "dislocated" abdomen."
(caused by a bad molt)
Cages also came with: A 16"x8"x8" arboreal Tarantulas.com top loading style cage was a complete suprise!! The others were 5 gal and 2.5 gal.
I am curious of your opinions. What are the chances of her surviving another molt? If she survives a couple molts will she ever correct her abdomen? :? She has a good appetite. Doesnt show much fatigue, doesnt try to run fast. She is fairly docile, and a bit skittish. Heres some photos of the New Ts:} and the injury caused by a bad molt.
I will try to get more photos when she moves position.
The good news:
Sorry for the bad quality pics.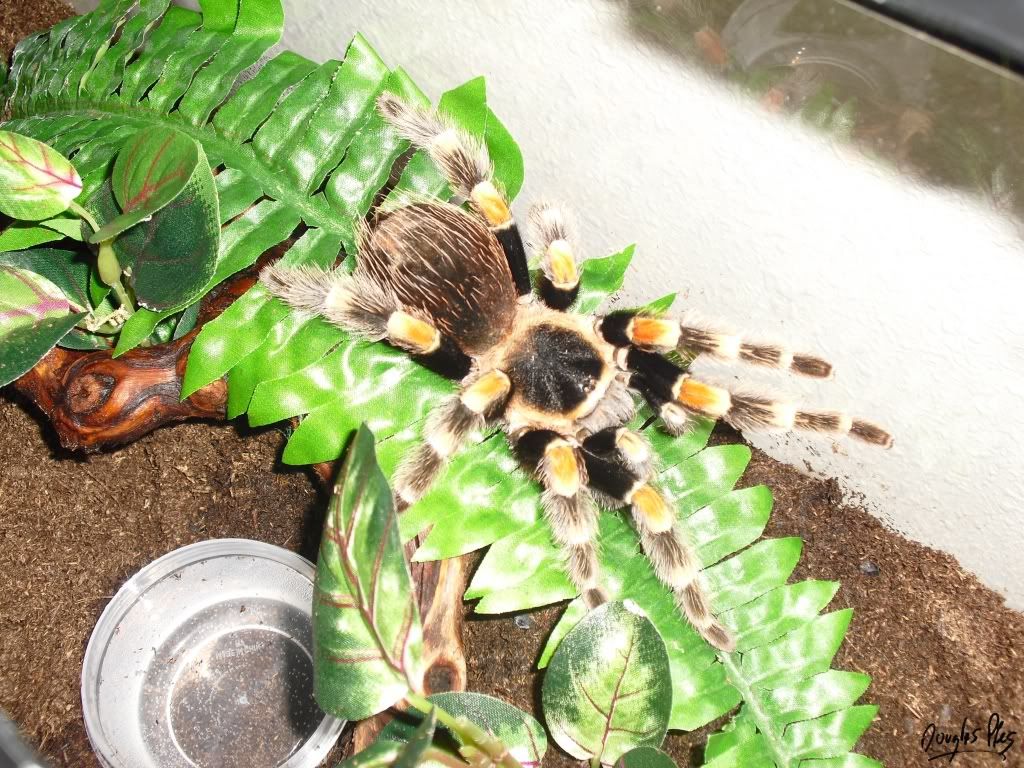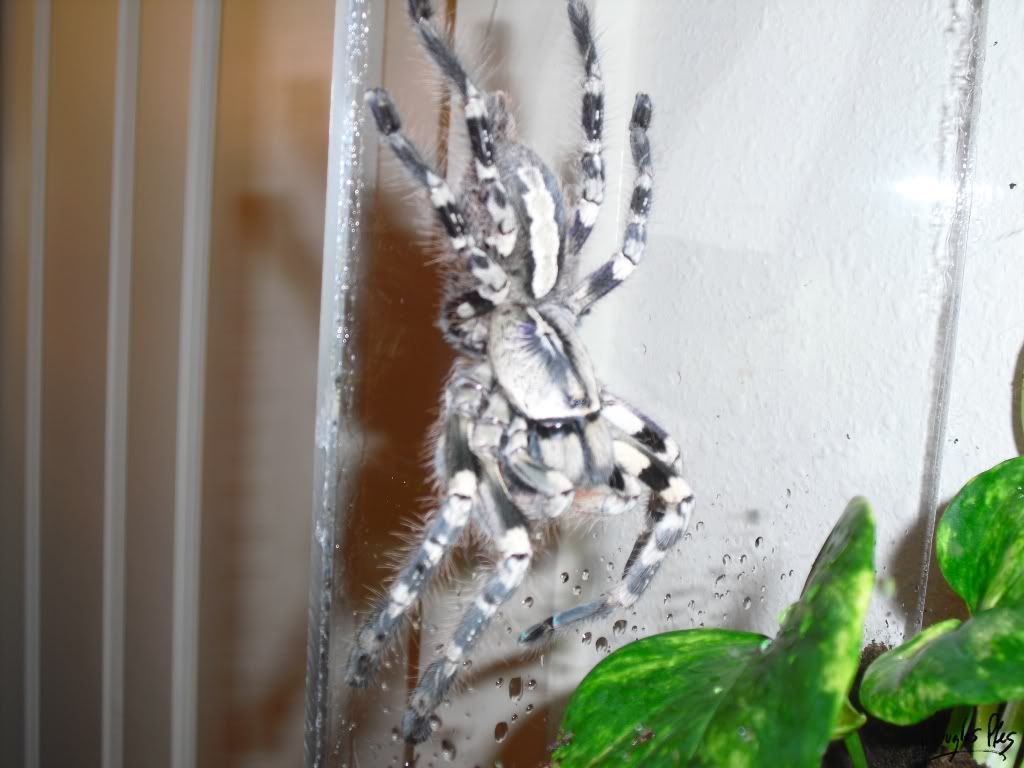 Bad news: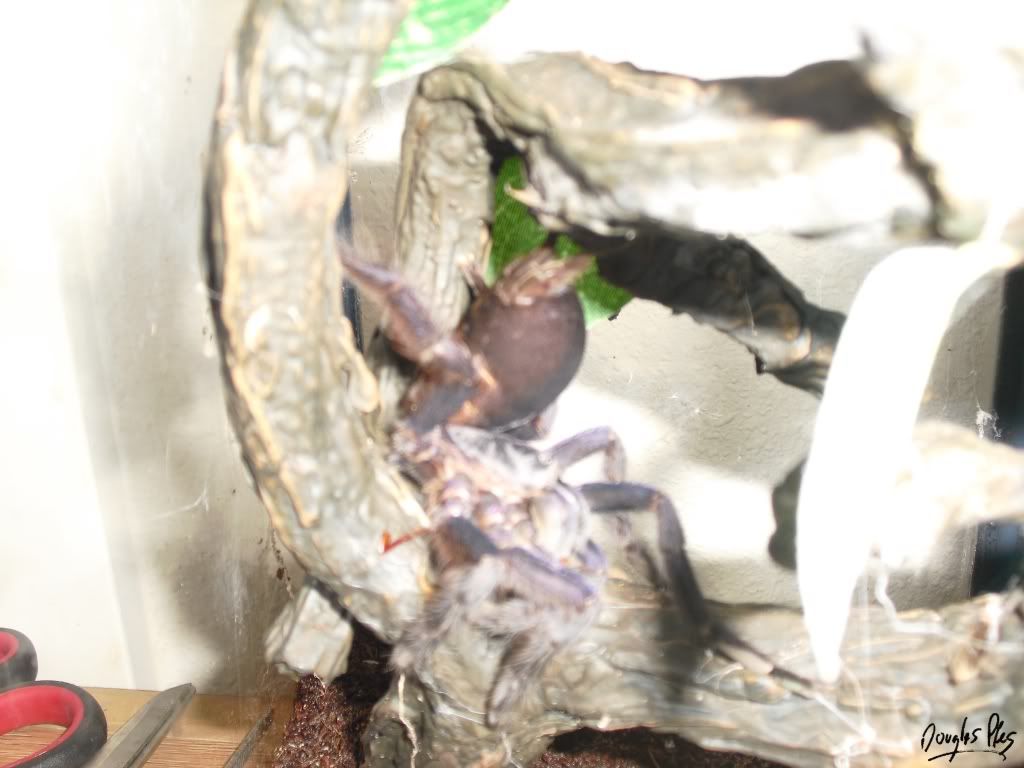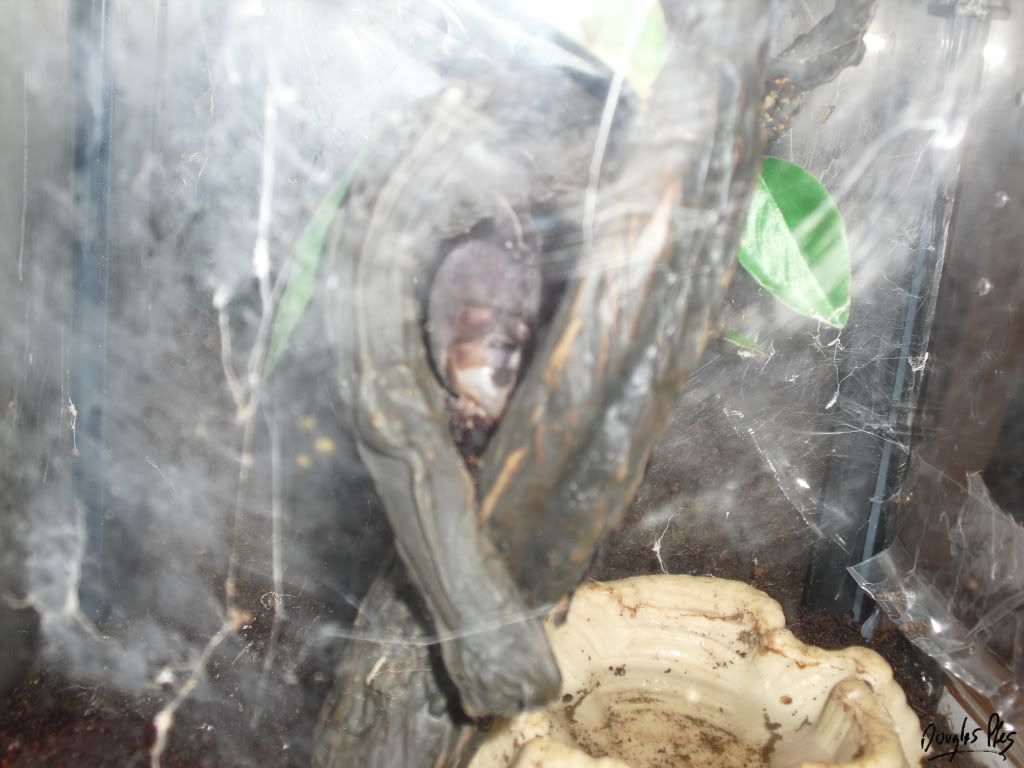 More photos: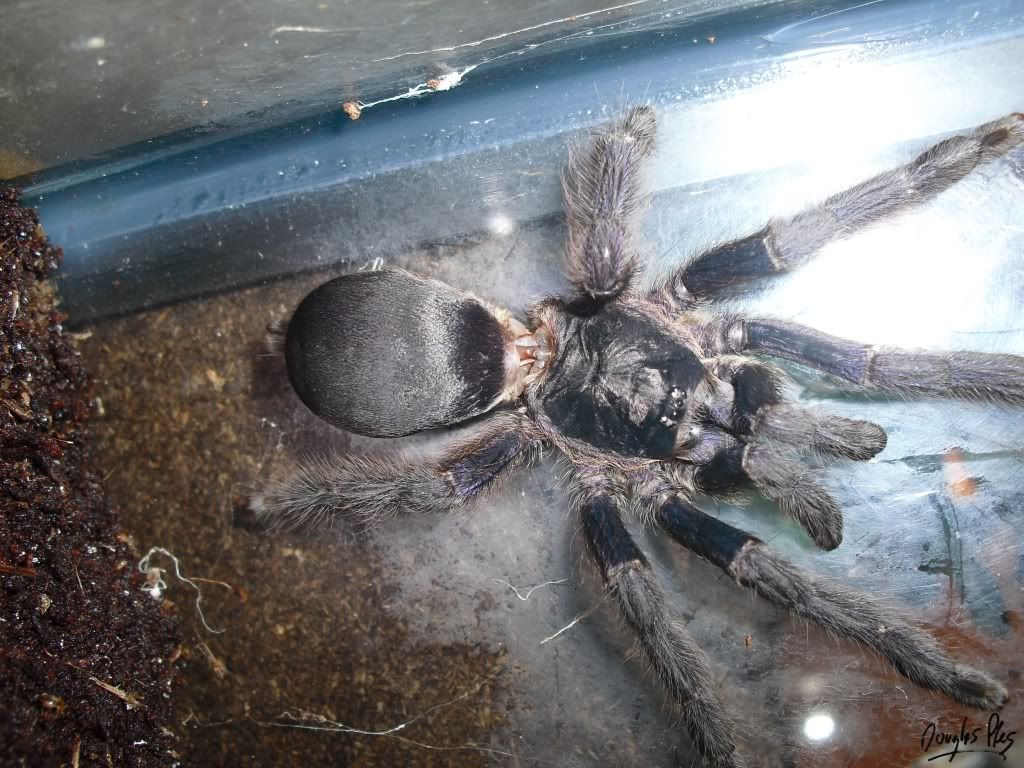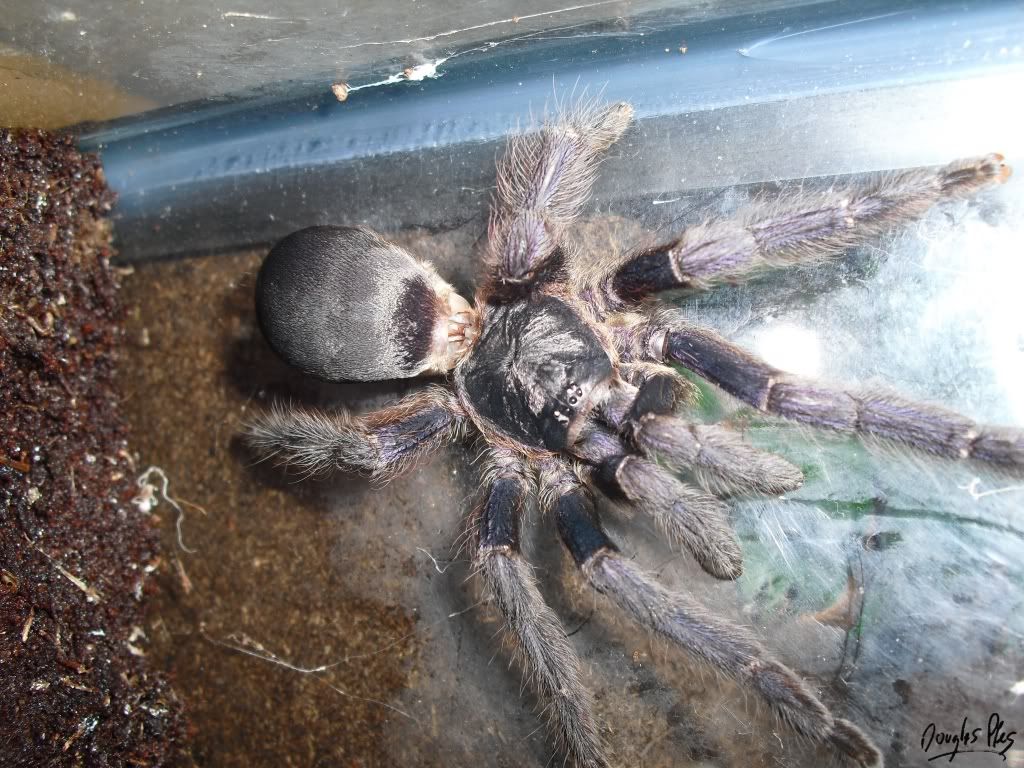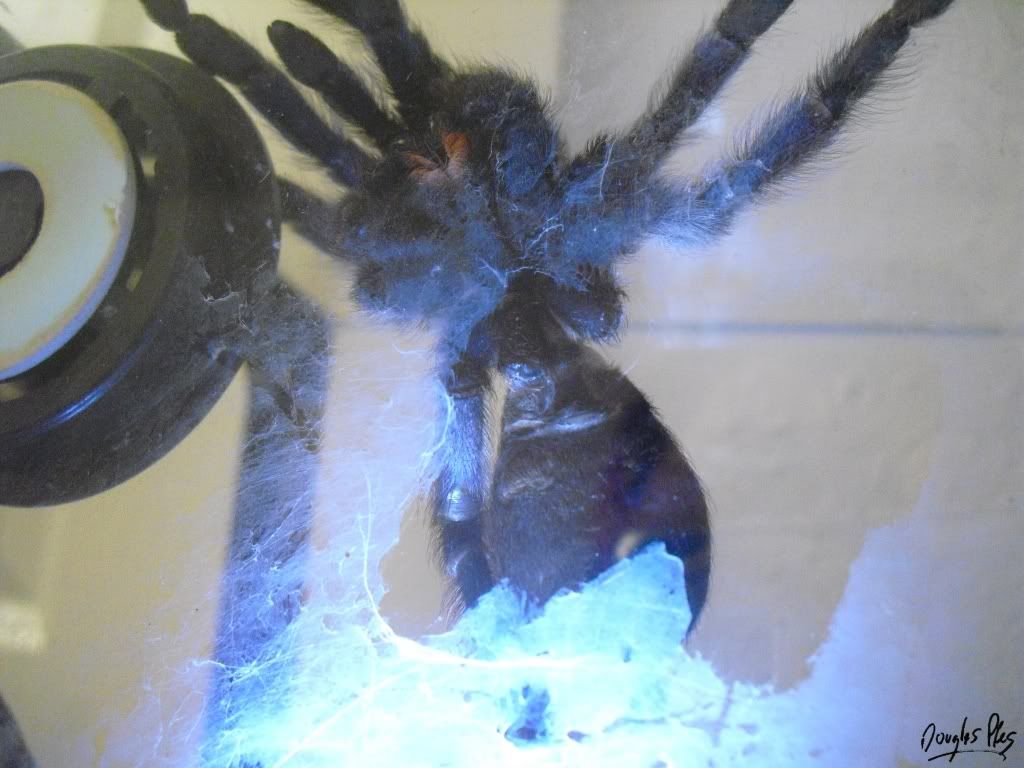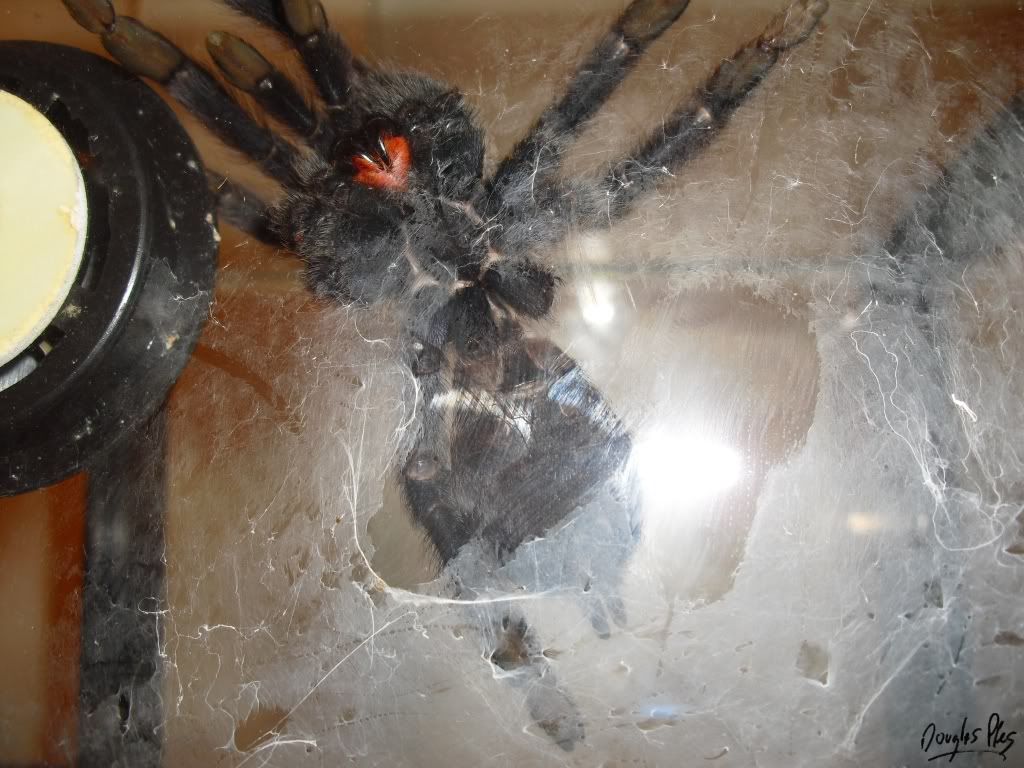 Last edited: