Joined

Dec 2, 2003
Messages

841
Got some new babies on Sunday that Ive been really looking forward too. I love this genus, and have wanted some for awhile.
Agkistrodon contortrix pictigaster. The female is the little orange one.(Yes, these are their real colors. The flash only makes them show up the same as they do in sunlight.)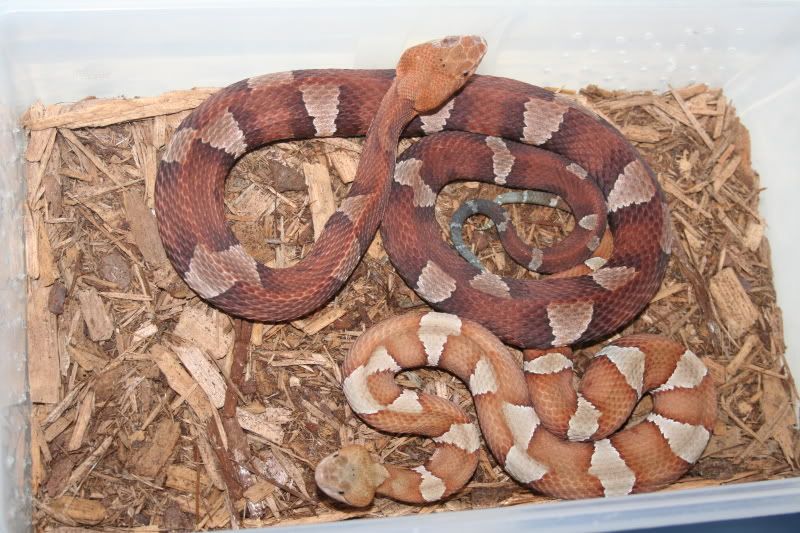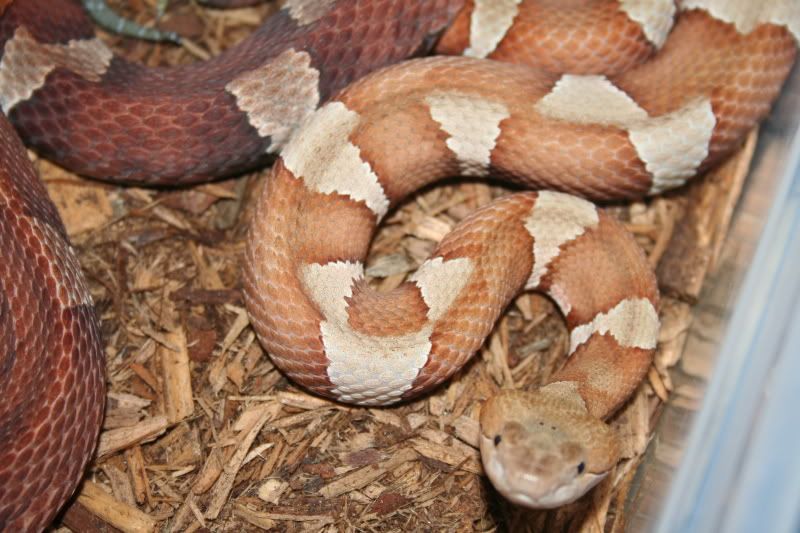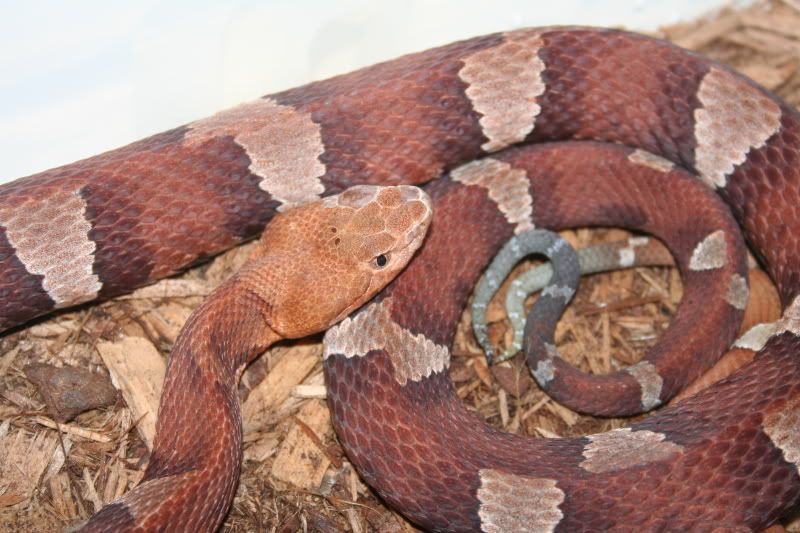 Agkistrodon contortrix. The female is the larger one in this pair. The male is a little pisser. He spent the entire time I photographed rattling his tail, lol.