Joined

Mar 2, 2011
Messages

671
I am super happy that I finally got this guy into a bigger enclosure lol.
My buddy picked it up last week for 10 bucks, I am not sure the sex, Ill post a pic of the bottom as well. But it was the biggest one out of its brood and for 10 bucks how can you pass it up. I wanna say 5i? I fed it the day I got it and it devoured the cricket.
I had it in a small KK for about a week while I was waiting for my exo terra to show up.
It finally showed up the other day and I moved it in, but the terrarium looked too plain so I spruced it up with a pothos plant and a standing dragon lol
It spent most of the first day/night hanging upside down cause I guess it can climb the fake background lol.
It finally went into hiding after I had to take it out for the 2nd time (basically 3 moves in 2 days poor guy
)to put in the plant and decor.
So far it walks around at night trying to climb the wall and still eats when I offer it food every time. Feeding 2-3 times a week depending on the cricket size. Right now it is hiding in its hole/hide.
Well anyways here are the pics:
The only Pic I have of it before I moved it to the Exo Terra from the KK.
Pics of the Enclosure: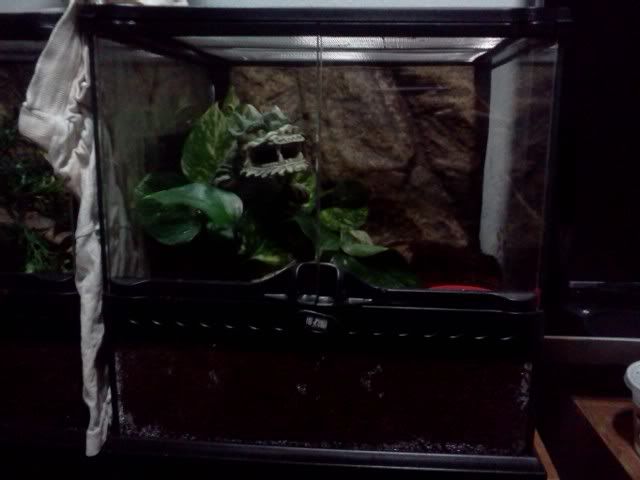 Here is a shot of inside the hide, I scraped away at the coco fiber a little bit so that I could peak inside.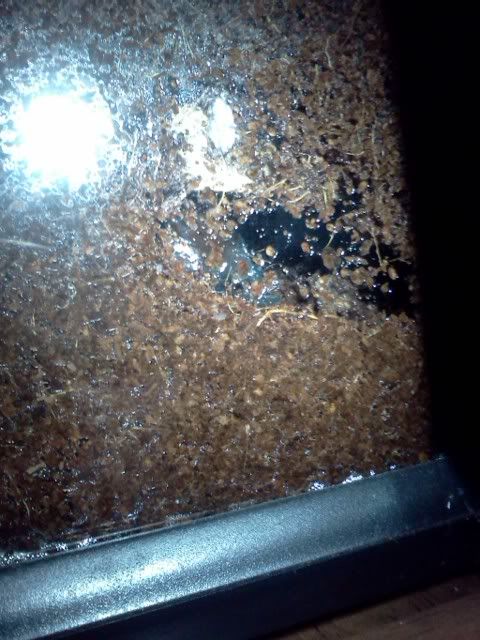 Here is a pic of the underbody if anyone could sex it that would be great.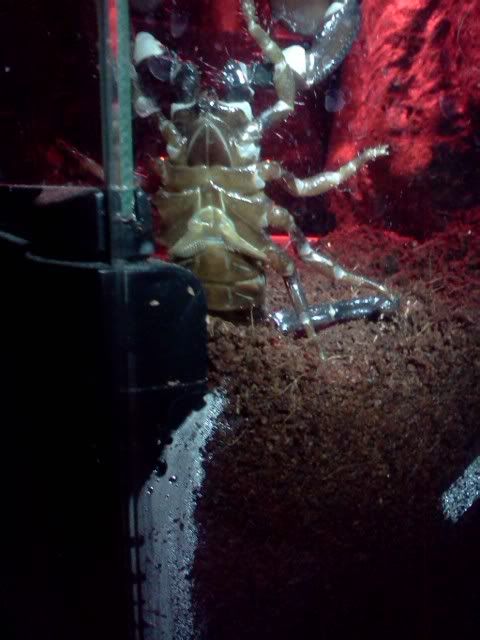 Here are some pics of it hanging upside down from the first night, and most of the next day, this is before the decor of course.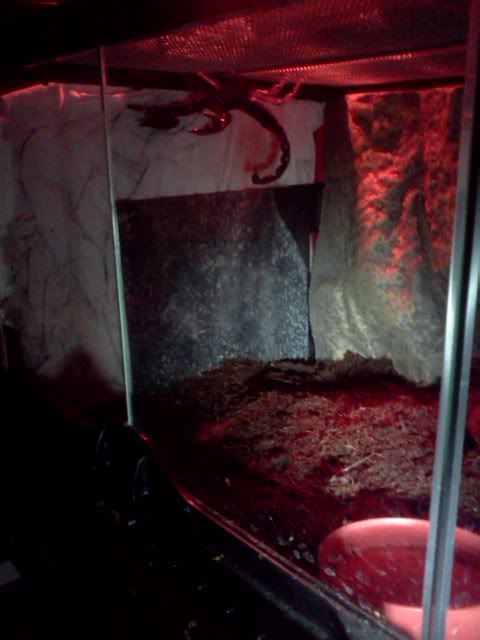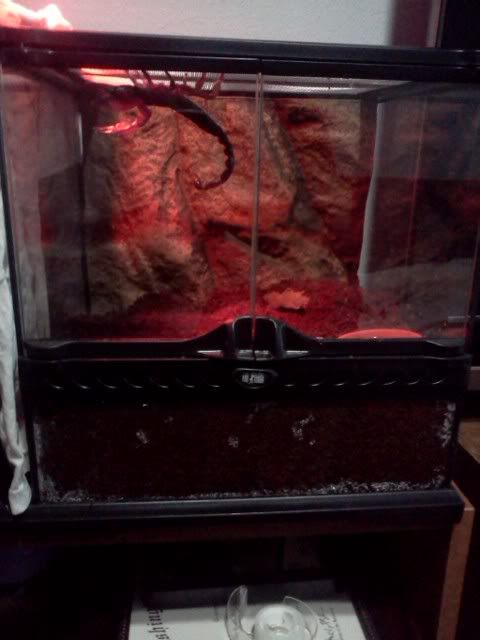 Let me know what you guys think and if there are any tips of taking care of it, so far I am treating it the same as my Baby Emperor I have, temp and humidity wise. I have a heat pad and a 50W Ir light shining down on both enclosures as they are side by side and the temp says 80~, I dont trust the humidity gauge, but my substrate is moist along with a pothos plant in both enclosures for looks and to help with humidity.
I posted this on another forum too, but I am so stoked that I had to show it off some more