I decided to change the substrate for my T's and Emps today, the tanks were slowly becoming infested by some pesky flies. I'm assuming that they came in with the crickets. I used the opportunity to take a few pics [ below ] .
I would appreciate your opinions, also I took a photo of my large Blondi's underside, could any confirm whether or not it is a male or female ?
I had a nasty suprise when it was time to open the C.crawshayi sling's pot.
Dead as a bleeding doornail......
I am genuinely upset, he was a real little character, ecaped about 6 weeks ago, I found him the next day. We had a few adventures along the way.
RIP asbo .:worship:
On the upside, my wife say's I can replace him with whatever T will cheer me up... ........might go for a G.Pulchra....:?
My P/ornata missed the role call as it is still missing....
I handled my Emp's,as you will see from the photo. This was done over my bed, so no harm would have come if they had dropped.
Hope you like the photos.
:clap:
'Meatloaf' and 'Machine'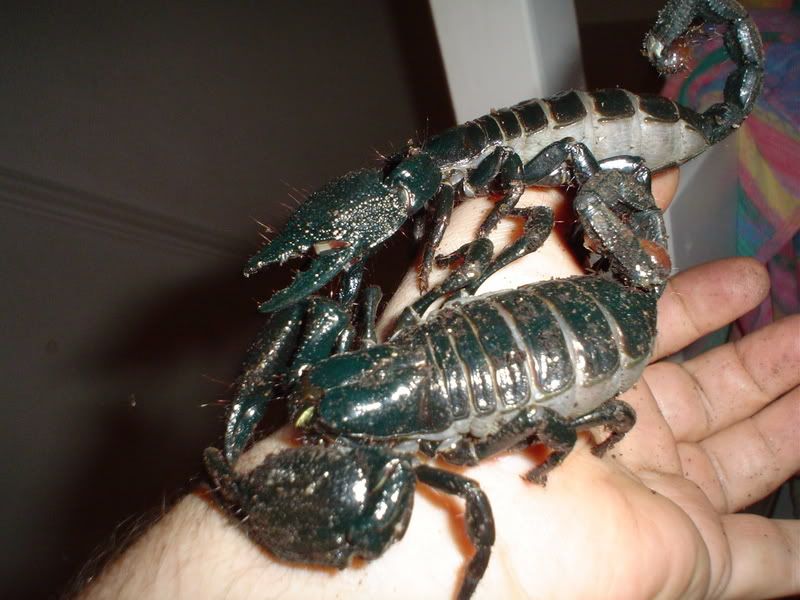 'Mendez'
Boy or Girl ?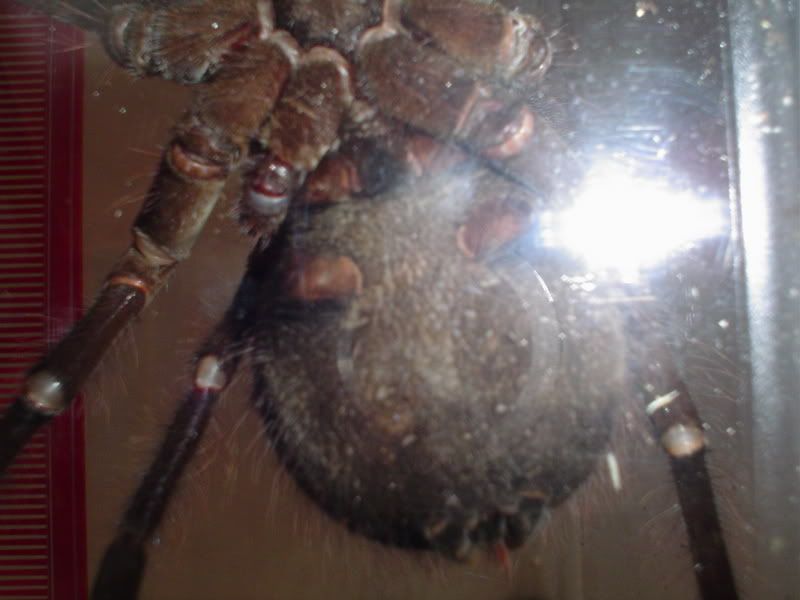 'Baal'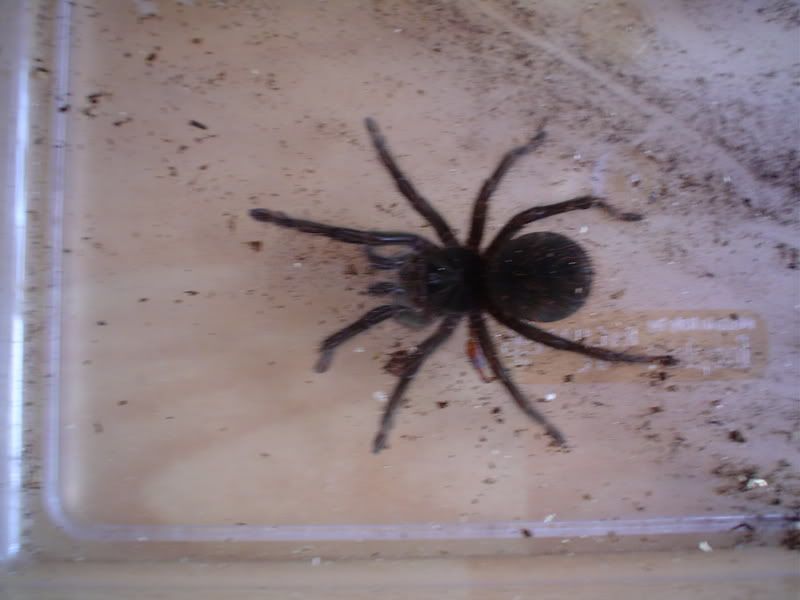 'Almost'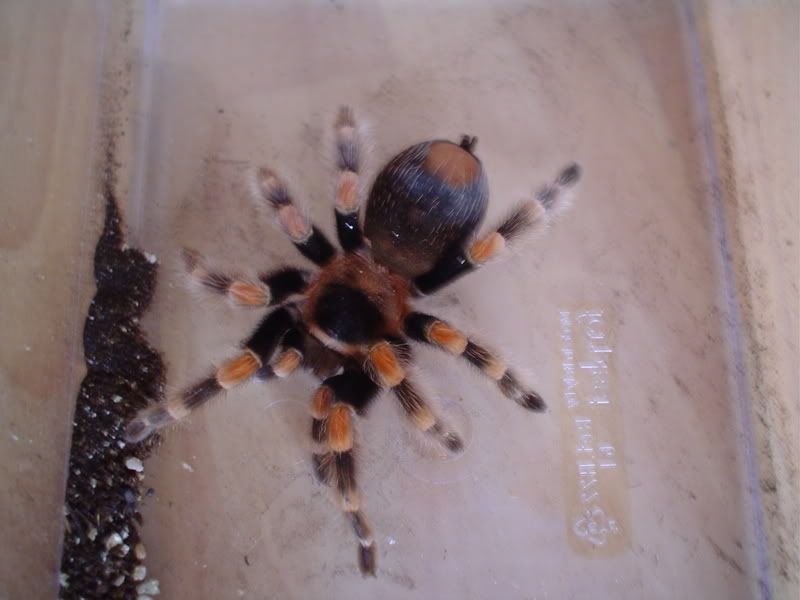 'Nightmare'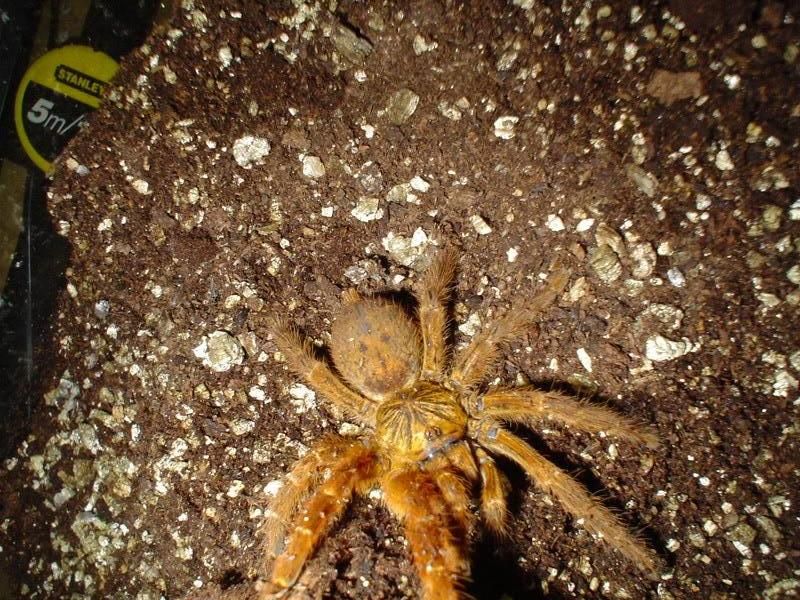 'Pedro'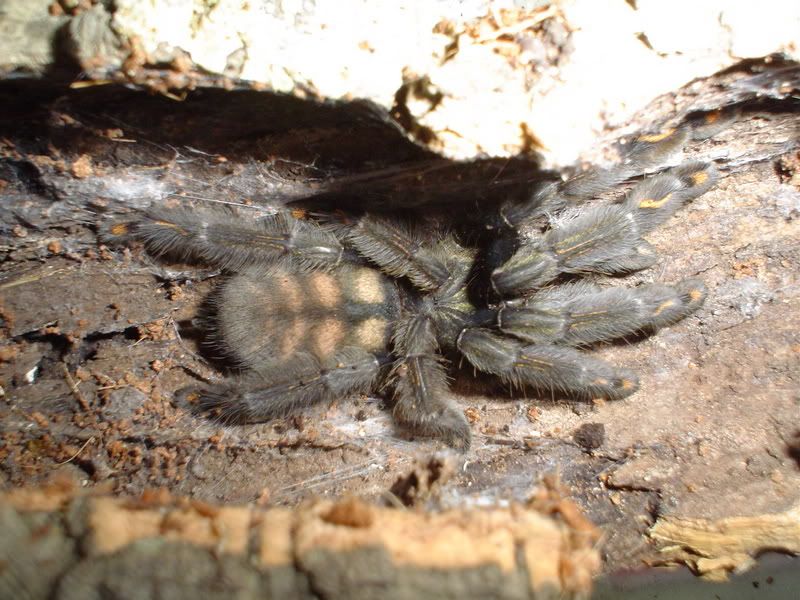 'Pung'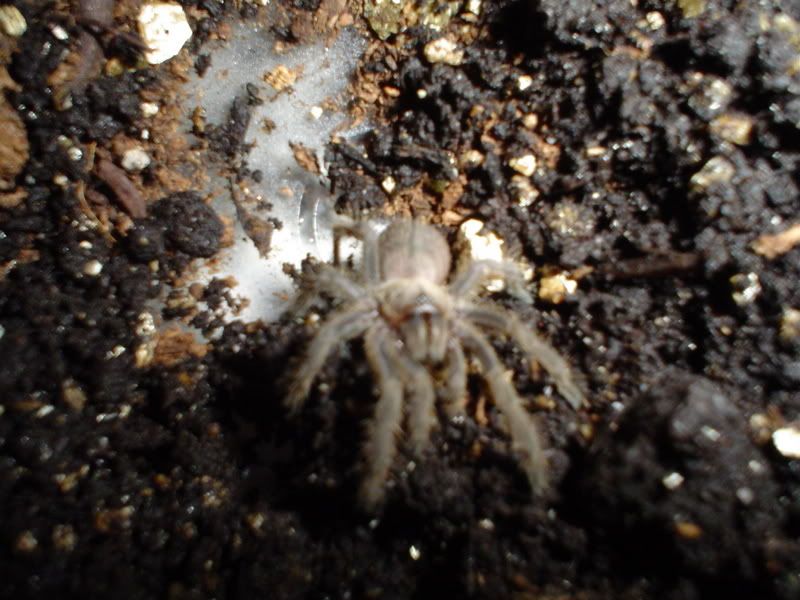 The Gaff