I've kept an adult last year for a couple of months. It didn't last long, my mistake was too much moisture in the enclosure. Then I had another chance to get 2 more to add to my collection.
Now, I'm so happy to discover that one of the scorps turned out to be gravid. All along I thought she was just in pre-molt, she's less than 2 inches in length.
Pic taken 02/28/07 with first instars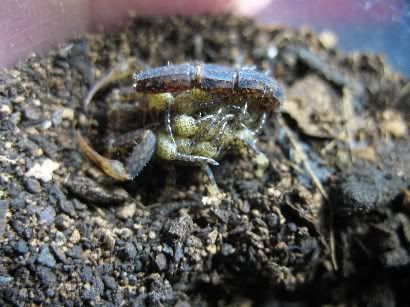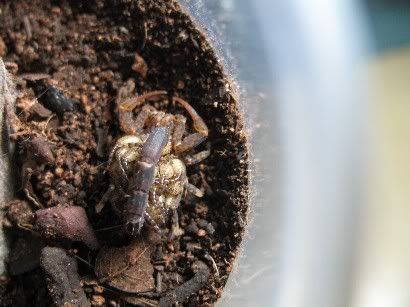 Pic taken today 03/04/07 with 2nd instars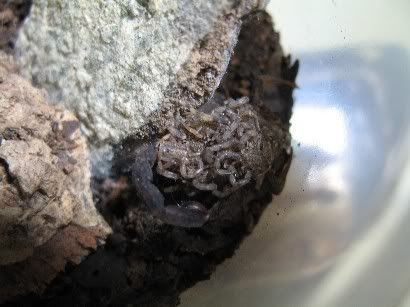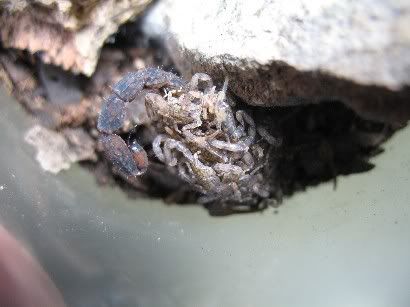 I have not counted them yet. I'm worried that the mom might eat her slings if disturbed too much.