Joined

Jun 12, 2006
Messages

286
just part of an ongoing project ive been working on for a year or so. have 1.5.1 with one unsexed 3.5". so far just have gotten one dud sac, and have been through like...4 MMs, on my 5th. this species seems to be a hard one to crack
.
anyways,
biggest of my girls, all have been mated several times, this one is so far the most plump, and easily the most 'outgoing', not shy at all. these things have got to be one of the most difficult to get to plump up, just not big eaters compared to other sp's IMO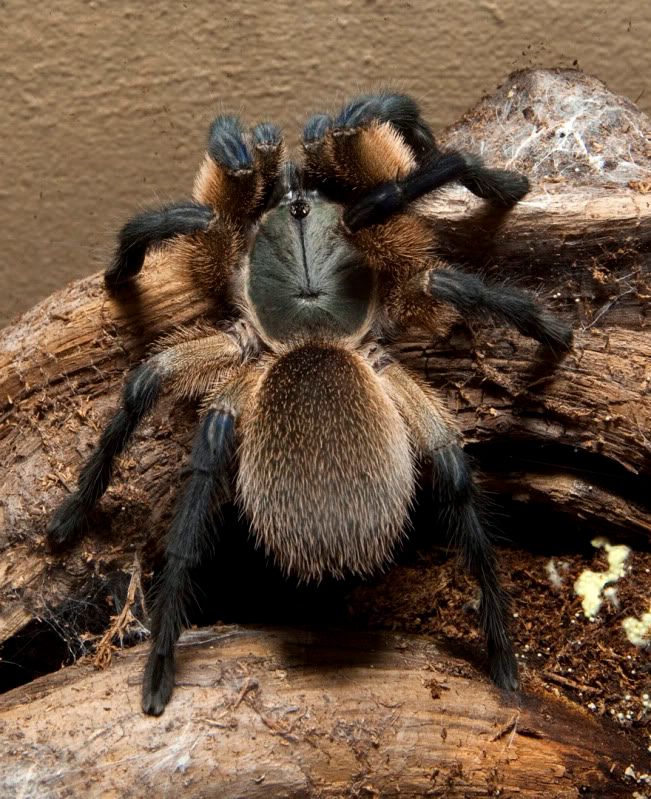 and the lucky male...who has somehow managed to not get eaten
. ive had him alternating from female to female every 2 weeks, still makes sperm webs, i still see some breeding except from one female who has webbed herself up for some time.