I ordered a few scorpions recently, which were listed with a common name but no scientific name. I made an educated guess as to what they would be.
The invoice, however, had a slight change to the common name and included a completely different scientific name from what I was expecting. With a phone call, I was assured that the name on the invoice was wrong [but a more accurate name was not provided].
Now, I know what I THINK I have, and I know what the shipping name was, but I don't want to color anyone else's IDs with that information. At the moment, I will only say the reasonably certain part - these are Asian buthids: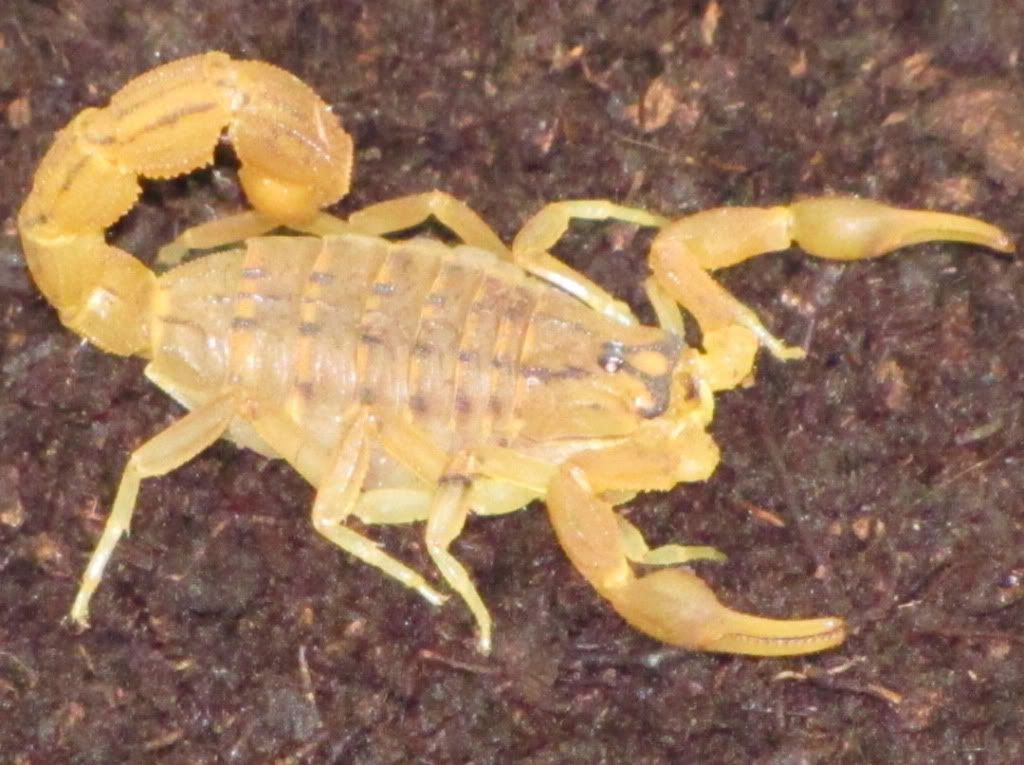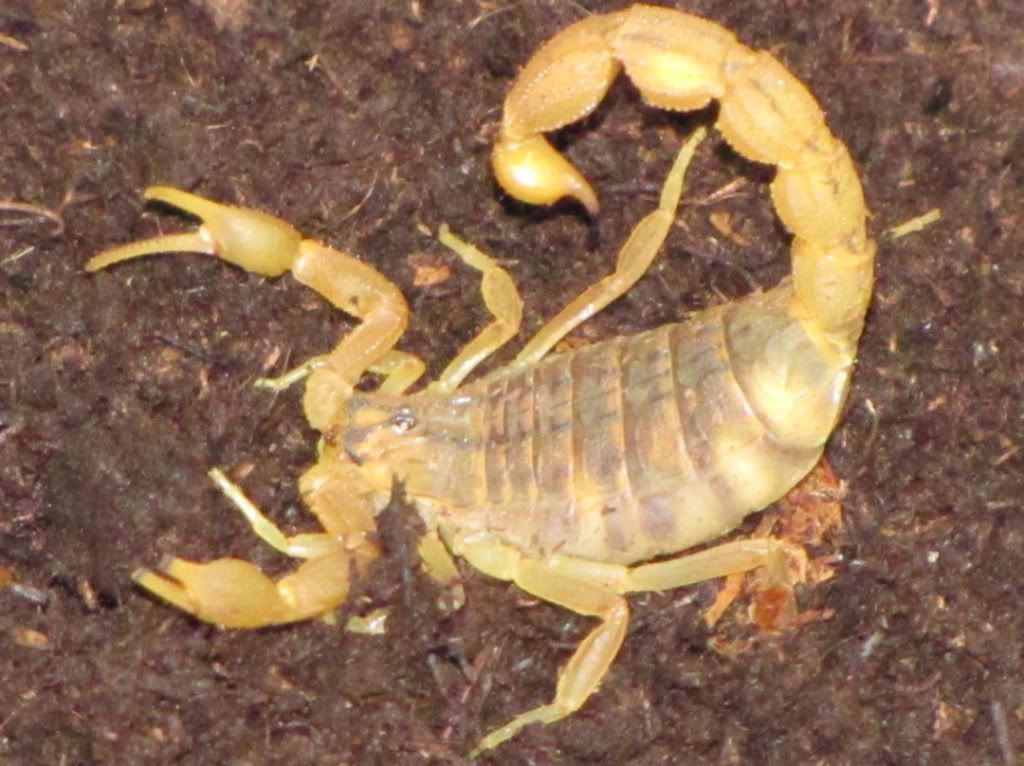 What do YOU think they are [if memory serves the photos are all the same animal]?