Joined

Aug 21, 2007
Messages

123
this is sort of an update/curiosity from my other post.
http://www.arachnoboards.com/ab/showthread.php?t=192206
Well...I noticed my L.p. sitting on the side of the tank. i noticed the "injury" has gotten noticeably bigger since a few days ago. I'm not quite sure what it is, but the only thing i could think of is either a parasite or some sort of fungal infection (she is separated from the rest of the collection and i did wash my hands(twice) afterward in case it is infection). here's what i noticed

The "infection" has now spread to the opposite lung (and appears to be heading towards the back two), up to the pedicel and up the right side.
It's pushing the book lung out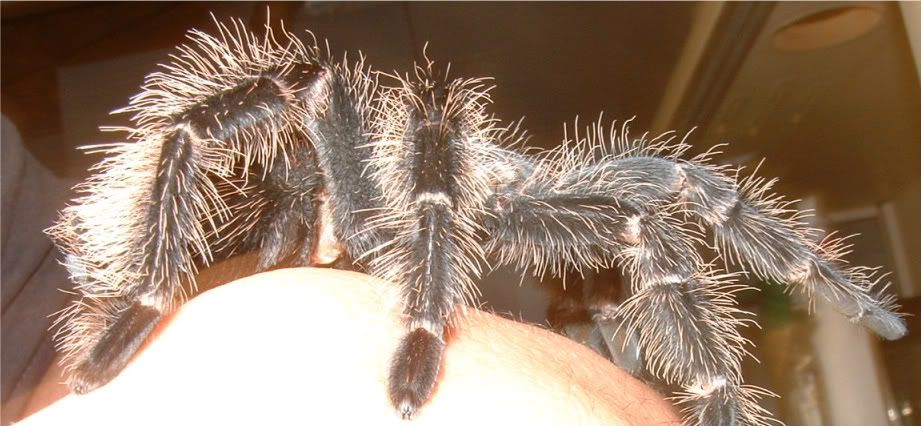 And here's it moving up it's right side.
I have tried feeding her twice the past few days and has refused to eat both times. even kicking hairs at one roach (took it as an obvious sign she is not hungry). but I don't have high hopes considering how fast it's spreading. I'm really bummed since this T instantly became one of my favorites with its calm and awesome personality. Any speculations as to what this could be would be great.