Joined

Jan 25, 2011
Messages

41
Hey guys it is 11:00am here in West Virginia and my G. Rosa (Fuzzy Wuzzy) made her little silk web yesterday night and has now flipped on her back. She has been in premolt for the past month so I wanted to share this moment with everyone on arachnoboards because you guys have helped me learn so much about her when I first got her.
I will update pictures as she goes along.
The pictures aren't the best of quality since I cant get to close bc I don't want to disturb her. I can only post them on photobucket because for some reason when I try to do attachments they won't upload. But will keep you informed
Yesterday night and her and 11:00am
1st Pic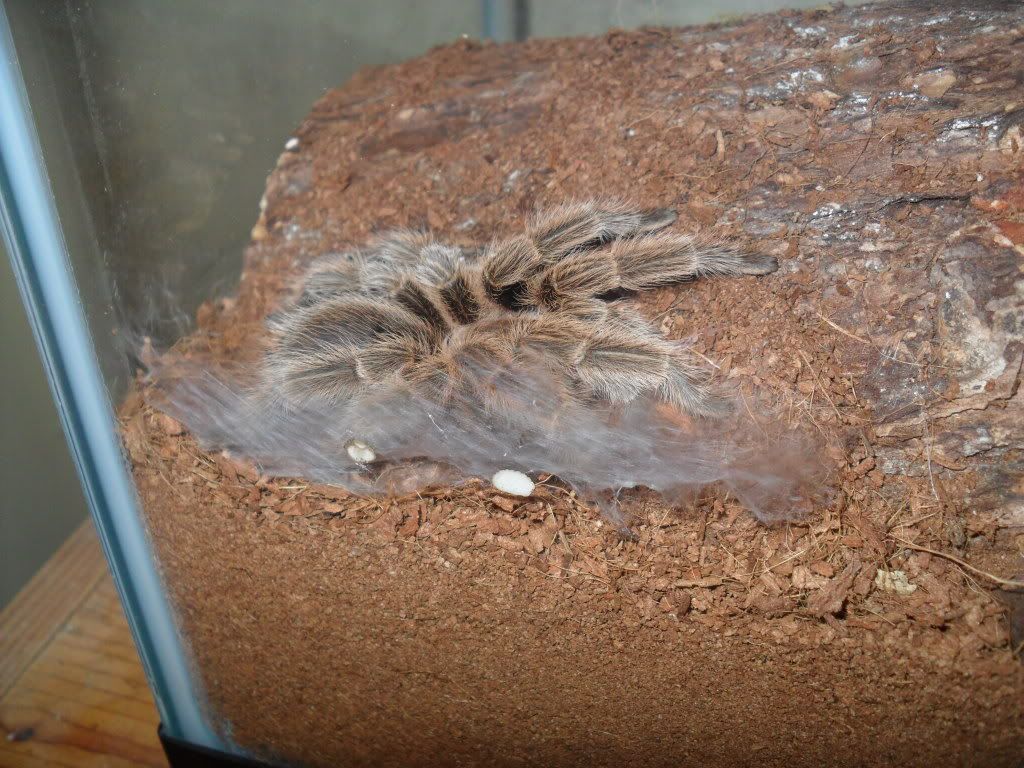 2nd Pic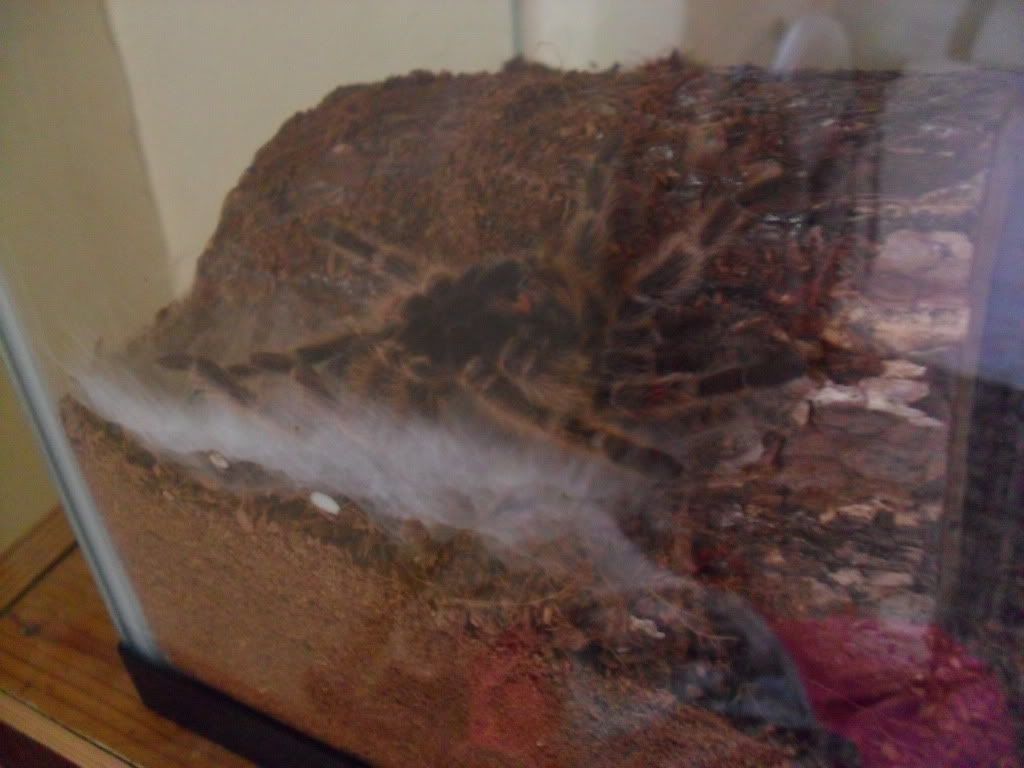 5:40
3rd Pic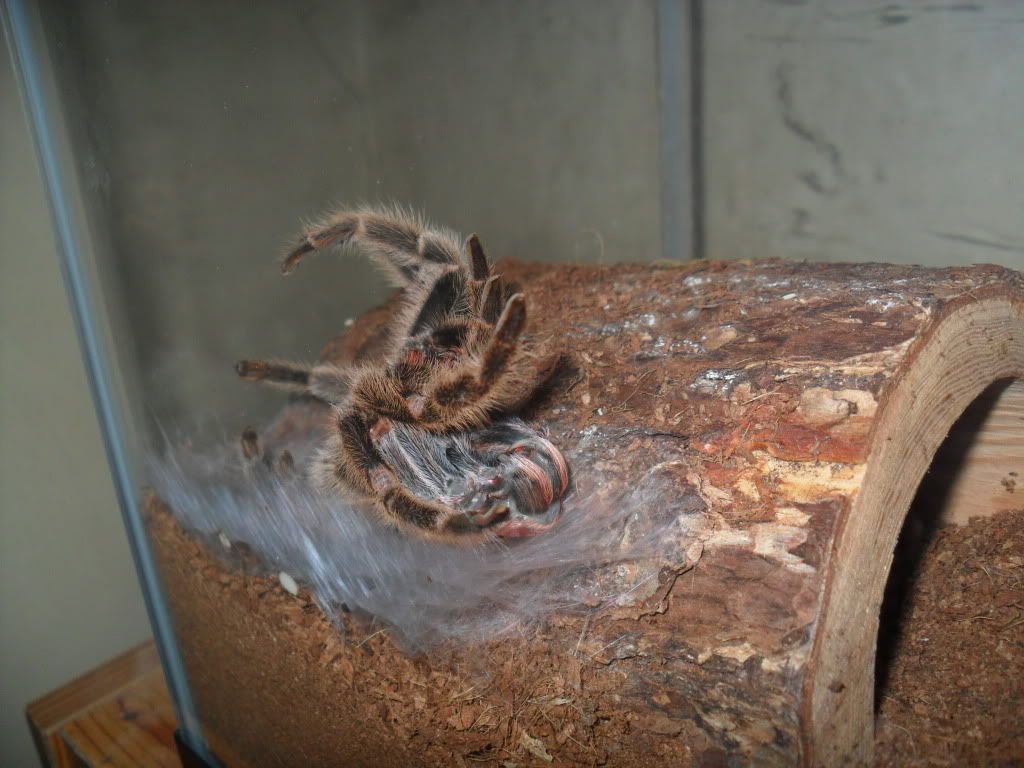 6:37
4th pic
Finally out of her molt
5th pic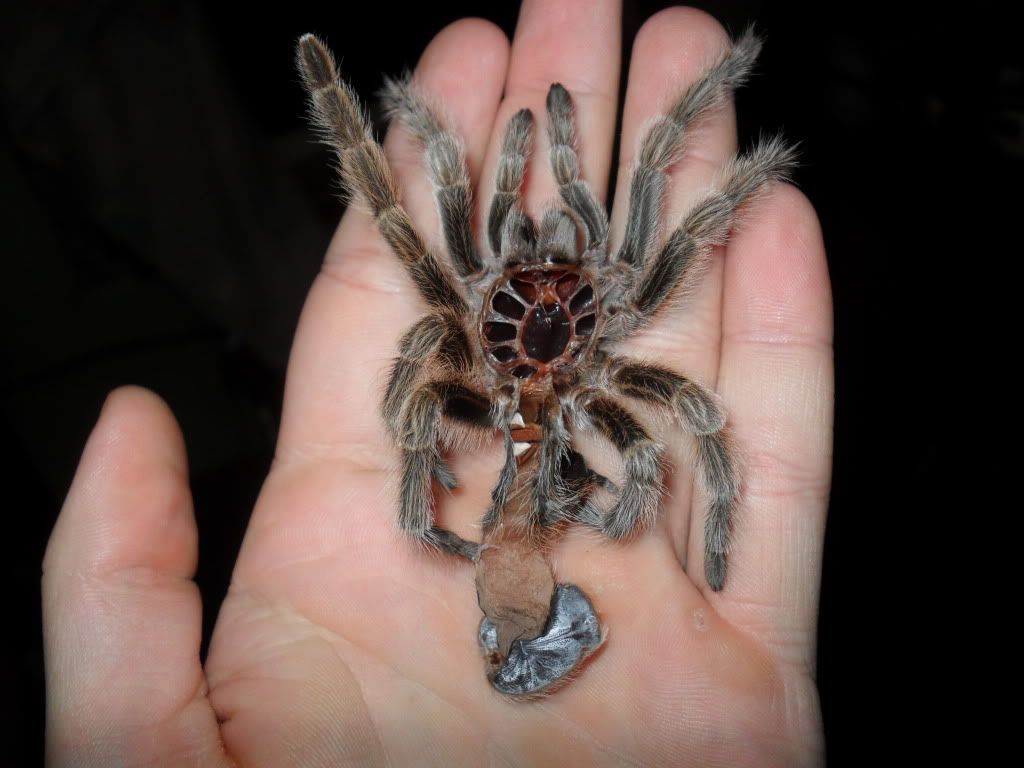 I got her molt out when she was done.
I will have more when shes spread out and stretches so stay tuned..
I will show the final result when she finishes.
Last edited: