Joined

May 1, 2004
Messages

2,290
I recently picked up three more snakes off Craigslist, all of them out of Georgia. I got BOTH of these little guys for $40.00: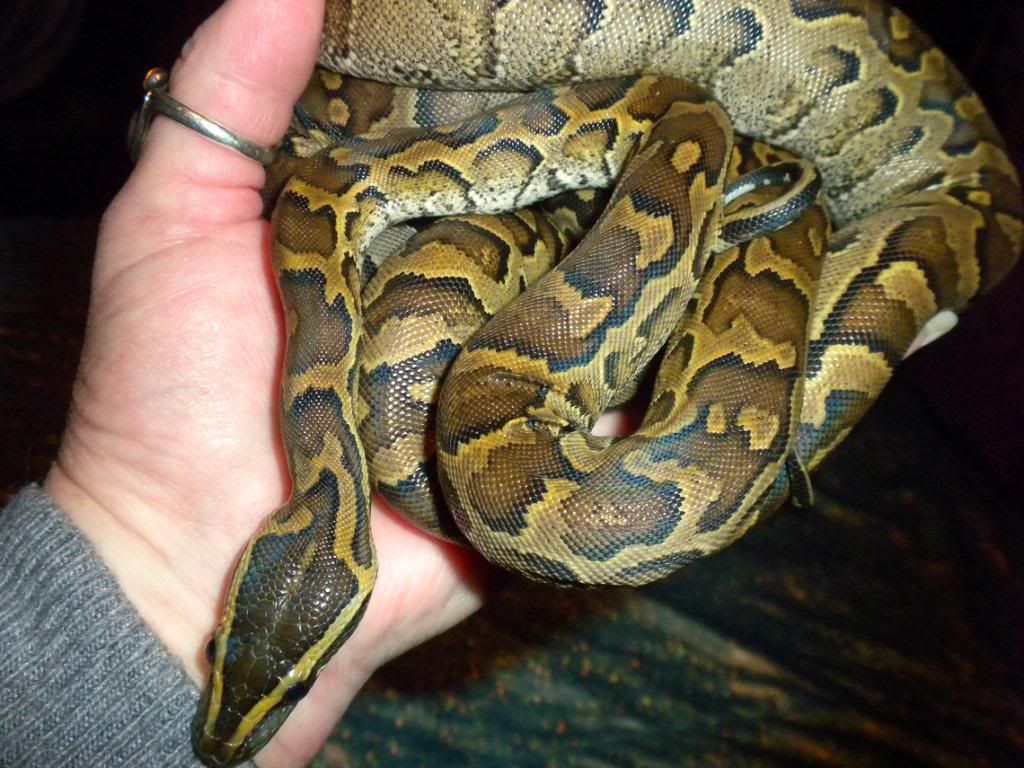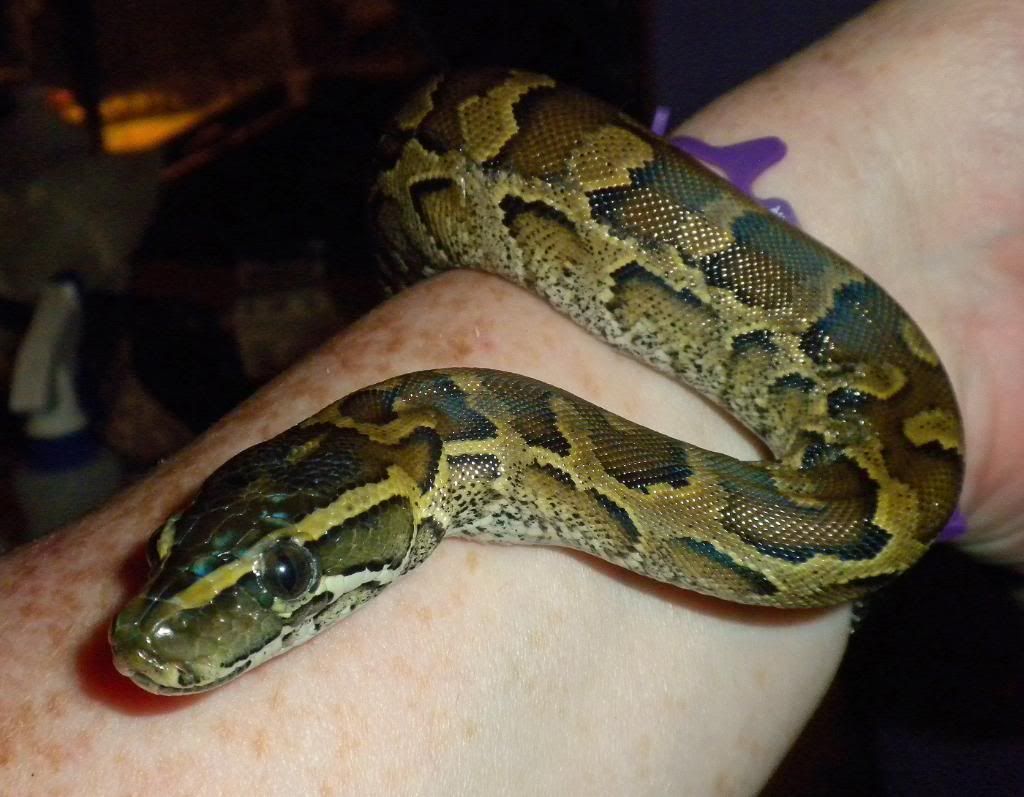 I believe they are a male/female pair, although I haven't probed them. They are '10 CB babies, but since they came from different sources, I don't know if they are out of the same litter or not. The guy I got them from had bought the female at a reptile show in Atlanta, and then decided that he was going to stick with just Retics. Four days before I got her someone had given him the other one, which was rather neglected and underfed. The guy who gave him the snake, which I believe to be a male, was afraid of it and claimed it was vicious. So far, neither have made any attempt to bite or strike at me, not even in their cage. They are alert, active little snakes, more like Retics than Burms, with really, really soft, fine skin. I raised a male AfRock several years ago, and unfortunately lost him to a RI at the same time I lost my last Burms, following several days without electricity due to an ice storm, and he was one of the nicest, calmest pythons of any species I've ever had. These little ones seem to have the same personality, far different from what you hear about this species.
I got this girl, who is a recent import, from the same guy. She is about 2 1/2 feet right now, probably an '09 baby, and is one of the pinkest BCC's I've ever seen. Her pinks and purples just won't show up in photos like they do in real life, no matter what lighting I've tried photographing her in. Her tail is just awesome, deep, deep red, so different from the tail of any so-called Colombian "Red-Tailed" Boa. She is a sweetheart as well, and would be perfect if she didn't already have several scars from struggling with prey.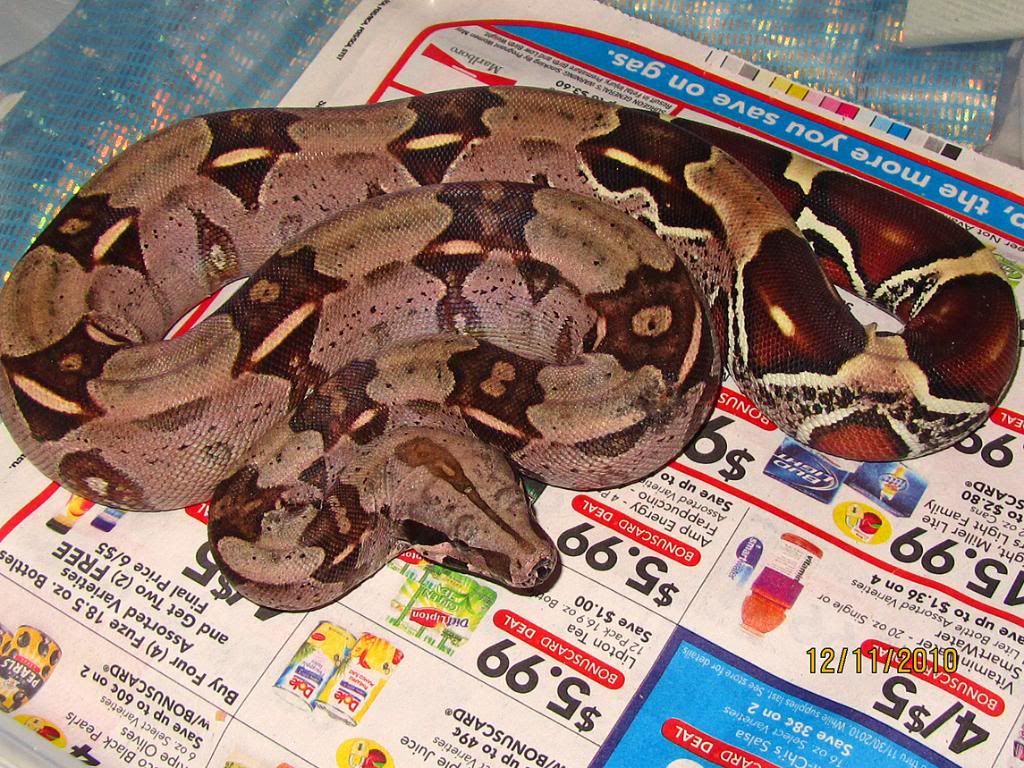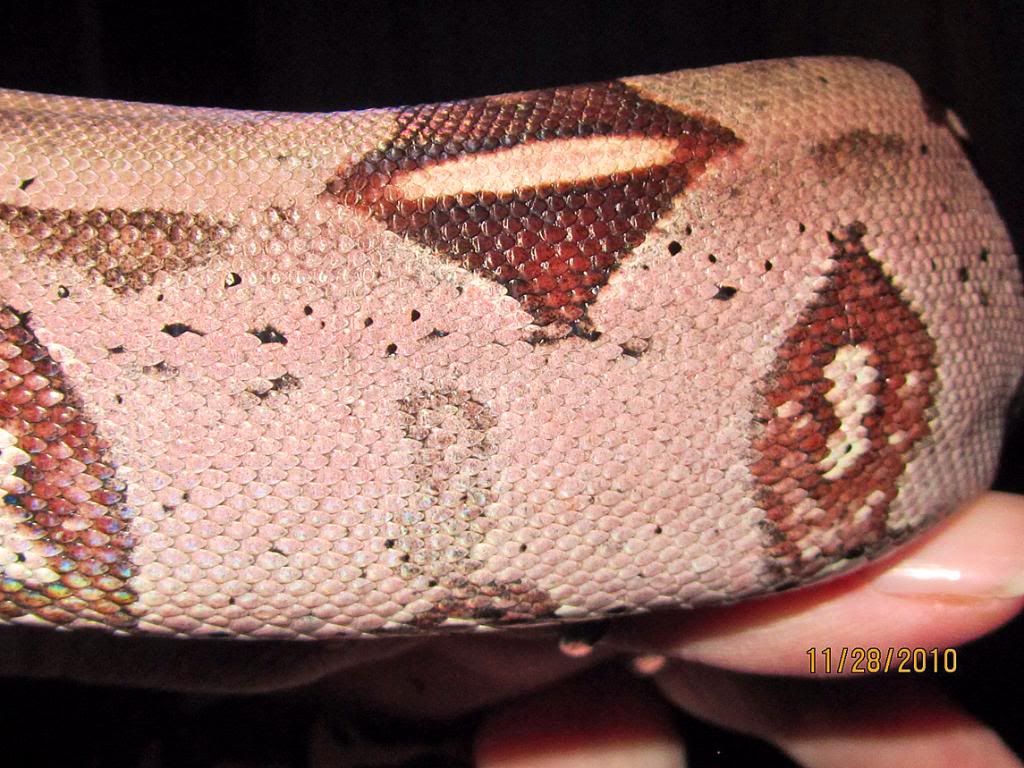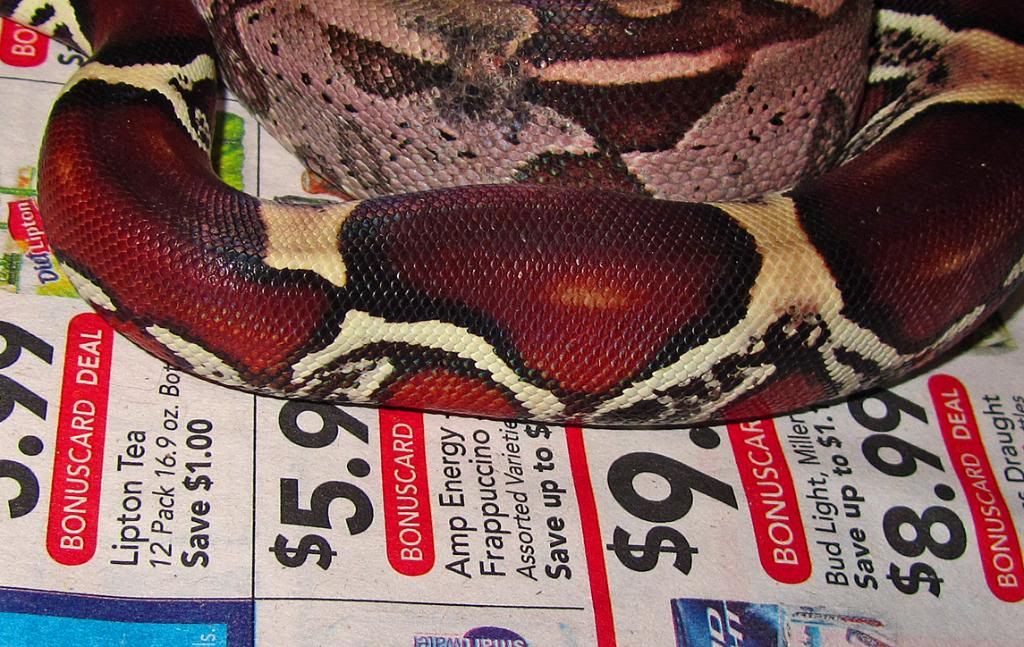 pitbulllady