Joined

Jun 29, 2007
Messages

822
A week or so ago, someone posted a lid system which fit into some (not all) 10 gal tanks (and only 10 gal tanks) which I thought was pretty neat. If I'm not mistaken, the lids sold for about $30 without the tank.
Nicole had posted her version of the same lid, and I got to thinking, maybe I could dupe the lid for CHEAP!!!
For about $15.00 here is the lid and tank.
Here is the vent dry fitted without the screen, and the door and substrate retainer before final cut/ installation.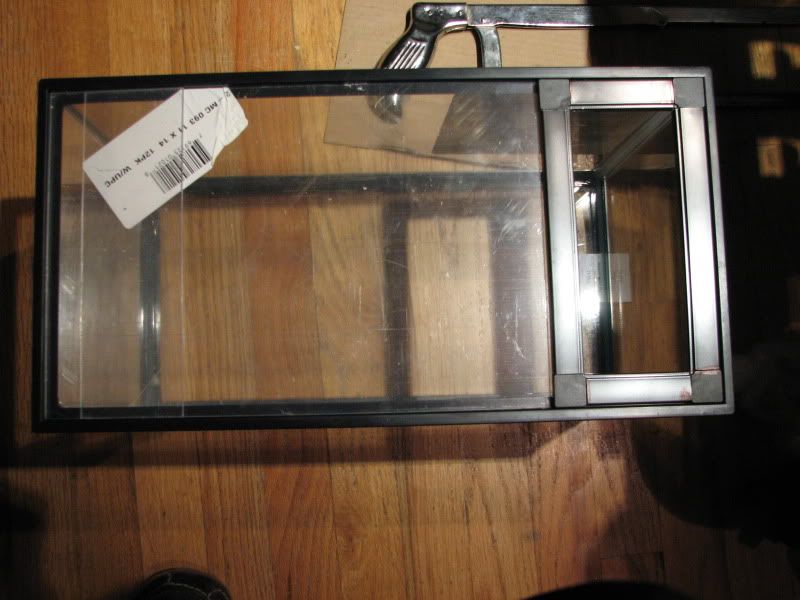 The substrate retainer glued on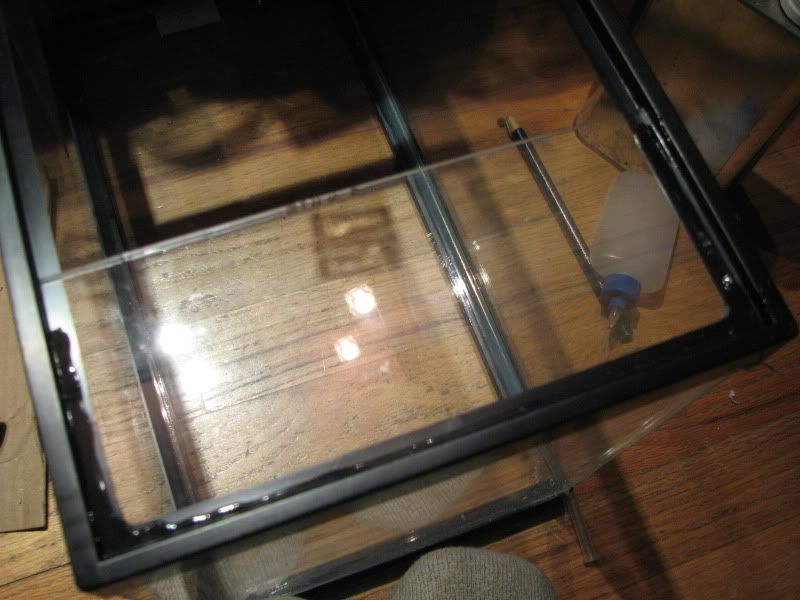 Hinges on the door and substrate retainer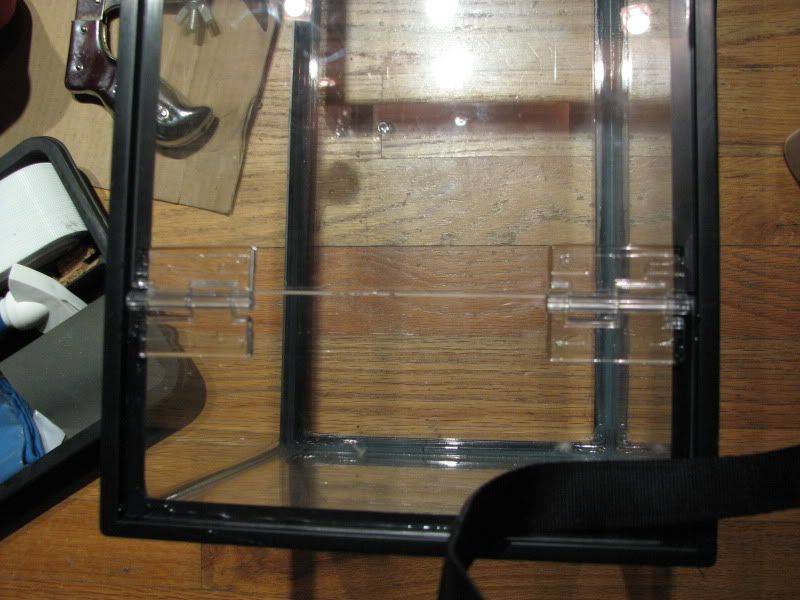 Almost finished, screen on, door pull on, just need door fastener to keep door closed.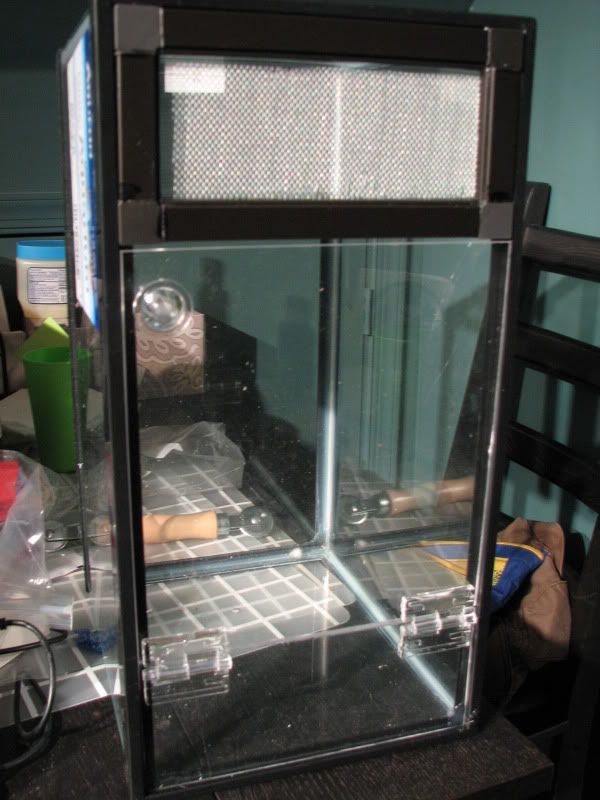 I hope people get Ideas and SAVE MONEY!!! More T's that way.
This will house my big P cambridgei F almost 7"
Enjoy
PIG-