Joined

Jun 24, 2009
Messages

15
I bought this T today, being told it was a MF H. Lividum. I know you can only see the blue colour under under certain lighting, and the underside of the legs do have a lovely blue shine. I've set the tank up perfectly for a H. Lividum, but i just want clarification that it is actually a Blue Colbalt, otherwise i'll change the tank to suit the T.
Heres the photo: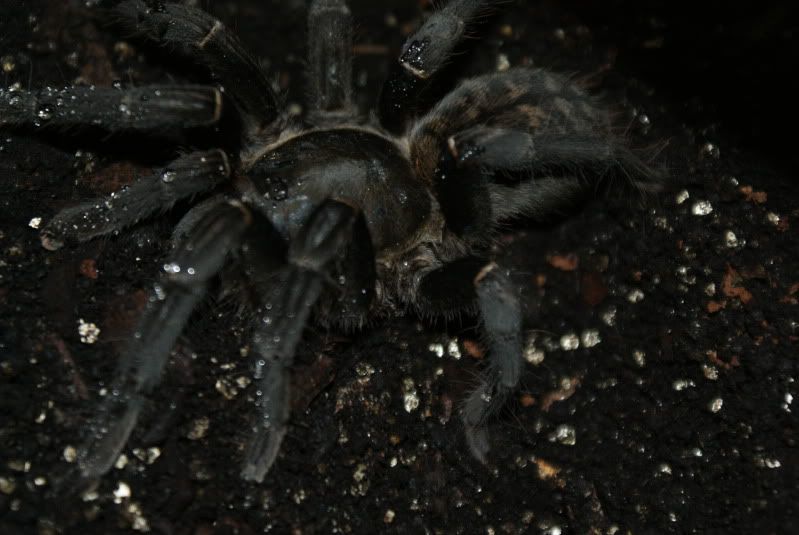 Can anyone provide a positive ID for H. Lividum, or have i been sold something totally different. It's about 4 - 5 inches, or around that size.
Thanks for the help!
Paul