I don't know what this is.
This girl was wild caught on June 30th in San Diego.
She has yet to build a burrow, but that's pretty normal.
I checked in on her today, and saw THIS: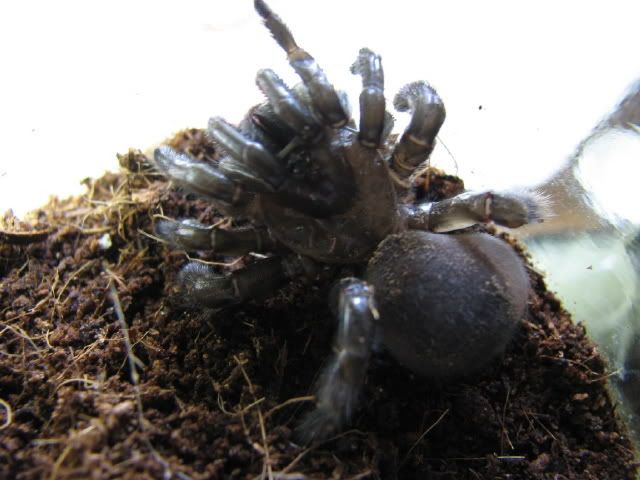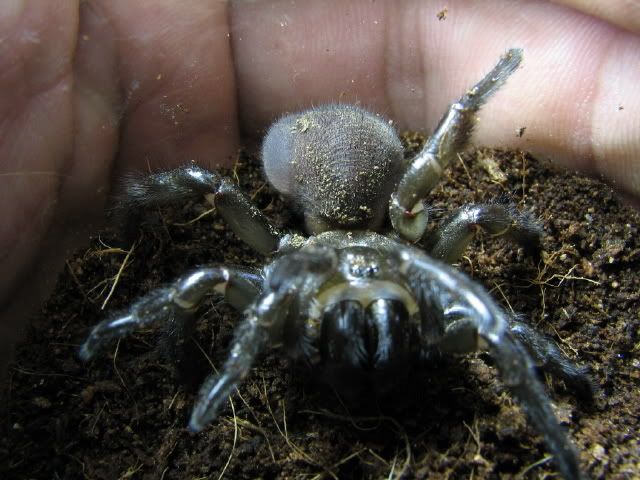 Do you see that weird blister-looking thing on the right side of her abdomen? Could it be some sort of parasite?
I thought for a second that it could be a tarantula hawk larva, but then I realized that victims are usually paralyzed.
She didn't have this when I caught her (at least I don't think she did......can't really tell in the capture pictures because of all the dirt.
Anyone have any ideas??? She doesn't have it on any other part of her body, as far as I can tell......just this big blistery balloon on the right abdomen.
Anyone think they can help me? Poor girl.