I got my first T a couple weeks ago. It is around 1" or so with no visible color yet.
I keep "George" in a small condiment container with Eco-Earth. It will munch on a small meal worm about once a week or so. I just crush the head so it can't burrow. I have very small blaptica that I pre-kill but it doesn't seem to favor those as much as the meal worms. I gutload those, but they probably aren't as nutritious as the roaches. If someone could shed some light on this that would be great.
Here is the little bugger: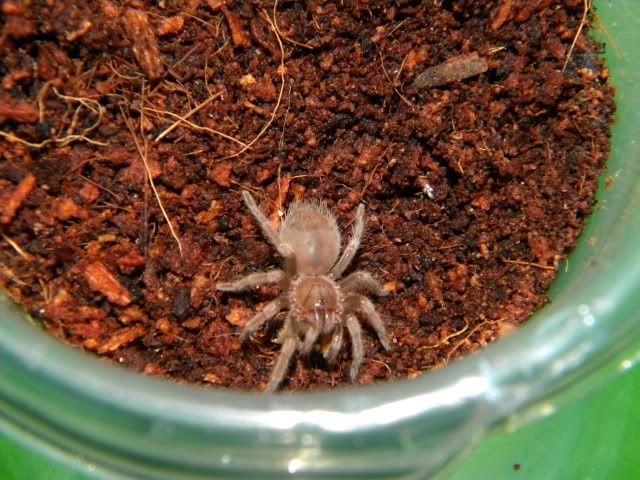 any other tips would be greatly appreciated, too.