Joined

May 1, 2004
Messages

2,290
I picked up two scorpions at the Repticon show in Spartenburg, SC, yesterday, from two different vendors. One vendor had several of these labeled "
Odonturus dentutus
", but I have my doubts. They did not look like typical
Buthid
scorpions, with these large, heavy pinchers. This is one of the larger ones, probably a bit over two inches in total length, rather stoutly-built. The eyes seem almost vestigial. It's very eager to pinch, and actually ribbed the rubber tipping from my forceps, but has not shown any inclination to sting. To me it looks more like a
Scorpio maurus
, though I've never seen any specimens of that species which were this large. I'm assuming it's a desert-scrubland species, so I've got it set up as such, and if that's wrong, I need to know.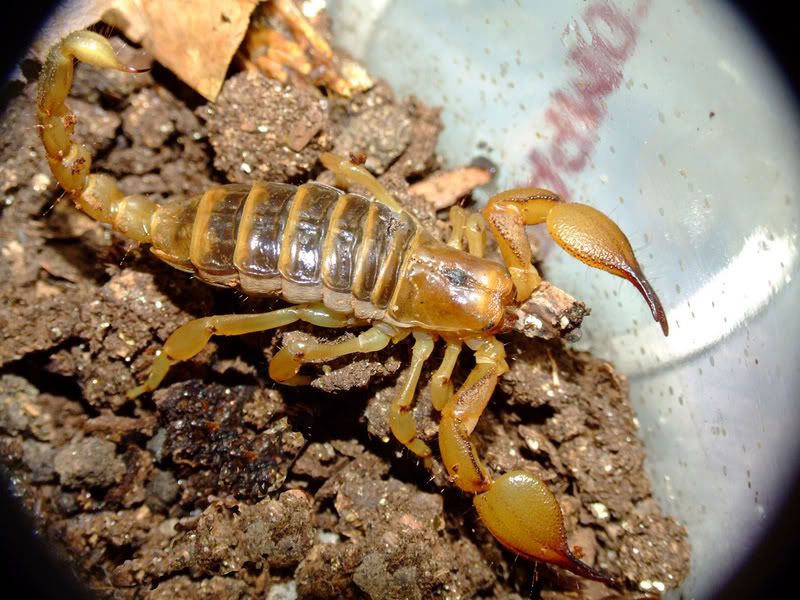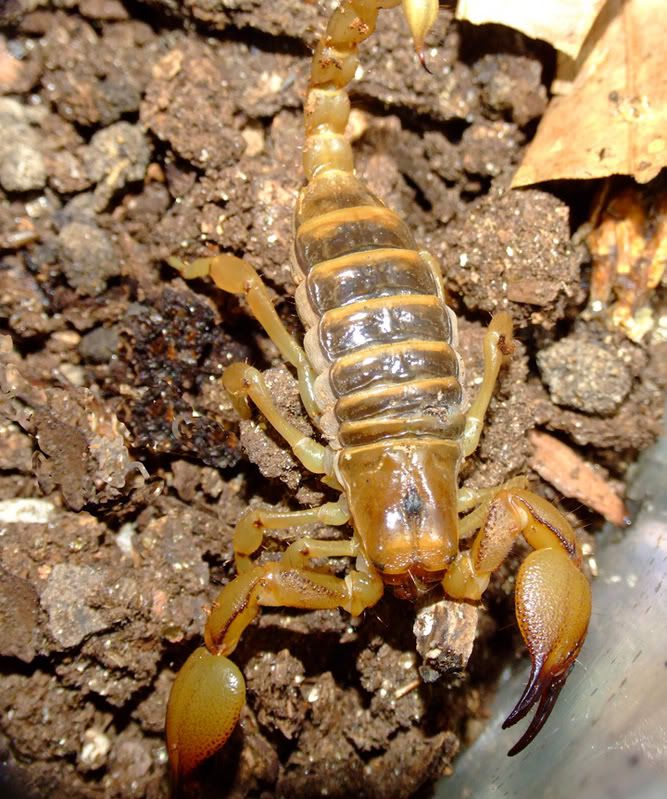 The other scorp I picked up was labled only with a common name, from a different vendor, as a "Tanzanian Bark Scorpion". It's about three inches long, total, VERY active and much more aggressive than the gold one, although this one, too, does not try to sting, just pinch. I'm pretty sure it's an
Iomachus politus
, and I have it set up in a more humid environment like an Emperor, so again, let me know if this is right or not.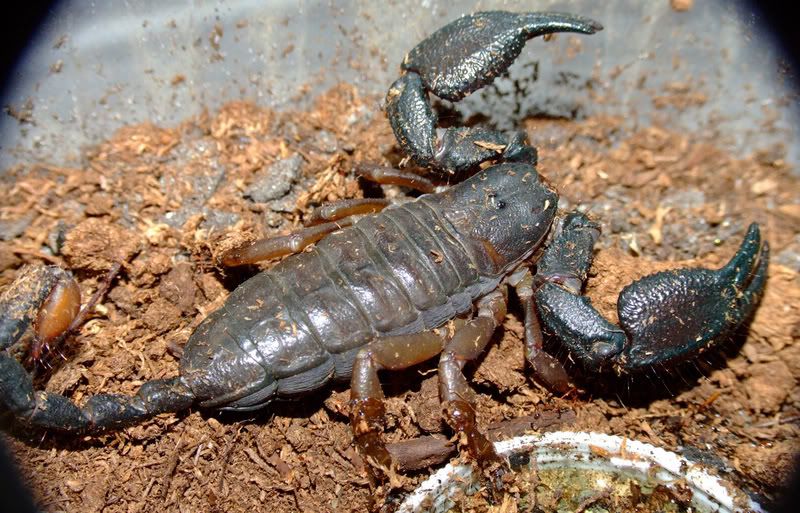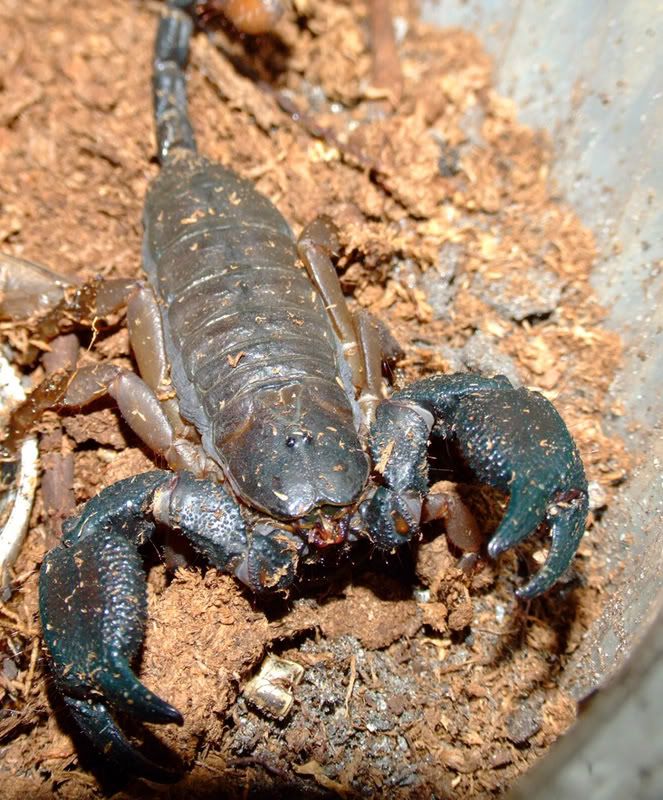 pitbulllady