We found this little one right outside of our garage door this morning and thought she was kinda neat soo, we scooped her up and brought her inside! :] We haven't had much time to give her a definite ID but at quick glance, she looks to be of the genus Schizocosa. Hopefully, after all the holiday family events are over, we'll get more time to find a species for our new little Wolfiie!
Here are a few quick pictures taken earlier today;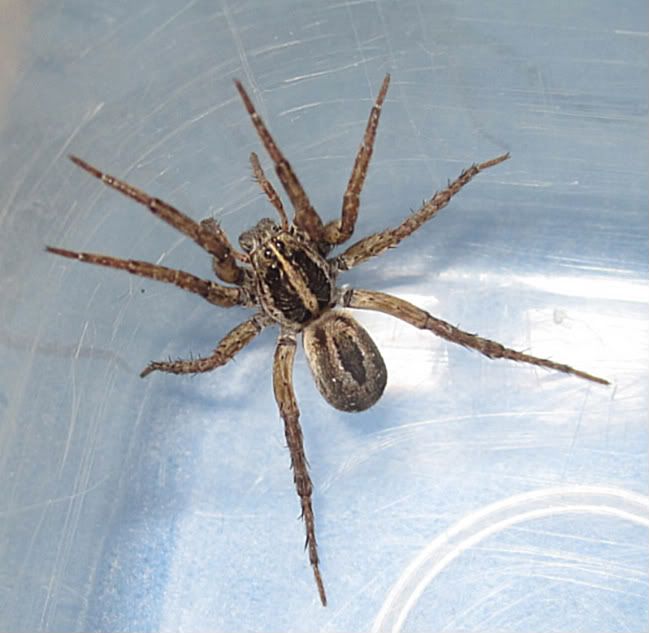 P.S. HAPPY HOLIDAYS EVERYONE!!