Joined

Dec 2, 2003
Messages

841
Sorry for all the threads yall. I send the links to the threads to my family, so they can read about my trips. It makes it easier on them when there is a new thread each time. Plus, today was an unusually successful day. First Ill show the tarantulas, then the other even cooler things.
The first burrow I found. I poured water down but the T wouldnt come all the way out. I could see her legs a couple inches down the tunnel, but she wouldnt budge so I left her alone.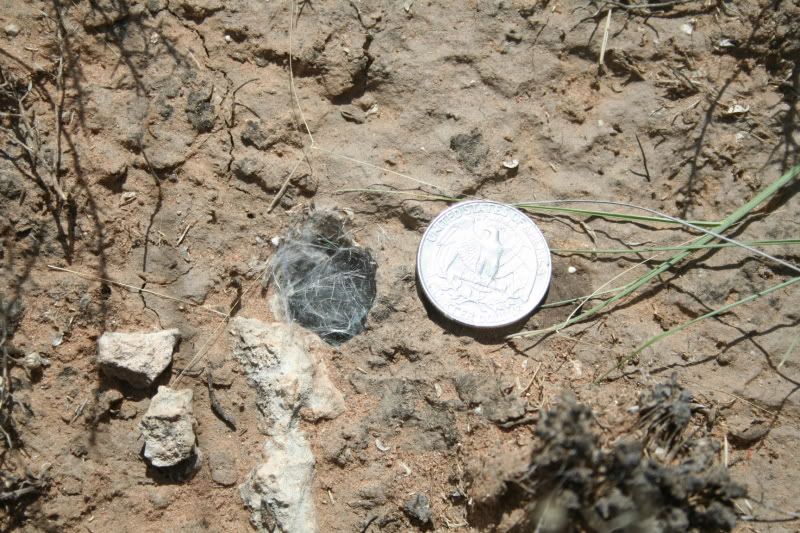 The second and third burrows were one of the coolest finds of the day. They were about a foot apart. Ive seen burrows very close, but never that close. Its a good example of why Ts dont need large cages, they dont use much room. Both spiders came up with little difficulty. I was facing North when I took the pics, so this is a great example of how the spiders build their burrows on the E side of plants.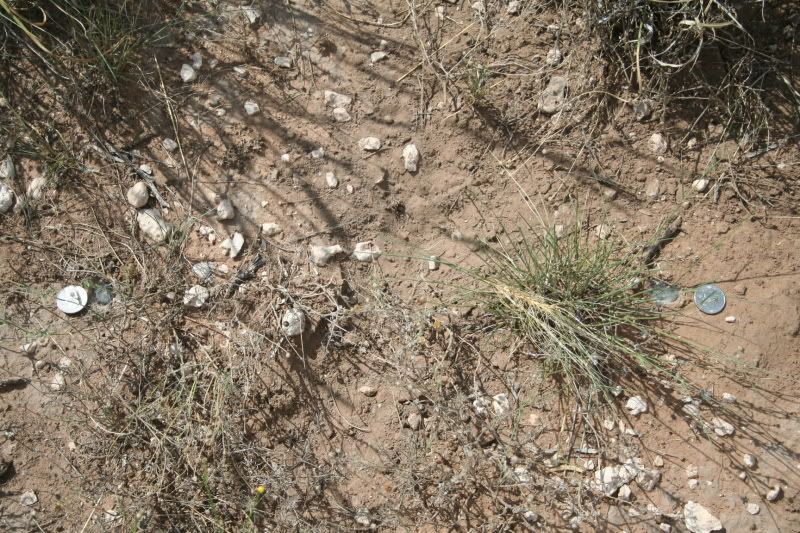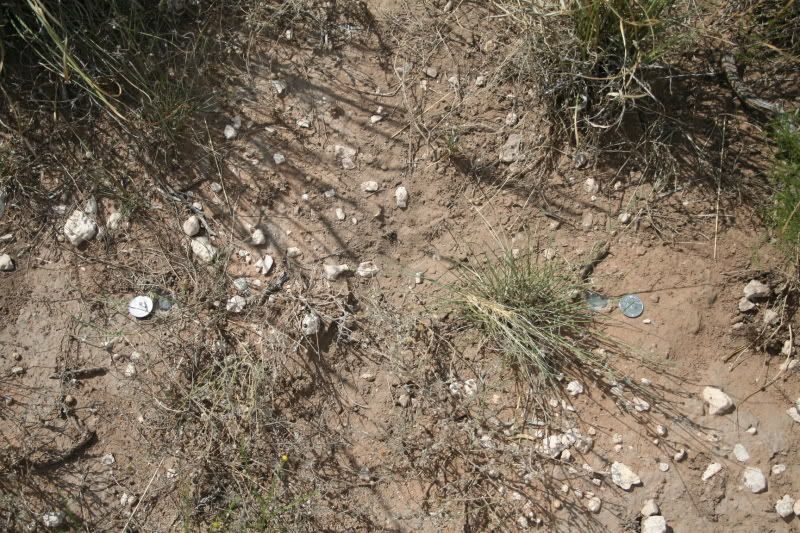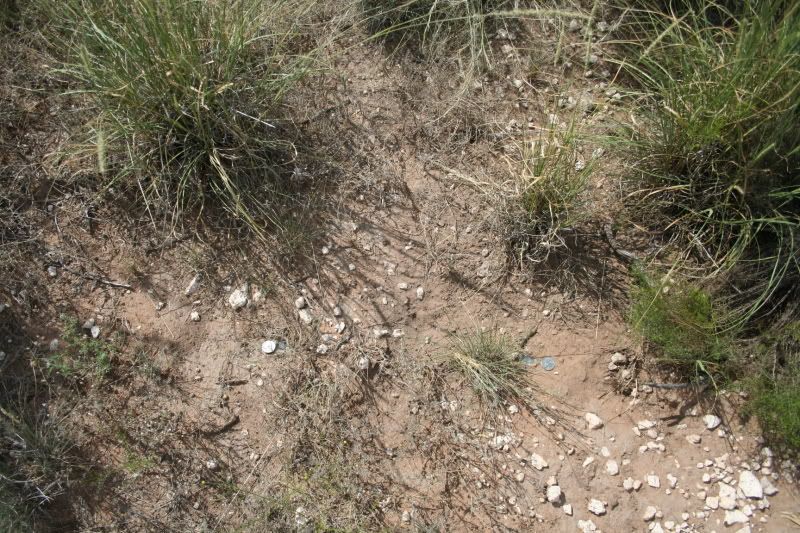 The eastern burrow and its owner.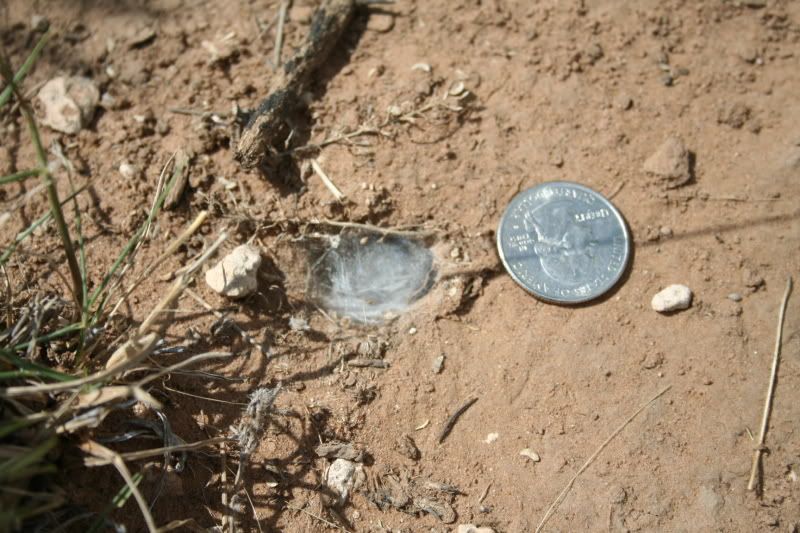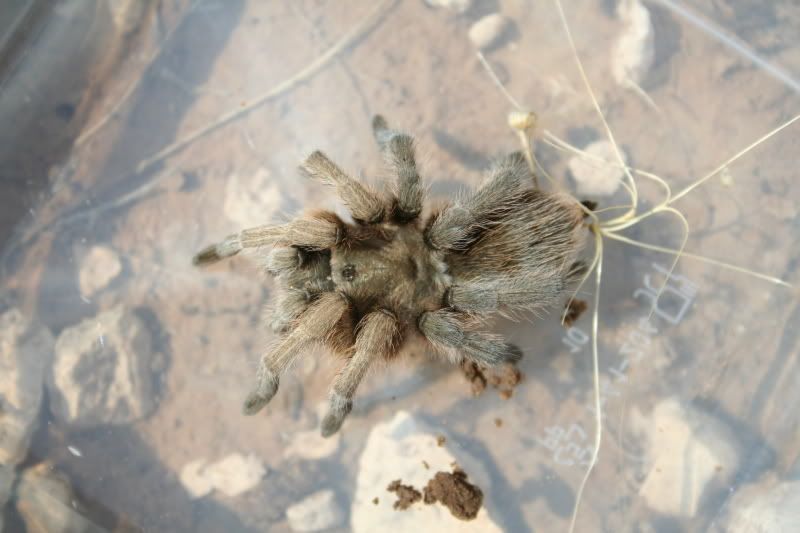 The western burrow and its owner.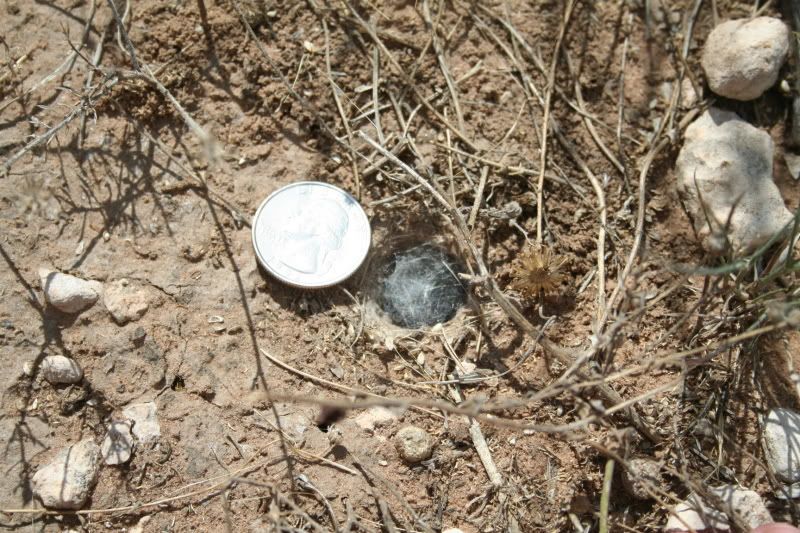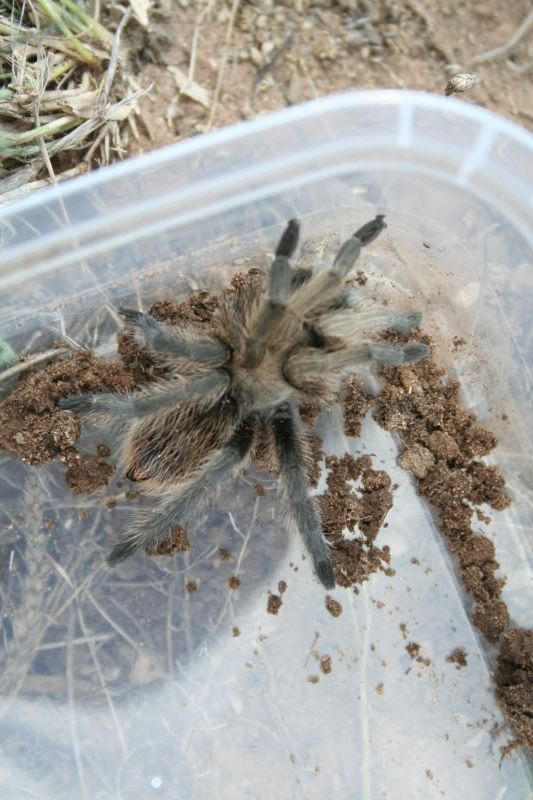 Yet another burrow that didnt produce a spider. I spent about 10 minutes just staring at this burrow as a huge orange wasp crawled all over me. It was a really hot day, the kind of hot that makes sweat run down your face in streams. At some point sweat becomes your enemy, because it attracts bugs. The wasp crawled all over my face, neck, chest, and arms. It even crawled down the front of my tank top between my boobs!
It was at that point that I finally understood why they say "patiencs is a virtue."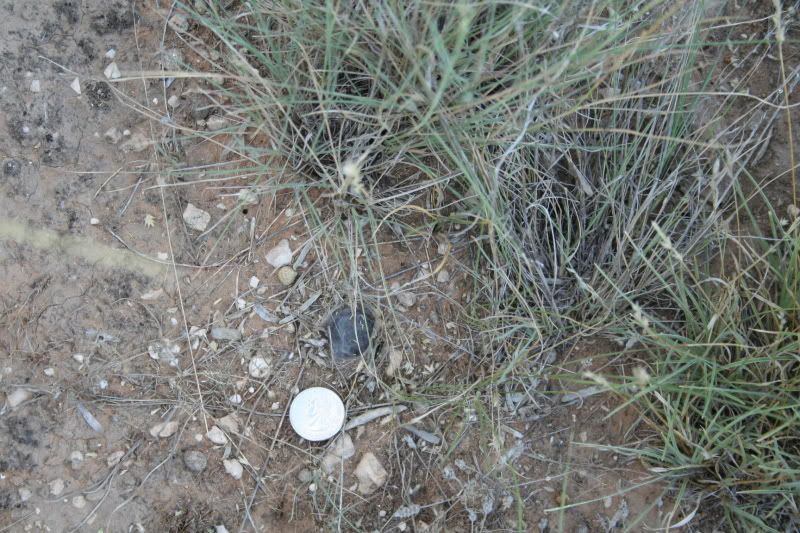 The luckiest find of the day was this spider. After the above burrow I was out of water, and had given up on catching any more Ts. Then I saw this big girl just walking around outside her burrow. It startled me so much I dropped my camera.....right onto her burrow entrance. The camera blocked her going back down her burrow, so I was able to collect her. Shell soon be on her way to Gary (Drachenjager) for a breeding project.