Joined

Sep 20, 2005
Messages

604
Picked this one up at a reptile show labeled as "vietnamese birdeater". I generally don't buy either adults or WC but the guy threw it in for ten bucks in a packge deal on a couple tokay's, I couldn't resist.
The seller also had "thai tigers" for twice the $ that appeared to be the same spider. When I commented on this he just smiled and shrugged...
Anyway, after the initial jumping up, wraping around the chopstik and crunching on it was out of the way, 'she' was cooperative enough that I got pretty good leg measurements on I and IV. About equal at ~4.5cm each, end of tarsus to beginning of coxa.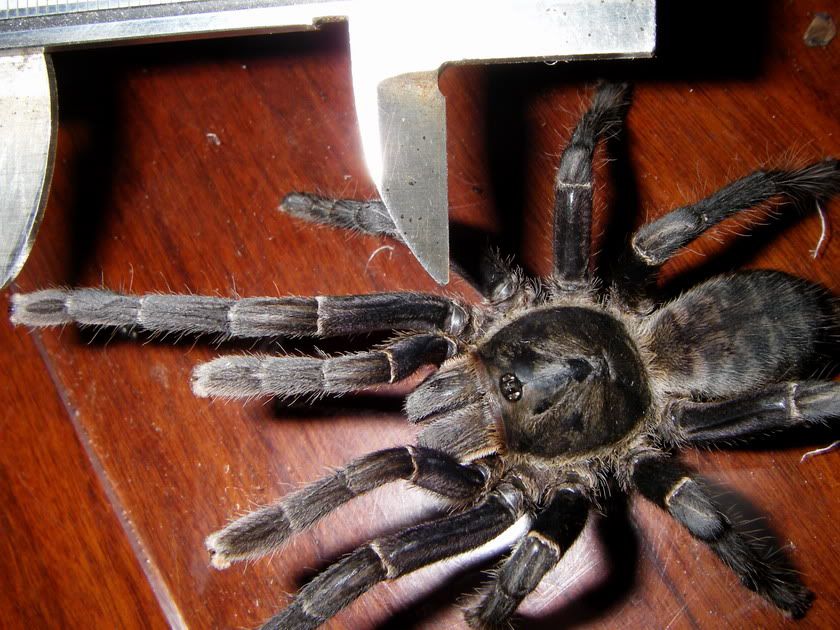 No "brush" on leg IV metatarsus a la H. longipes...
Also has vaguely orange-ish spinerettes, I'm guessing H. vonwirthi.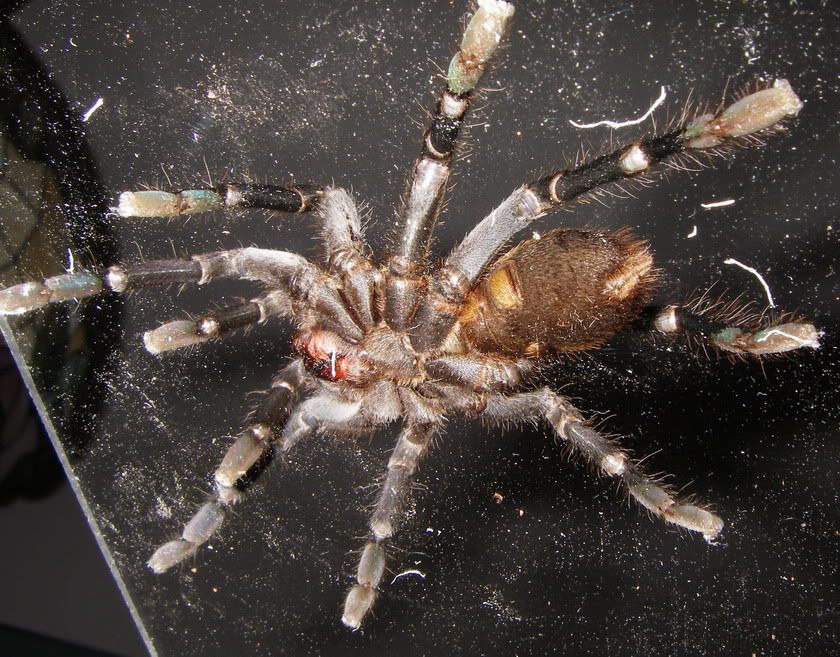 Also thinking female...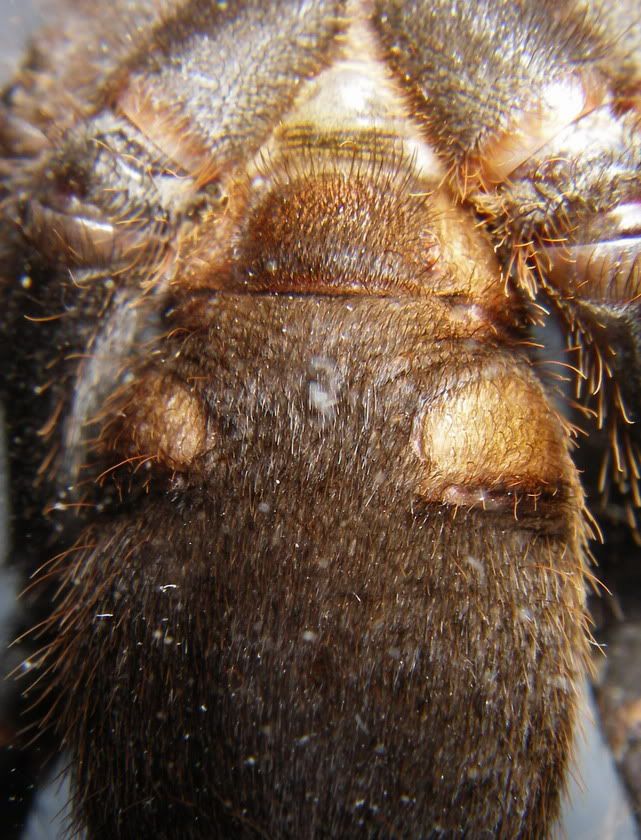 Bill