Hi everyone, can someone please identify these worms for me?? I bought a package of cat food to feed my roaches about 1-2 months ago; I kept them in a lidded container. While I was scooping it with my bare hand this morning, I noticed these worms crawling in there!! At first I thought they were superworms, but upon closer inspection, they're definately not.
Here are a couple pics: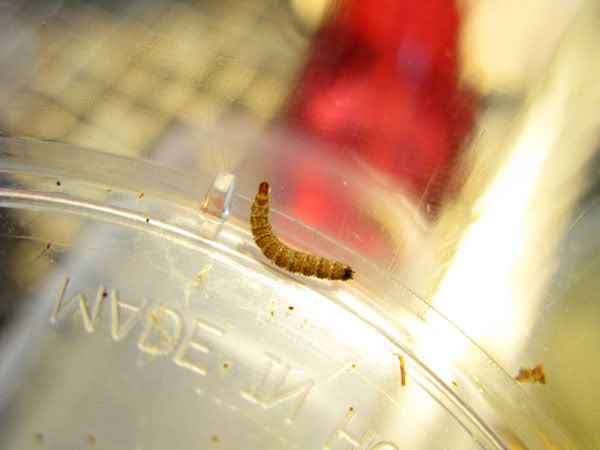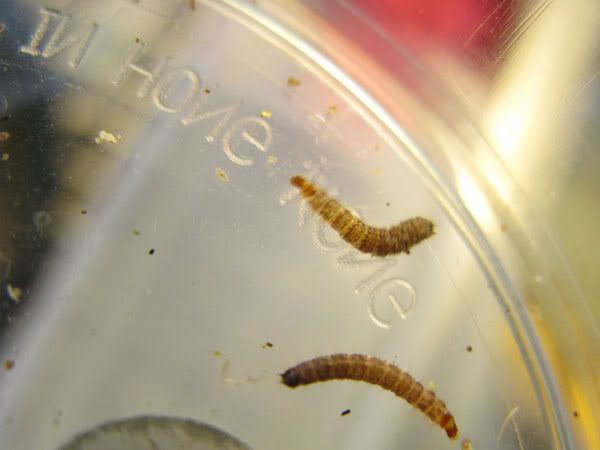 The pointy red end is the head, and the blunt black end is the butt. They move around like a caterpilla - stretching and inching forward. I found 3 in there, and they're about 1.5cm long. There is one time that I didn't close the lid properly, could it be something that've gotten in there then? Or do you think they came with the cat food?
Sheesh, I've only used 10% of the bag and I think I need to throw it out and get a new bag...