Joined

Jul 2, 2008
Messages

3,106
Over the last few days I had been watching my female C. sp. "Sumatra Tiger" female gear up for what seemed to be a molt. Her brother had just molted 2 weeks before so I knew she would be molting shortly thereafter. Well, yesterday I came to her enclosure and found her sitting in a wierd position up against the enclousure with half of her body on the substrate and half on the deli. I picked up the deli and she didn't even move. This action would normally spook most tarantulas but she didn't even flinch. I grabbed the water bottle and sprayed her enclousure to see if she would move. The only thing that happened when I did this was that she flailed a few legs. It didn't seem like normal spider movement to me so I freaked out and managed to get her into an ICU. When I put her in, there were still some signs of life, now this morning, there are none at all.
I have no idea what happened. She was a seemingly healthy tarantula. It really stinks because I had 2 females for 4 males. Now I only have 1 female for 4 males and the two slings I have are too far behind these guys to be considered for breeding any time soon.
Her mouth parts are wet b/c I tried giving her a little water.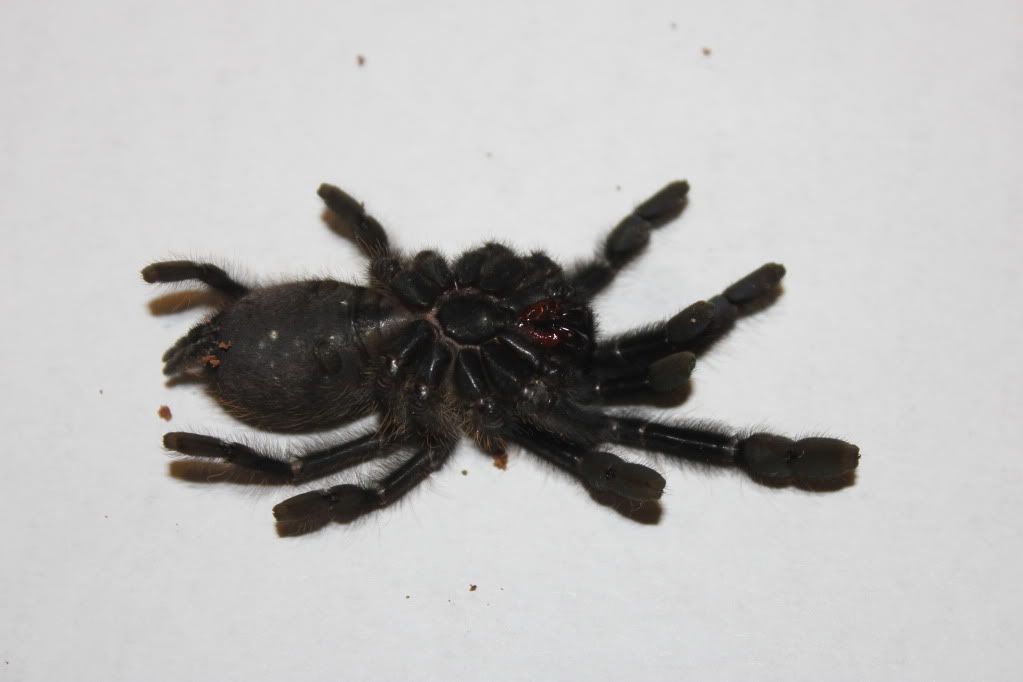 So yeah, I'm pretty bummed out about this.