Joined

Oct 20, 2006
Messages

279
The insect museum on my campus has various live insects, one of which is some sort of tenebrionid beetle according to the label on the tank, which was picked up when a student went on a trip to Arizona. I'm not sure how long they've had it, it's been at least a year.
My question is: what should we be feeding it? No one has seemed to take much time to figure out the exact species either.
This is what it looks like: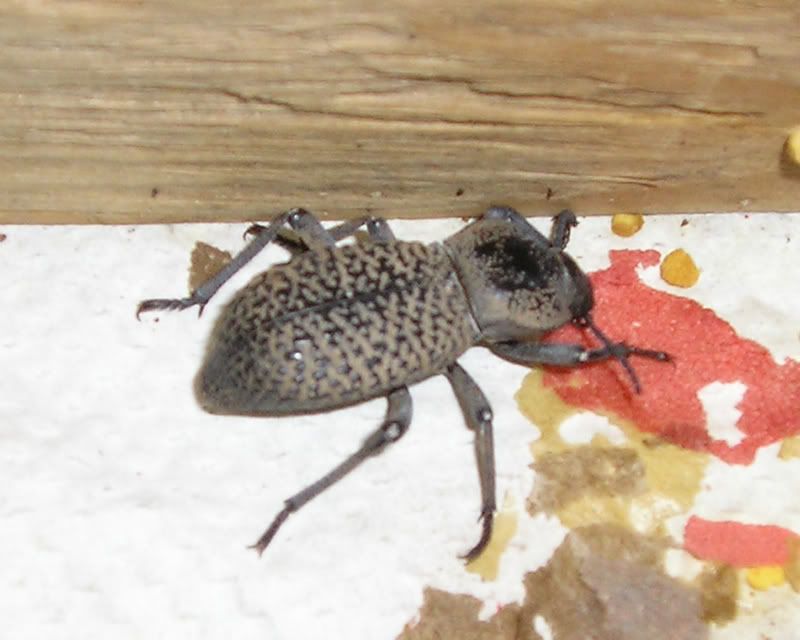 We've been giving it fish food flakes and various fresh fruits, I'm not sure what it might be eating. Somehow it is staying alive... any tips?