So i went to pet shop to buy some supplies today and saw a "BIRD EATING TARANTULA!" for sale. I saw this poor creature, which is a 5-6 inch T stirmi, trying to climb up the glass of its 5 gallon enclosure and failing miserably (it couldnt stick to the glass, im guessing it has something to do with how messed up it currently is). It's been living on some sort of mulch, with a large water dish and a fuzzy walking around the place... sigh. I bet they completely overfed the thing on a strictly mouse diet, as i found a bunch of leftovers from multiple fuzzies later. The worst of all, besides its banged up body and slightly cut up abdomen, was the broken pedipalp.
I know i shouldn't buy anything from a pet store, as it will probably die, and im guessing this guys survival chances are slim.. but i couldnt resist :/
I pointed out the horrible and incorrect conditions the tarantula has been living in to the manager, he basically asked me to adopt it asking a small fee for the terrarium and accessories. I ended up payin $25 for everything.
I know this tarantula probably has a lot more wrong with him under the surface. He just looks banged up, broken pedipalp, and god knows what else (high amounts of calcium after so many mice..)
Here are some pictures: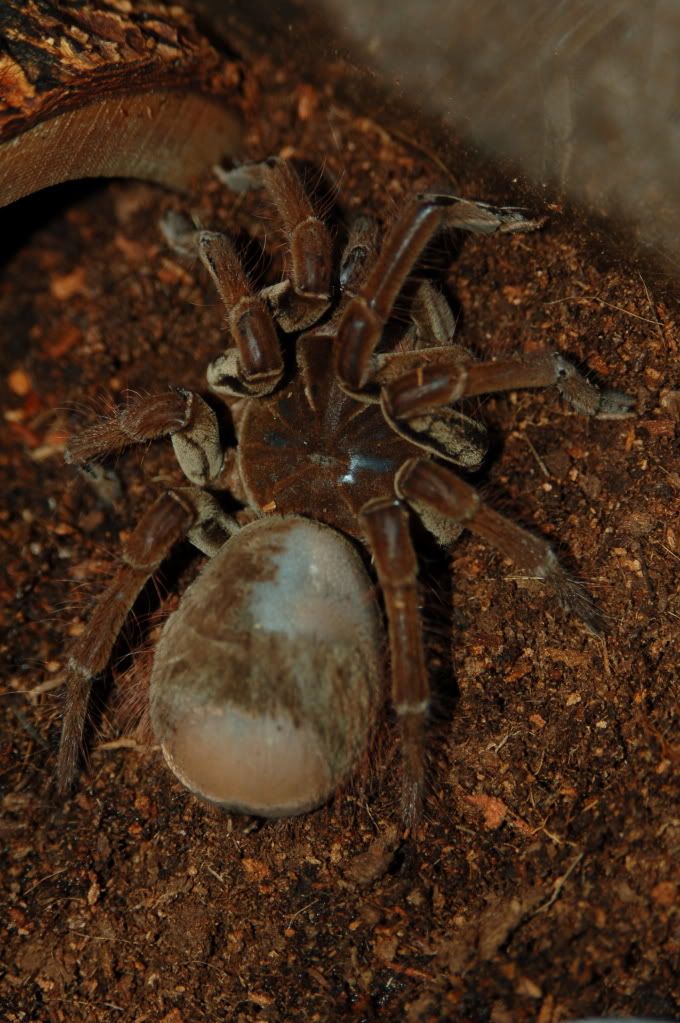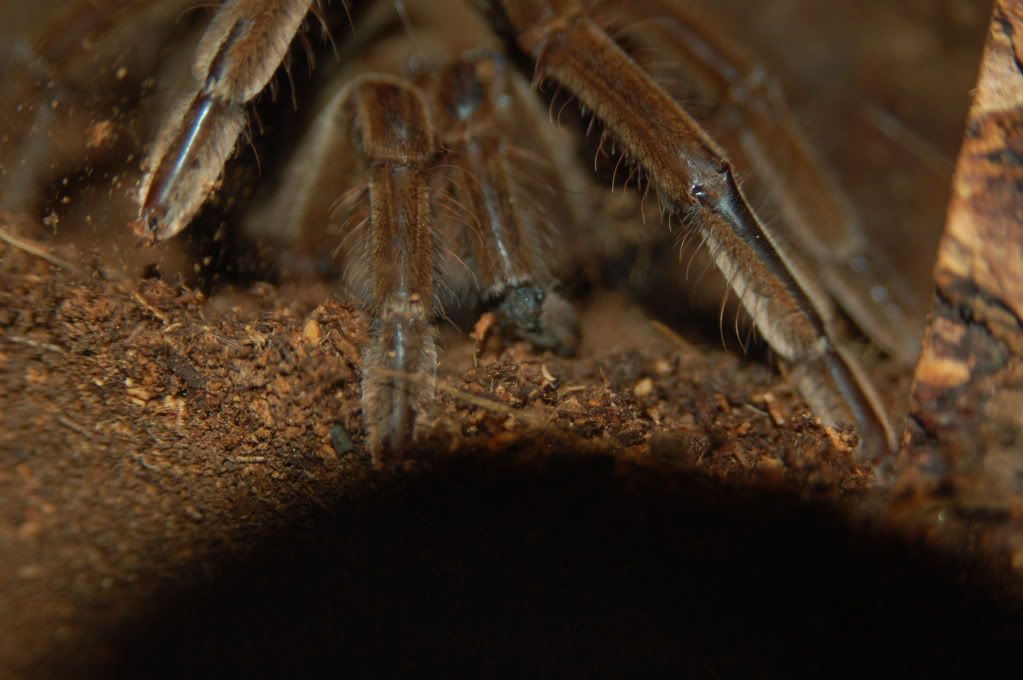 I'm a new T keeper (started 6-7 months ago, at 15+ Ts now) and don't have much experience with T stirmis as is, id just appreciate any advice and how to go on from here.