Joined

Dec 2, 2003
Messages

841
I figured Id make a new thread so I could keep the pictures of the different days separate. Today I had alot more luck than yesterday. I went to a new area, Ive seen burrows there before, but always from horseback when I cant check them out. Ive never gone there before, because there are a high number of ant nests, and I cant stand ants. (Ill talk more about that later.)
The first burrow I came across provided a cute little Carlsbad Green. I tried for a bit to tickle her out, but it was no use. I ended up having to scare her out from behind using my tongs. When the ground it wet its pretty easy to slide the tongs through the dirt into the burrow behind the tarantula. Then all you have to do is push the T upwards a bit and they usually run right out. I didnt have a quarter today, so the gold coin I put next to the burrow to show size is a .50 cent Euro piece.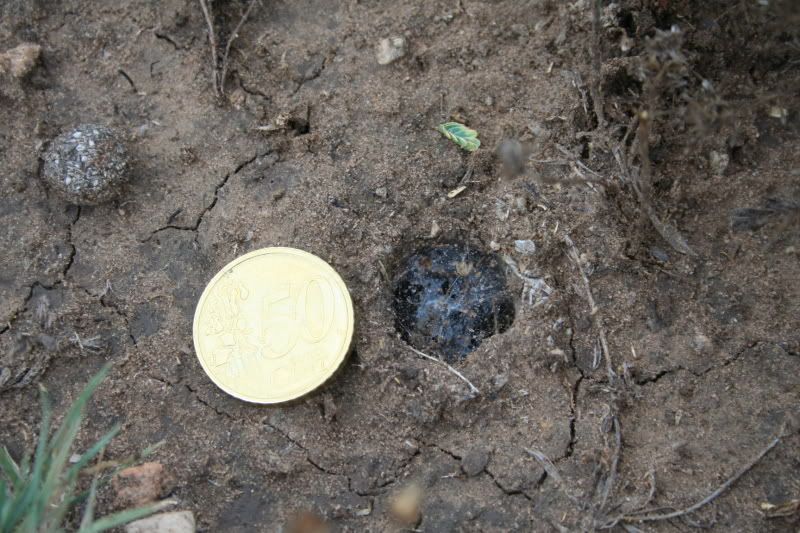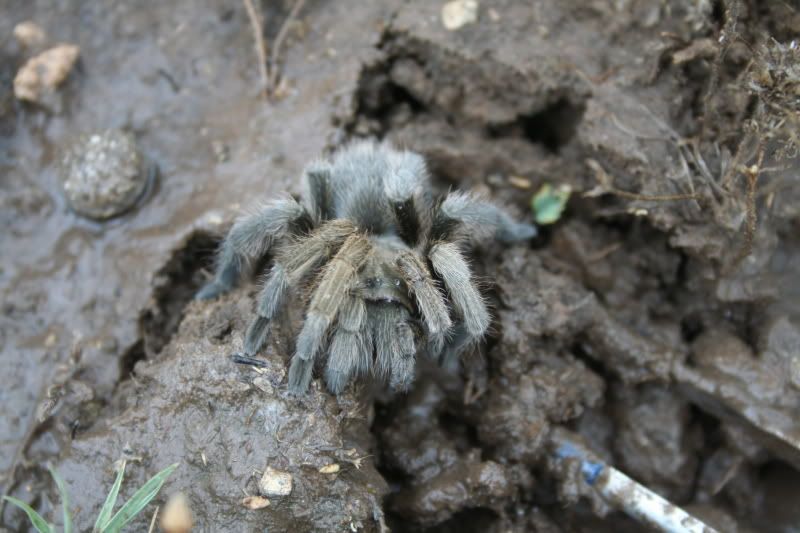 This second burrow produced a pretty large, and very beautiful spider. I had expected a wolf spider to come out, and was all prepaired to try and chase it down for Jared. It was quite a relief when it was just a tarantula.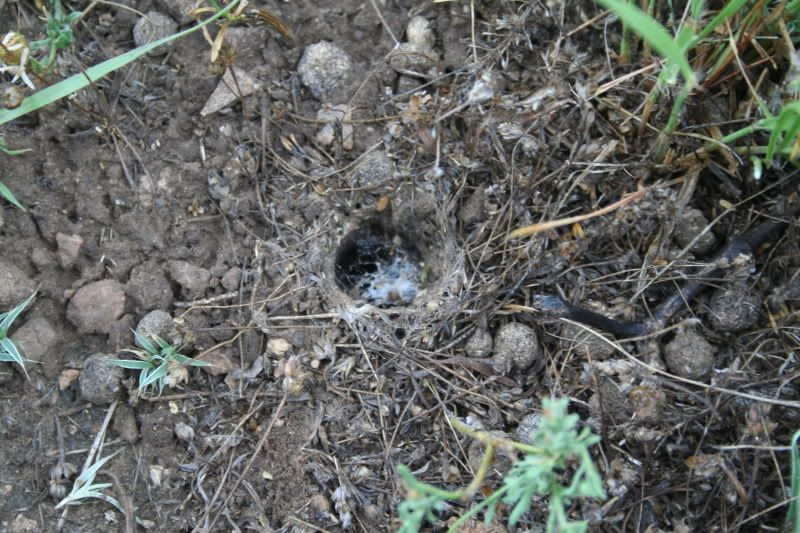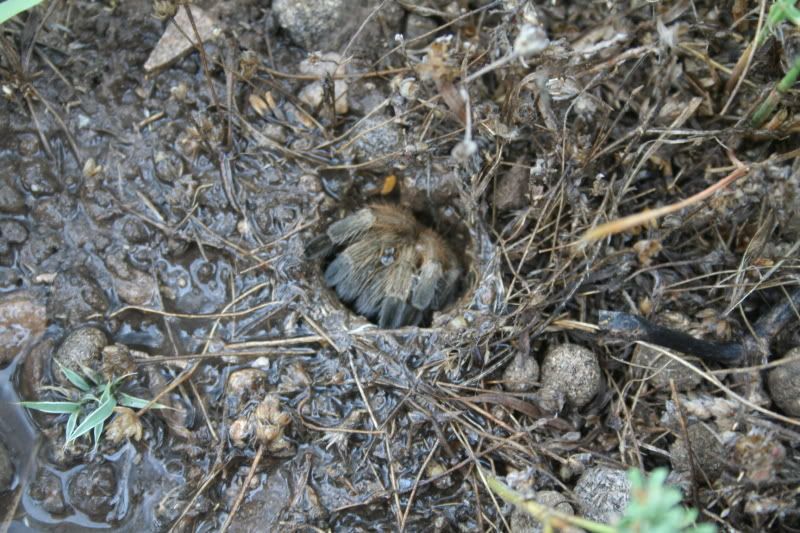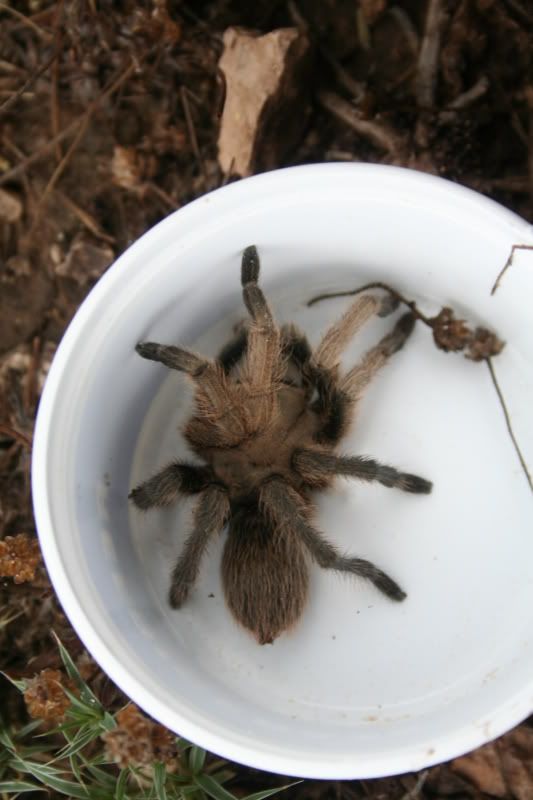 I dont have a picture of this spiders burrow, as I didnt expect to find any animals living in it. The burrow had no webbing on the top, and was in between two large ant nest, but it was obviously a tarantula burrow so I decided to give it a shot. The tarantula that came out was the prettiest of the day. I believe its an Aphonopelma stiendachneri, as they can be found in this area as well.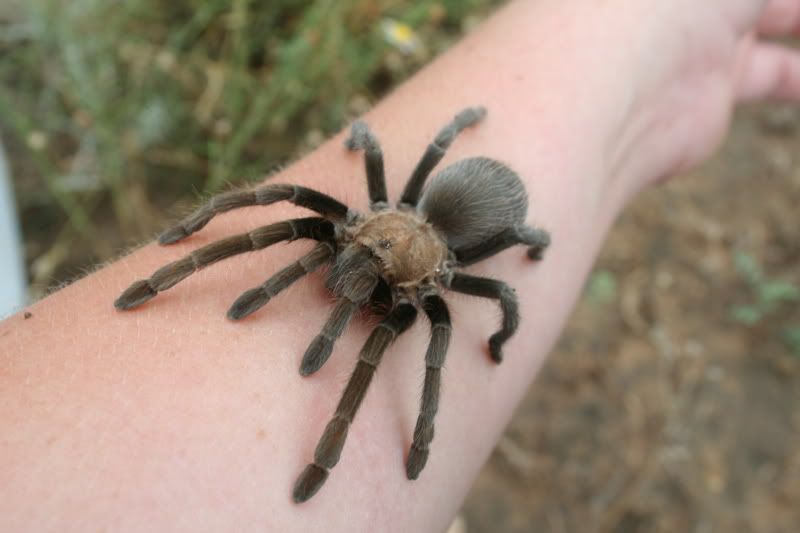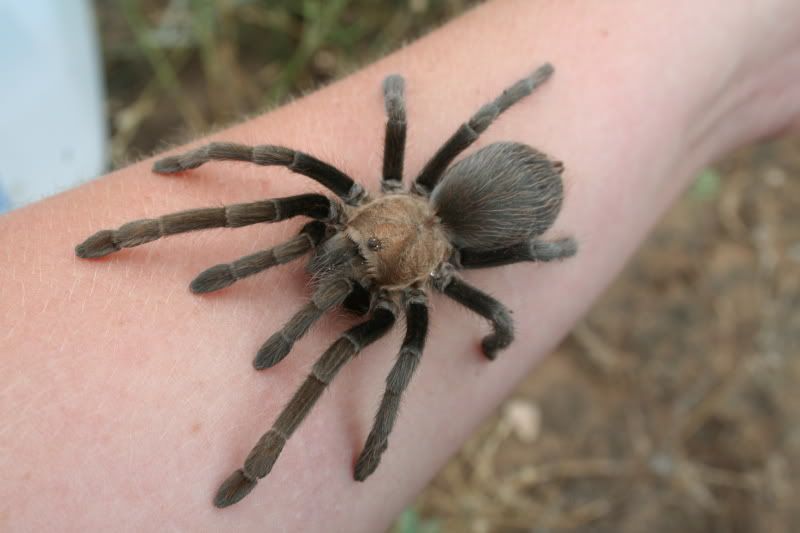 This last burrow was to big to resist, despite the fact that I was out of containers. Im glad I flushed the spider out, because shes simply a beast. I ended up just putting her in my camera bag until I could get to the truck for a cup. In the one pic you can see the air bubbles that are formed on the spider when it is submerged in water.