Joined

Aug 12, 2002
Messages

767
I'm very happy I decided to take a little walk this morning in San Diego County.
First up is a little California Kingsnake that I happened to see cruising down a hillside. I took a few photos of the snake in situ and moved on.
Lampropeltis getula californiae - California Kingsnake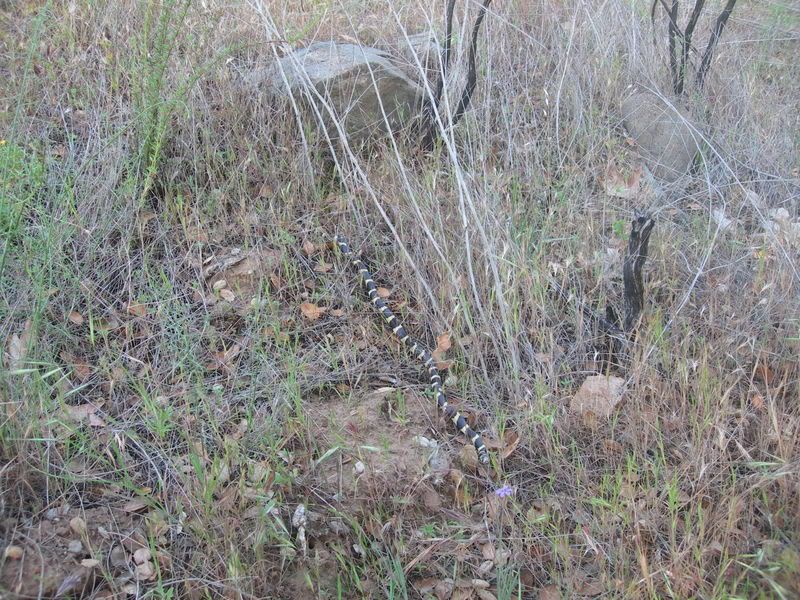 About fifteen minutes later I heard a slight rustling in the brush as I was moseying along. I stopped to look and saw some scales flipping and flopping around in the brush. Upon closer inspection I realized t was a small Crotalus ruber trying to eat a gopher. The carcass had flies and ants crawling all over. I sat and watched the snake for about half an hour. He gave up on eating the gopher very quickly. I'm not sure if the gopher was too big or if the gopher was just too old and stiff. The snake lay coiled up near the dead gopher for awhile. Eventually he decided to move on with his life and started cruising through the grass towards me. I took a nice shot of him coiled in some green grass before my camera battery keeled over. Arggggggggh.
Crotalus ruber in dried grasses. Watch your step!
Dead gopher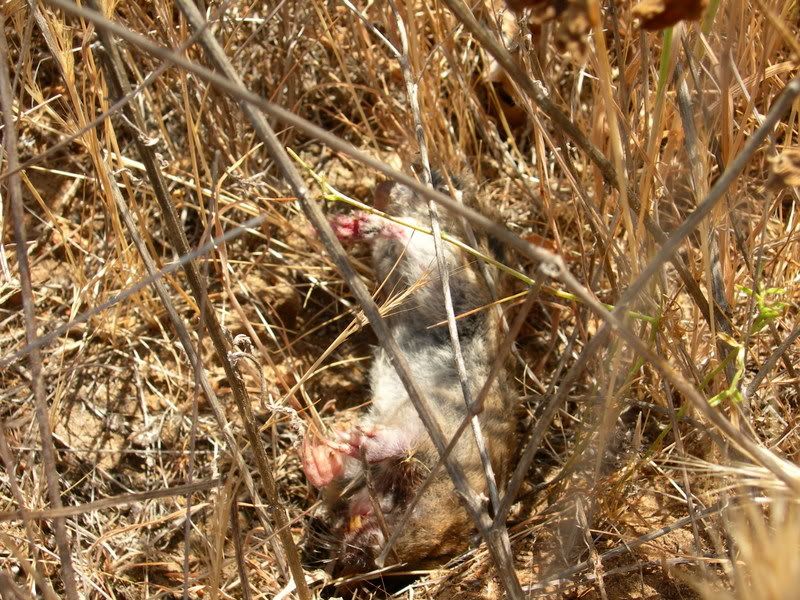 Crotalus ruber - Red Diamond Rattlesnake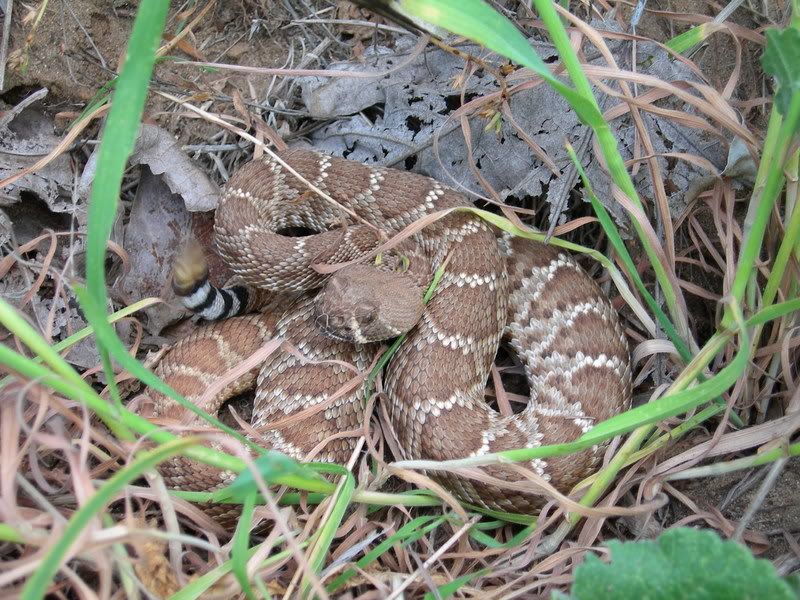 Last edited: