Joined

Aug 26, 2005
Messages

4,508
The other night I was re-housing a ton of spiders in the room.I started moving some Cyriopagopus sp."Sulawesi" slings into new viles and didn't think much of using my finger to nudge them out.Well this little guy bit me haha!
My first time gettin bit by any tarantula and it ends up being one that is about 1" legspan :/ haha!It didn't even break the skin or hurt.Does this even count as gettin bit?! lol!
Here's a couple shots of this little maniac!!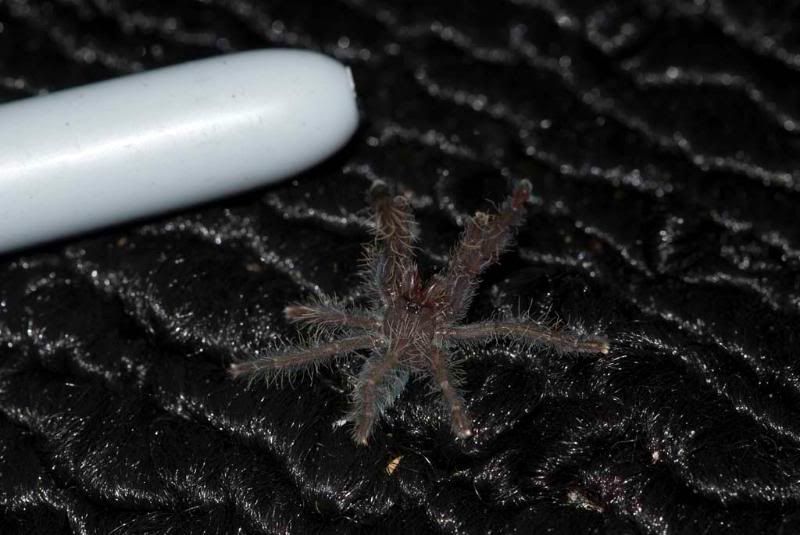 (That's a sharpie on the left for size reference!)
So far my experience with this species is that they are really not very friendly haha!The adults are just massive and will attack anything when threatened.When I removed the spiderlings from the females tank I witnessed more stridulating from one spider than I have ever seen haha!
So from what I can gather so far from the spiderling to adult stage this is one of the most defensive arboreals I have kept!
-Chris