Joined

Apr 6, 2007
Messages

311
My job takes me many wonderfull places to look for scorpions each week ( ie; palm springs, palm desert, joshua tree, twentynine palms, mecca, indio ect ) and im always on the hunt. Well today I caught a nice Giant ( and she realm was giant ) Desert Hairy under a wood pile. Well in all my excitement I brought her back to the car and put her in a cubby while I grabbed some sand in a bucket. Well, when I opened the cubby she ran out inbetween the seats and wedged herself there. Carefully, I moved the seat foreward to pull her out but I guess I wasn't carefull enough, and got her squshed :'( im so beat up about it I can't even tell you :'( :'( :'(, but I thought id atleast share some pics of her while I had her.....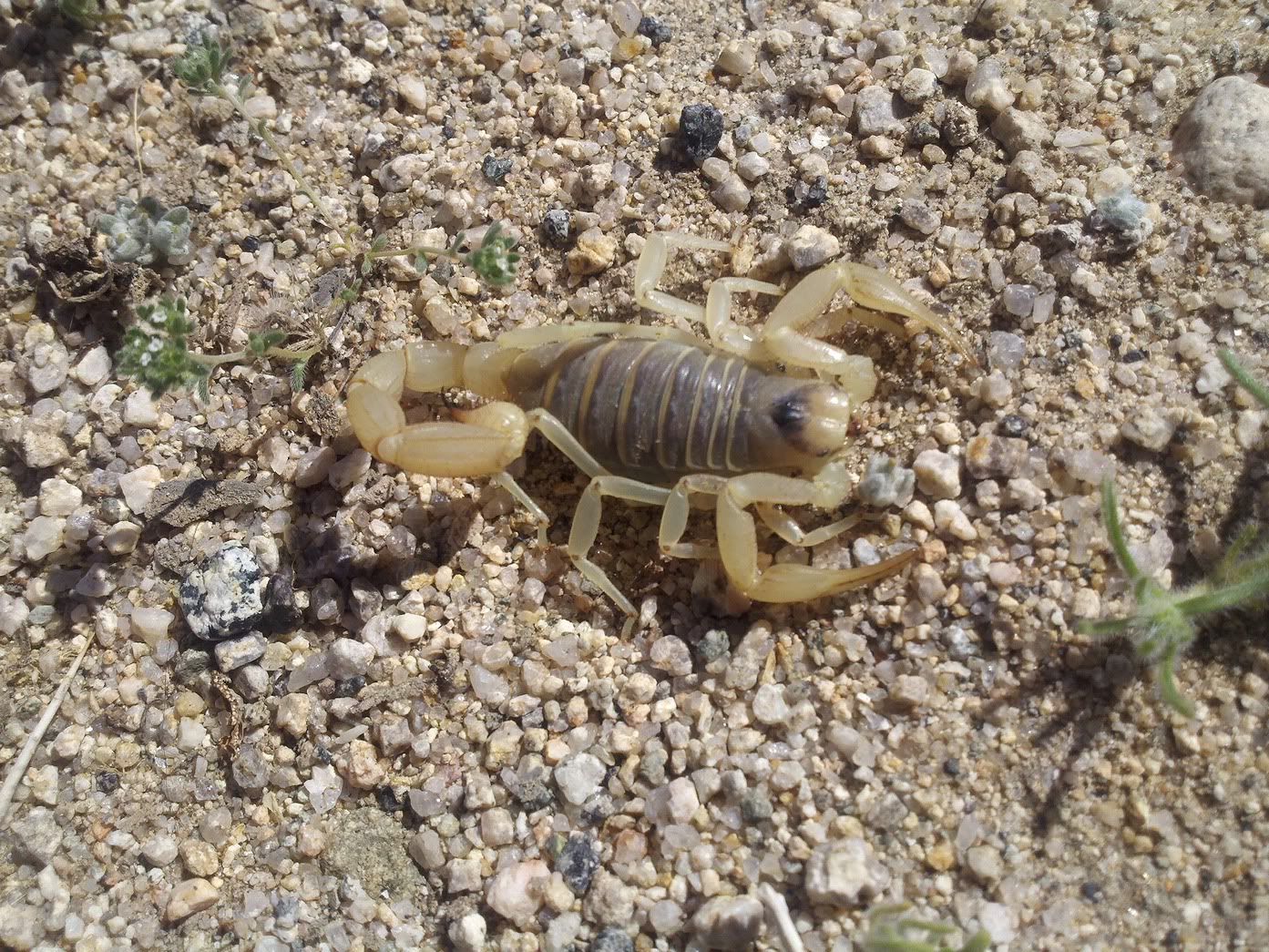 ---------- Post added at 01:51 PM ---------- Previous post was at 01:00 PM ----------
I guess I spoke too soon, she's just fine! Caught another small one down in north palm springs, the desert is really waking up!