Joined

Dec 8, 2005
Messages

901
Nice warm weather tonight, so I went out in search of spiders and got a few pictures.
Black Widows - First 3 are males I assume (all in the same web). Lots of widow webs. They were made from the ground to a branch about 3 feet up. As soon as I disturbed the web, the females would zip to the ground and hide in the leaf litter at the bottom of their web.
Also found but not pictured were Dolomedes tenebrosus and Hemiscolopendra marginata.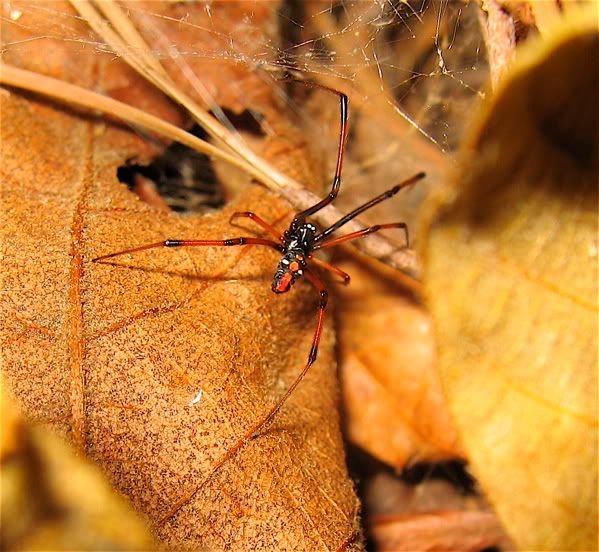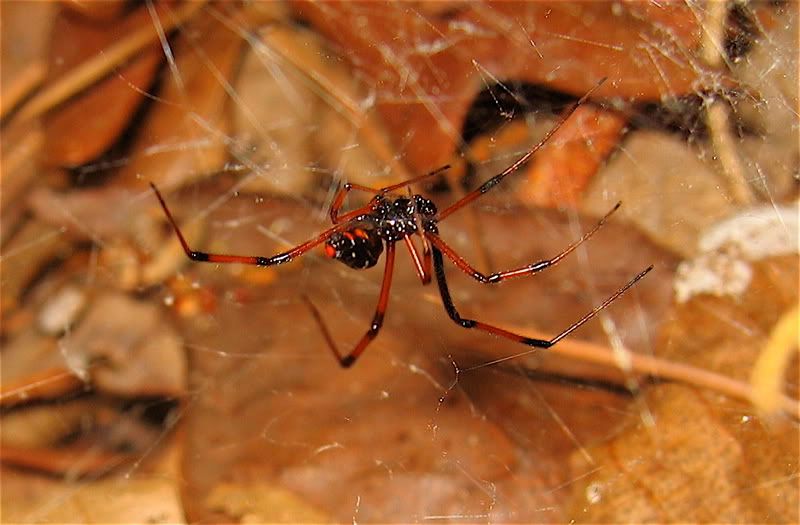 Female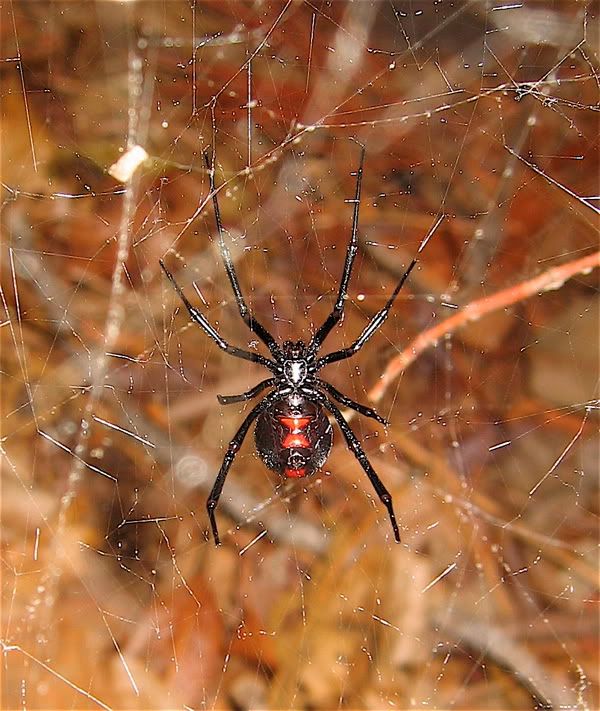 Web
Hogna georgicola at burrow entrance with a huge load of babies
The burrow after she went back in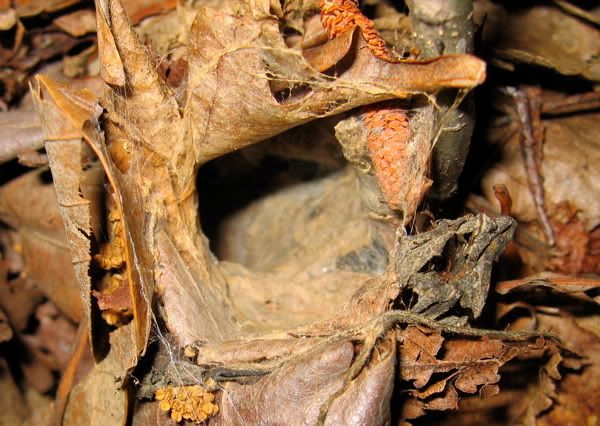 Bullfrog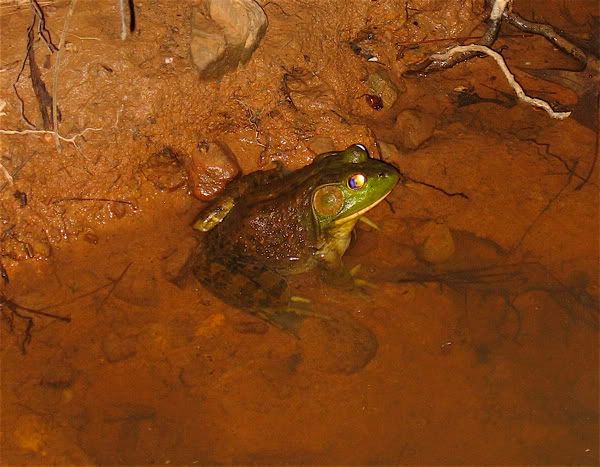 Mating wood roaches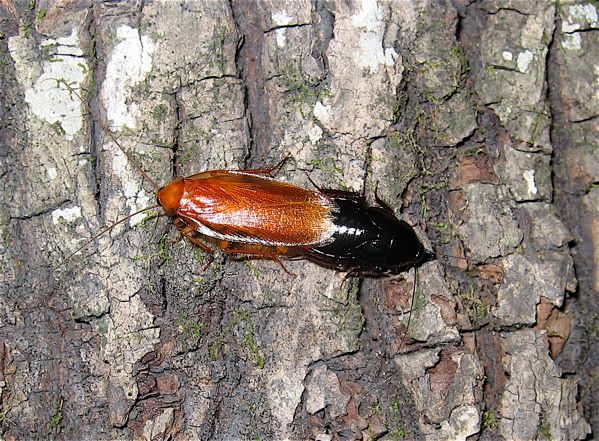 Two of the female H. georgicola I picked up. Both large at 2"+ legspan.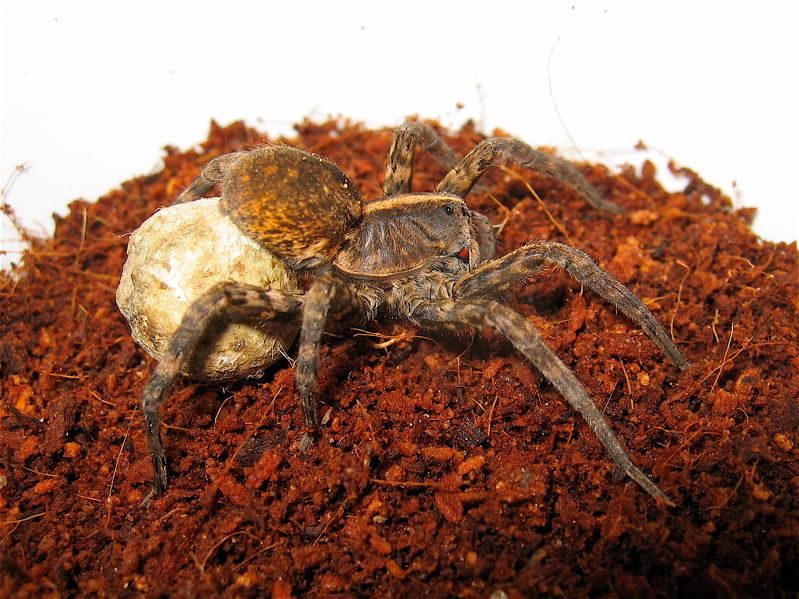 Last edited: