Joined

Aug 12, 2002
Messages

767
This is my first serious foray into the centipede world. I have been wanting an S. heros castaniceps since Arachnocon 2006. I was skunked in 2006 for S. heros and this year was no exception. I finally broke down and bought the below specimen from crotaline at Jansen Exotics. I showed my purchase to Philth a short time later and he made a beeline for their table to pick one up for himself. They are that cool!
I have been trying to take a good photograph of the new acquistion with zero success. She has a deep burrow down to the bottom of her enclosure. She makes brief above ground appearances, but makes a mad dash back to her burrow at the slightest disturbance. Below is a photo shortly after she was unpacked. This is the ONLY photo I have of her. (Maybe a her, maybe a him)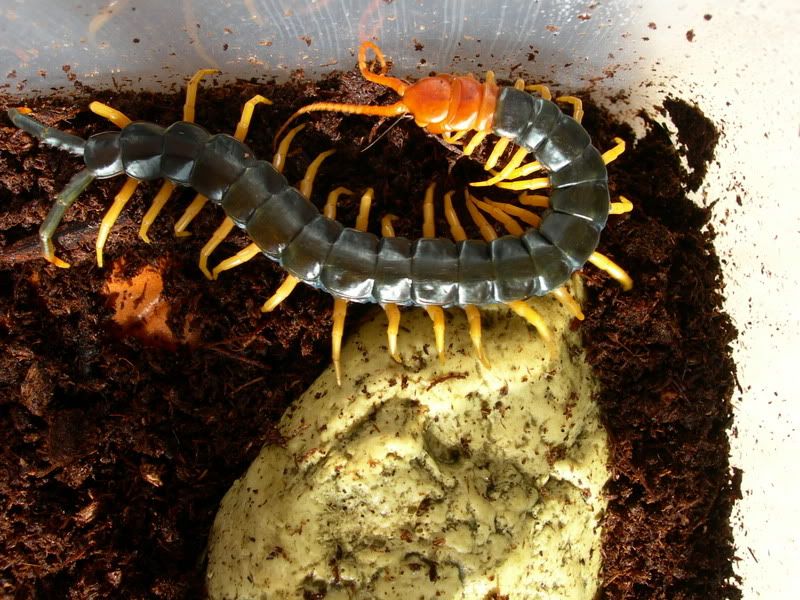 I am now smitten with S. h. castaniceps and all S. heros varieties. I hope to have good breeding groups established in the next few years. Stand by for more photos as I add to my new obsession.