Joined

Jan 11, 2004
Messages

124
Dear all, here is a compilation of the images and videos shot over the past few days documenting the sexing and mating of Scolopendra heros arizonensis.
First and foremost, the Gassing Chamber used. Inspiration and details pertinent to the construction of the chamber and gassing period drawn from
this thread
: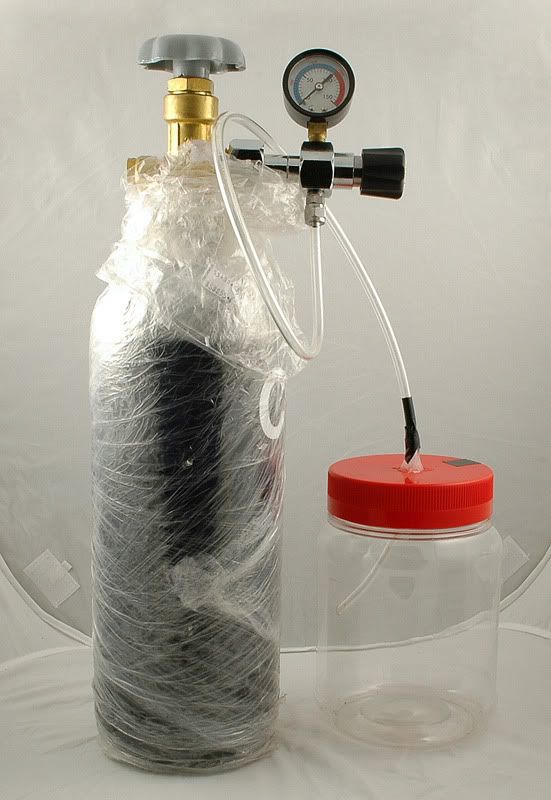 Male specimen: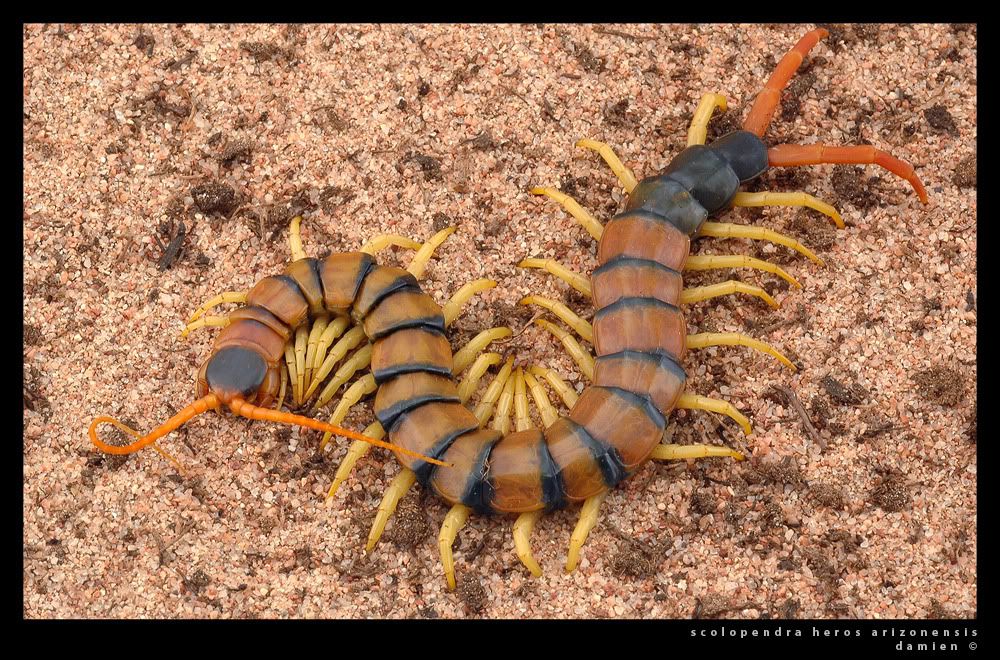 Female specimen: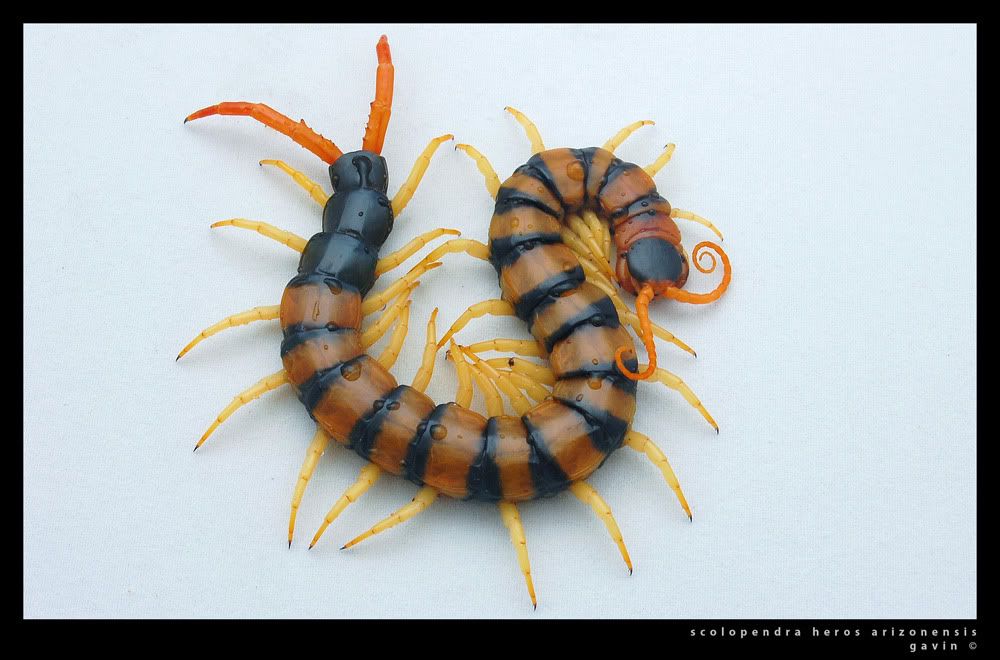 Comparison of genitalia: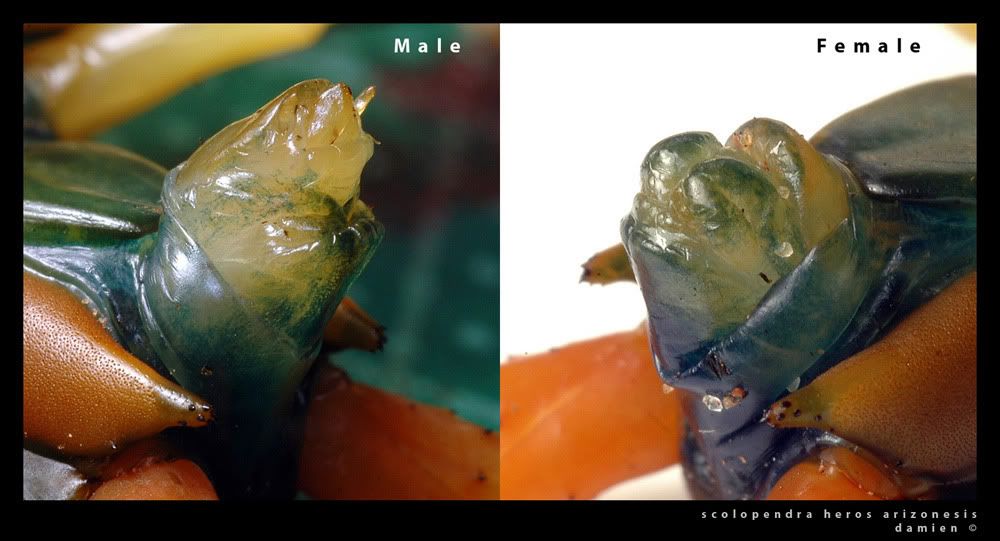 Picture of the sperm web: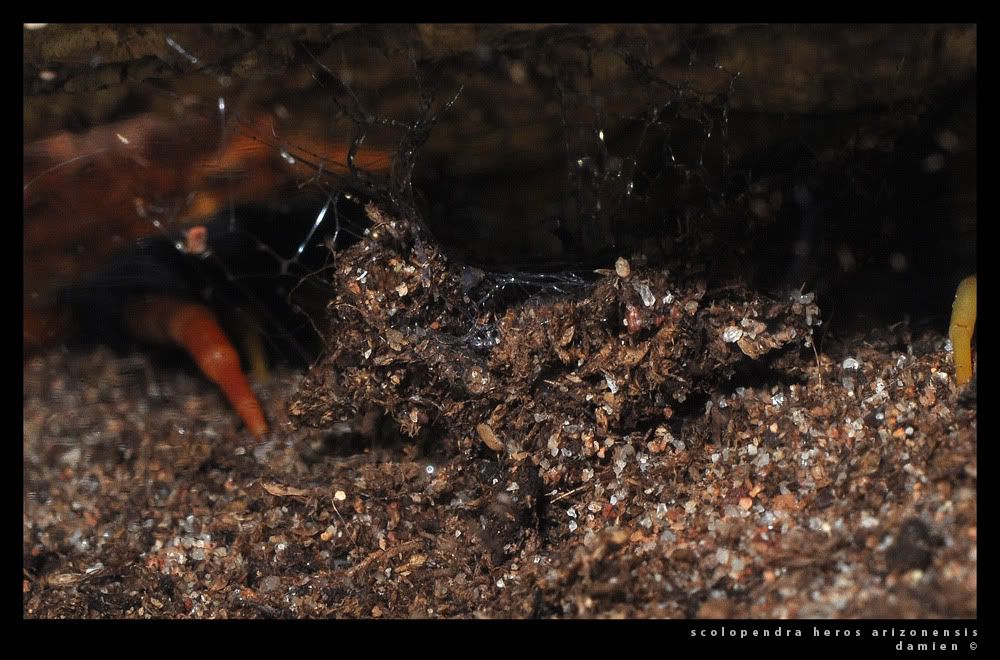 The mating process consisted of the male courting the female for approximately 2.5 hours and climaxing with him spinning a cradle to deposit his sperm packet before leading the female through.
Video of the mating process:
[YOUTUBE]97ES5i63arw&hd=1[/YOUTUBE]
Hope this thread is of some use to those interested in attempting the breeding of Scolopendromorpha. Kindly excuse the poor quality of the video as it is my first time attempting a project like this.
Special thanks to:

Gavin Choo (Draiman)
Steven Lenaerts
Turgut Kocer
Without whom this would not have been possible.
Regards,
Damien
Last edited: