Joined

Aug 16, 2005
Messages

1,343
yesterday while doing some routine maintenance, i noticed a couple of my ts had some visible wear and tear on their carapace that looks almost identical.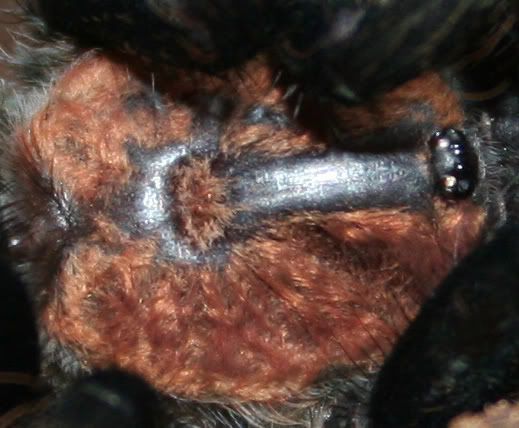 C. (or is it D. now?) fasciatum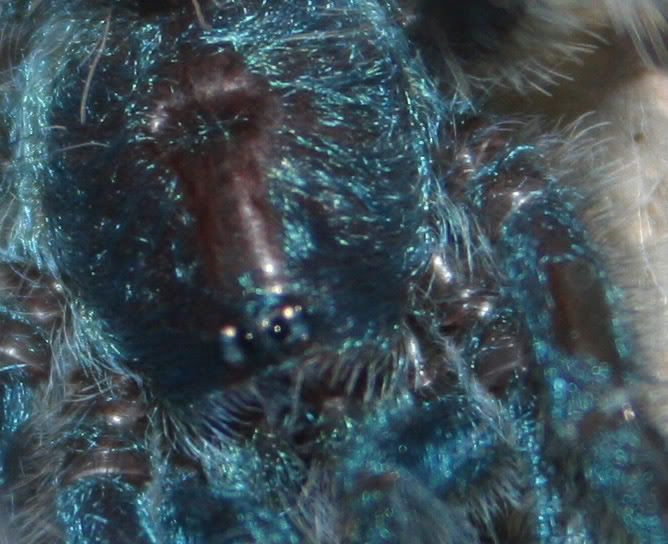 A. versicolor (can also see some wear on one of its femurs)
both ts are about the same size, both on the same shelf..though different levels.. the fasciatum molted fairly recently, and even before it had, the carapace didn't look that worn out. has anyone seen this before? i just thought it was strange since the pattern seems the same.
i did find a few mites on one t that was in a tub stacked right above the fasciatum, but so far i haven't seen any mites anywhere else. and the t with the mites doesn't have this wear pattern..or at least i couldn't tell becuase its carapace is dark to begin with.
could it be a sign of mites or other parasites or even a disease? or is it just a coincidence and nothing to worry about? i guess either way i'll find out..but perhaps i'll do a substrate change and clean out everything or even isolate them. i already seperated the t with the mites..i'll be sorting that out this weekend once i'm out of the office here. thanks in advance.