Joined

Mar 21, 2007
Messages

675
I picked up some new snakes the other day and thought I'd share.
The first is an albino blonde trans-pecos ratsnake. I've been wanting one of these FOREVER but when they were available, I didn't have the money and when I had money, they weren't available! There are currently only about 10 albino blondes in the world so they're pretty hard to come by!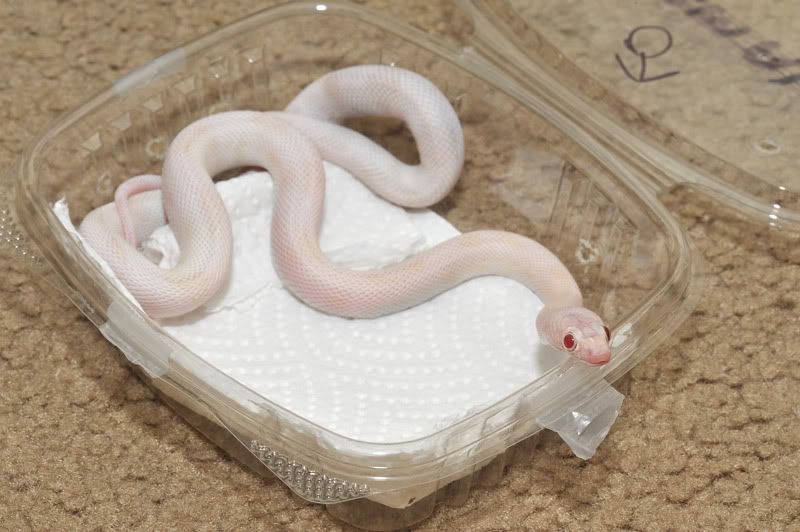 I also picked up an albino/het-albino pair of Baird's ratsnakes. I can't wait 'til they start getting their adult colors!