Joined

Oct 11, 2009
Messages

407
Well one of my first 3! I thought these girls were juvs until l found a sac!
You can see she fattened up overnight again after she ate a cricket.
The other 2 I have recently molted about 3 days before she sacked up.
Can not wait till a got hundreds running around.I will wait about 20 days before I pull it and put in a escape proof enclosure.Figure I will let them then them self's out till I got about 20 left and keep a few male and females and sell the rest.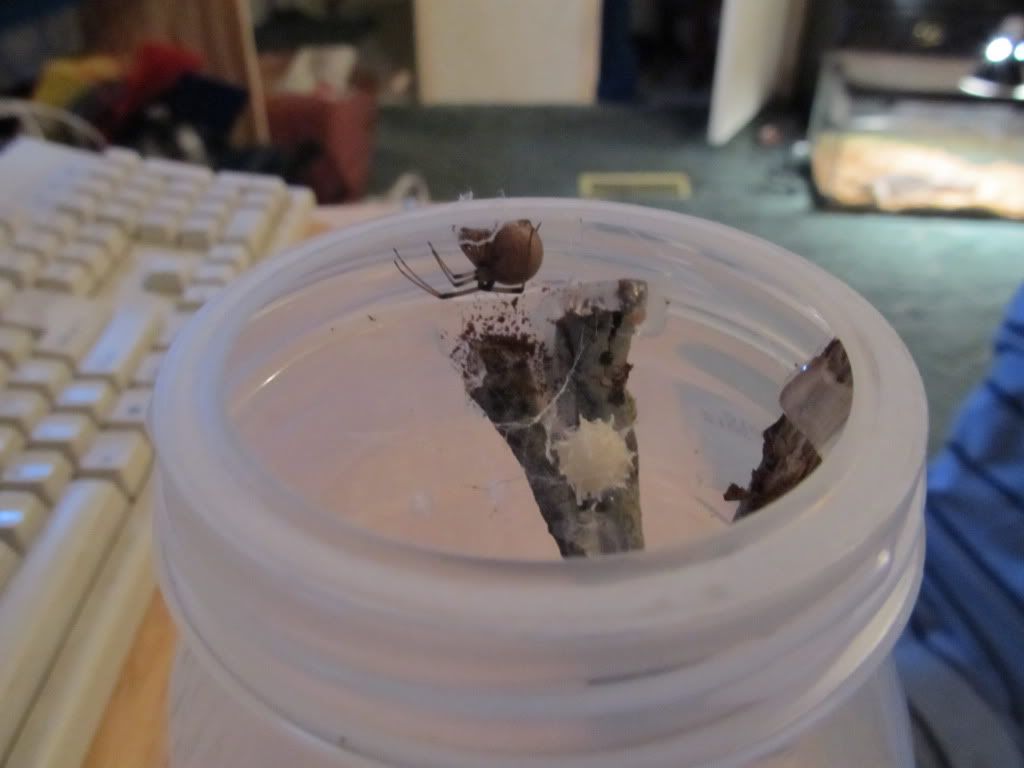 ---------- Post added at 06:00 PM ---------- Previous post was at 05:56 PM ----------
Last edited: