Joined

Mar 2, 2011
Messages

671
Yet another enclosure I got with the help of my friend.
Took us like 4 hours to get the Plexiglas to settle with the adhesive along with all the running around we had to do for parts, but its finally done.
We used 2 pieces of Plexiglas in the middle so we could make a stream/pond or whatever, and I used a small log I found in the backyard as a bridge to the other side. I had originally planned on making a beach/bank of some sort, but decided not to.
For the other side we had a image of a forest or deep brush that the log lead into along with some bamboo sticks here and there, thought it was pretty cool idea and it turned out great. We used real plants and grass for this, seeing how fake plants actually cost more.
I put some rocks in the pond to not make it so deep so she wouldn't have any risk of drowning, we had originally planned on putting some fish in there for some nice pictures.
I also have a false bottom setup, I do not have a piece of PVC piping yet, but ill get around to it, this tank weighs a ton for a 10g!
I just placed her inside and shes moving around exploring her new home, hope she likes it.
This is what she used to be held in, thumbs up to the cardboard USPS box folded in half:
Upgraded first class to this: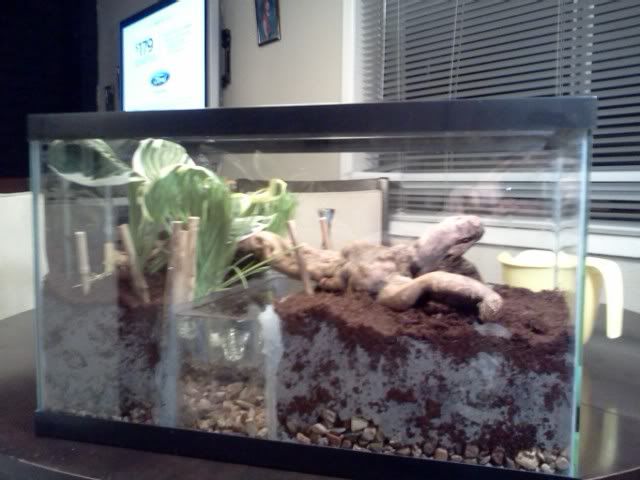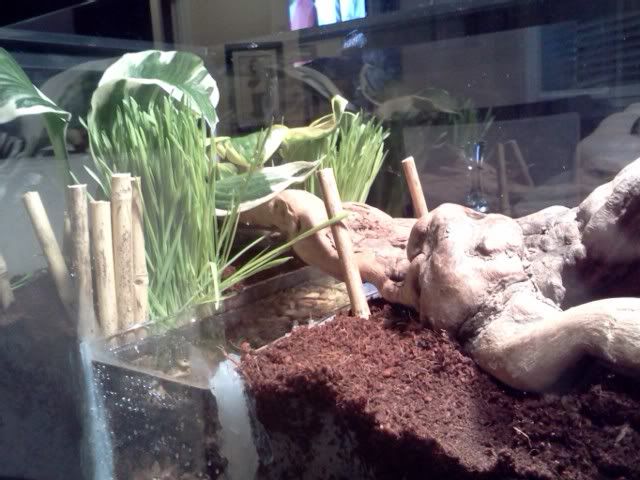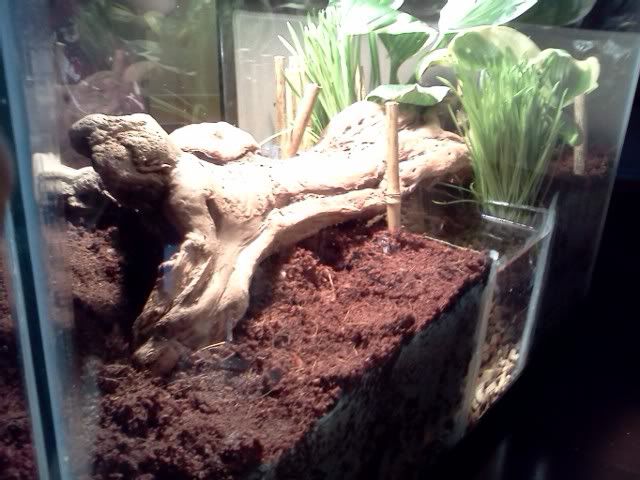 Here is a pic with her in there, bad lighting: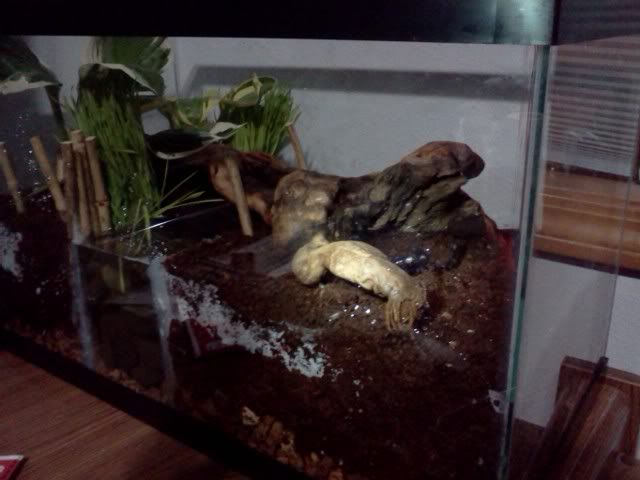 Let me know what you guys think. Cheers