Joined

Oct 20, 2006
Messages

279
So. My boyfriend's uncle is completely utterly convinced he has caught a miami phase cornsnake near his home in upstate NY.
I *KNOW* it is an eastern milksnake. It's just painfully obvious to me. I'll take a picture next time I visit... but... it looked almost exactly like this except it had more reddish hue to the saddles (a snake I caught some time ago):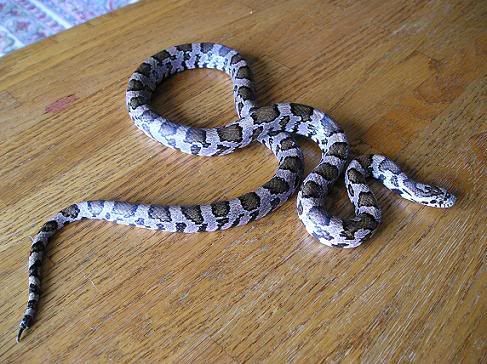 Aside from the difference in markings (the milks have rounder blotches with more distinct black ridges, and there are lots of black markings on the face, while the corns do not have any), and the different in head shape (corns are more elongated and triangular, milks are more stubby looking)... does anyone know of any other things I could look for to definitively tell the difference between the two to finally convince him?
And do miami phase corn snakes even live as far as Warrensburg NY?