Joined

Jun 29, 2007
Messages

822
I have been putting off moving a few slings for too long, with my recent summer molts it became necessary to move some guys ASAP.
A quick run to the local $ store, a hole saw and some wire mesh and these kids have new digs.
Bargain digs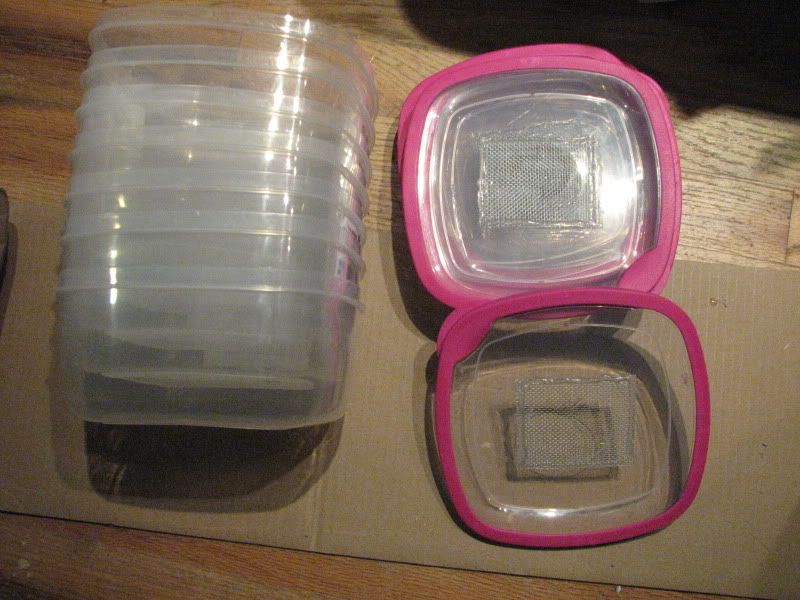 G pulchripes
B angustum
N vulpinus F
P cambridgei sub male (in a much larger container) Two BIG girls waiting for him to mature
No one gave me grief (1st time) the only kicker in the group was the N vulpinus, she kicked a lil, but was a good girl otherwise.
Still have about 4 to re-house, including two OBT's ;P
Enjoy
PIG-