Joined

Jan 5, 2005
Messages

8,328
Los Angeles Natural History Museum: Bugfair 2007
This was a very fun place to visit. There was perhaps not as many livestock sellers as one might wish... but overall i had a blast!
It was mentioned that their might be a long line.... there was, off and on through out the day. when i got to the museum (~9:45am) there was something like 75 ppl in line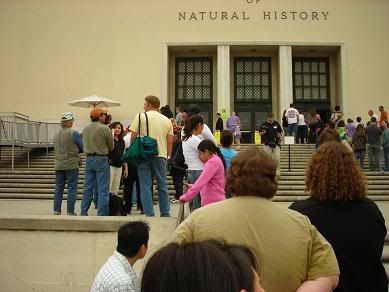 Now, i am a total idiot and forgot to get the names of many of the awesome vendors and other organizations that were manning booths. *sigh* i will try to figure out or piece together the likely options of all the booths i show pics/vids from
anyhow, one of the first things i saw was a nice man with some nice leeches
zoom
so, of course i had to hold one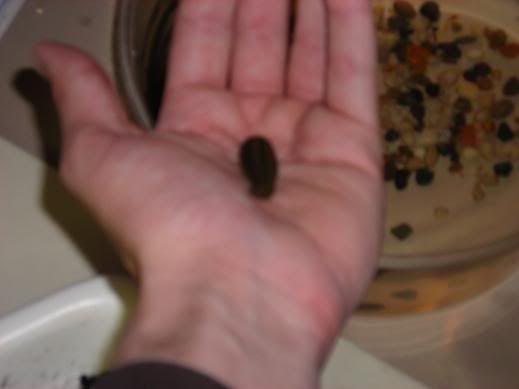 (that really is a leech. caco's honor)
I wandered around some and looked at a lot of the deadstock exhibits. neat, but not really my thing. butterflies *are* pretty, though
one deadstock exhibit that i found very interesting, in light of semi-recent discussions on the boards was this isopod exhibit by (I THINK!) " Natural History Museum of LA County Crustacea"
zoom
(these were something like 18-22"/46-56cm long)
another deadstock exhibit/vendor had what were labled as Pandinus dictator. They were some big ass scorps... 7"+/18cm+
zoom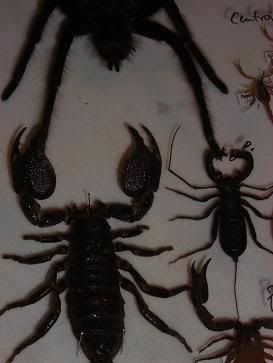 zoom
no idea what they really are though
then i ran into the Krazy8's table and Neshan and his cousin Earl and met their friend Drew. the new guy was nice.
Neshan (Nbond) and Jeanne (i don't know how to spell her name, i'm sorry. it rhymes with "genie". heh, she's the spider genie.)
and the K8 spread (well, about 2/3 of it. i couldn't get a good shot of all of it)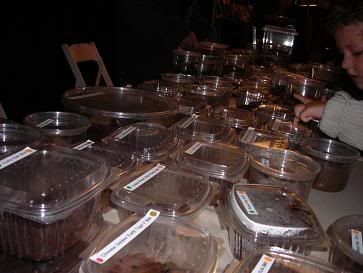 I have some more pictures and vids that i have to upload and/or cook. stay tuned