Joined

Jul 31, 2006
Messages

838
I've been pretty quiet with my Cresteds, lately. My girls are cooling for the season already and Val's first eggs didn't hatch so well... a stillborn and a preemie that lived only 2 days, in spite of all my efforts.
Well, the past couple of days have presented little miracles..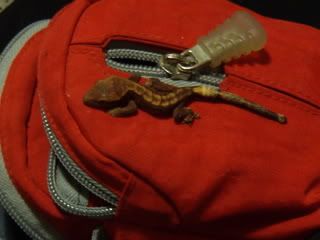 ...slipped out of a cracked incubator box lid cuz the human failed to push it down all the way to a locked position
This is where I found Stealth... waiting for the first photos. It could've ended very badly... thus, a little miracle.
...I was double-checking my previous absentmindedness and caught the miracle in progress... Trust debuted right in my hand!
Momma Val... she's guarding the eggs she just laid... she's very protective, so don't let that funny face fool ya!
Unrelated miracle..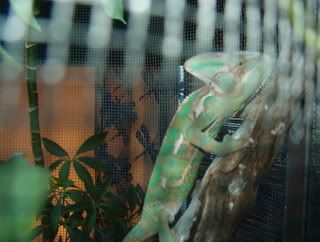 ..Happy Hippy, a Veiled Chameleon, that I was asked to adopt and rehab. He has a severe case of MBD now... maybe permanent damage to his hips... and needs extensive TLC. He'll get all of that right here! We need a little miracle..