Joined

Jan 8, 2007
Messages

1,846
Hello,
Lately I been a bit busy, even that my camera settings all messed up
I grabbed few pictures and posting those that isn't real bad
unfortunately I lost 2,5 hr and over 200 shots wasted
here is what I got that somewhat OK
Resonate pairing, hachouts and other itty-bitty little things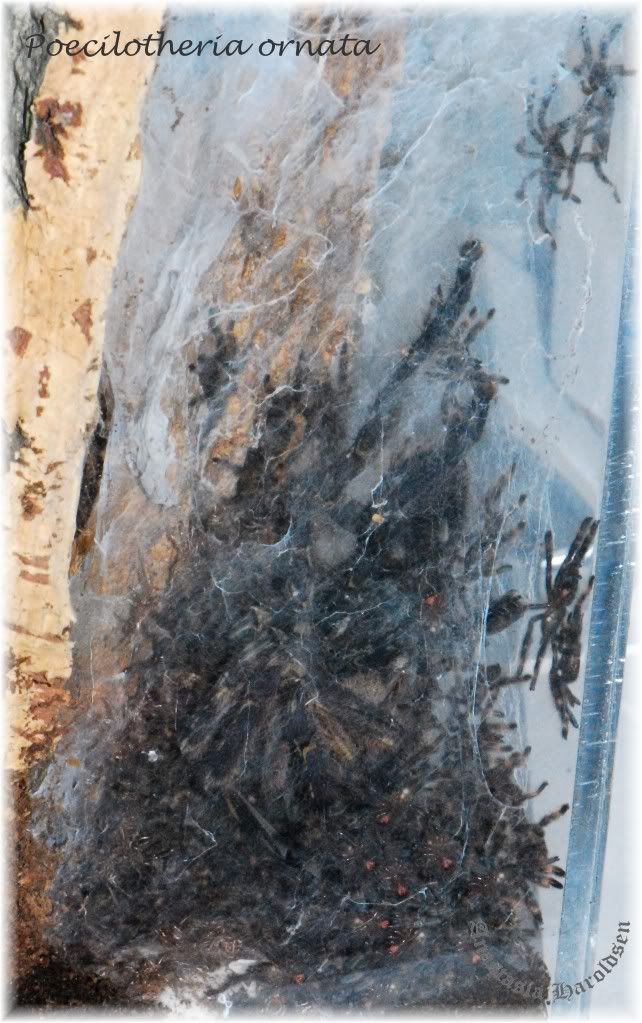 Take a good guess WHO??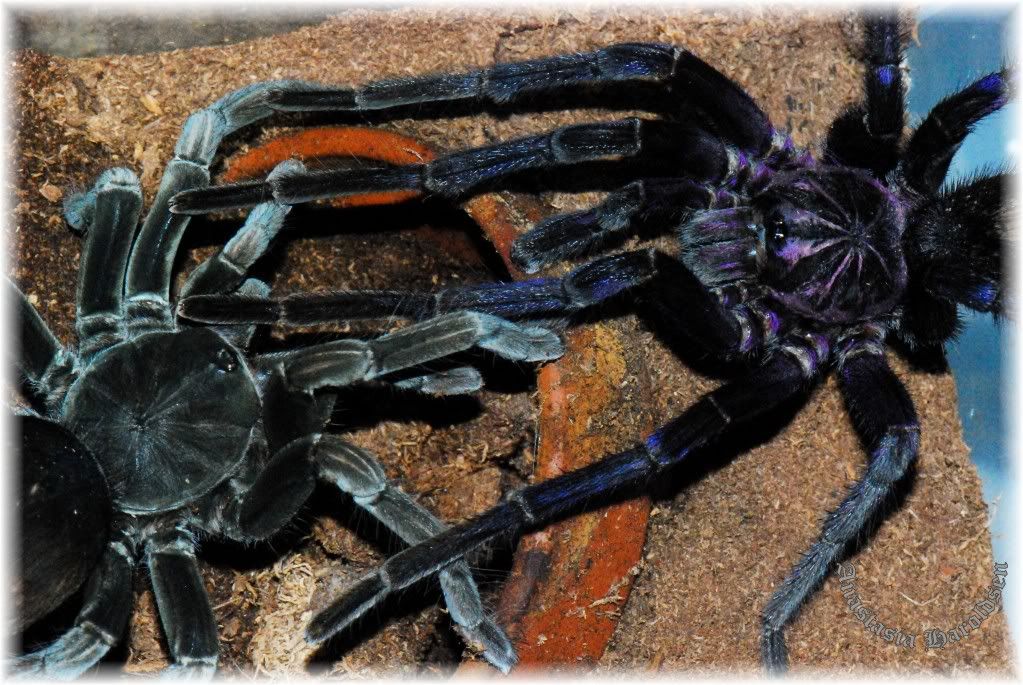 She did not want to give it up
That sac is humongous!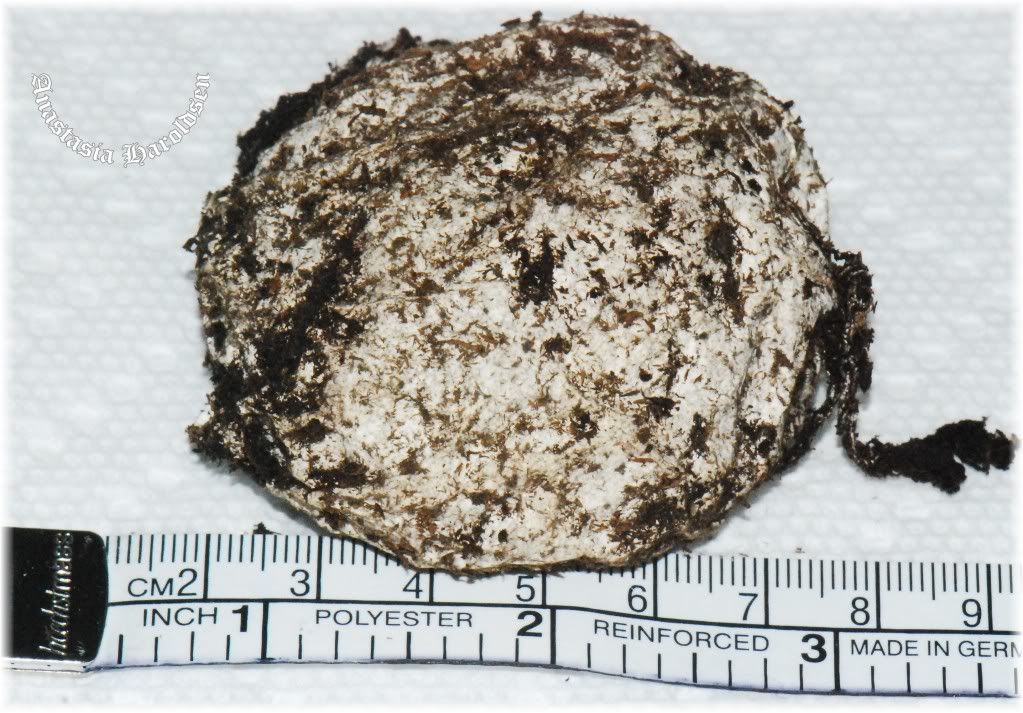 and full of......................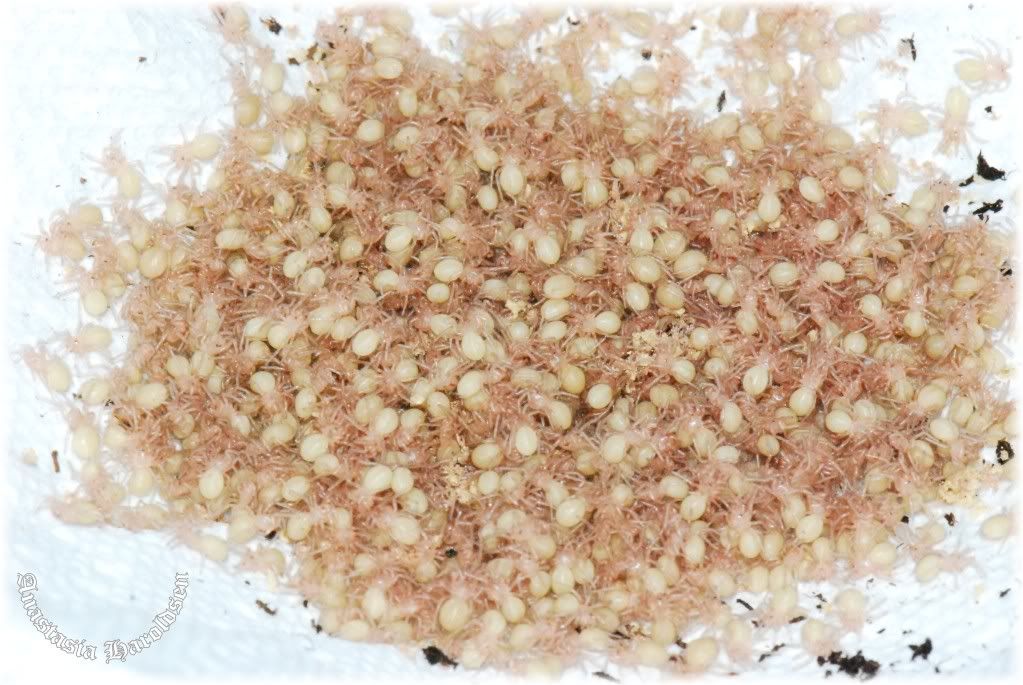 Ahhh, sumthin to brag about
I think that one is first US Captive bred/born bunch ;P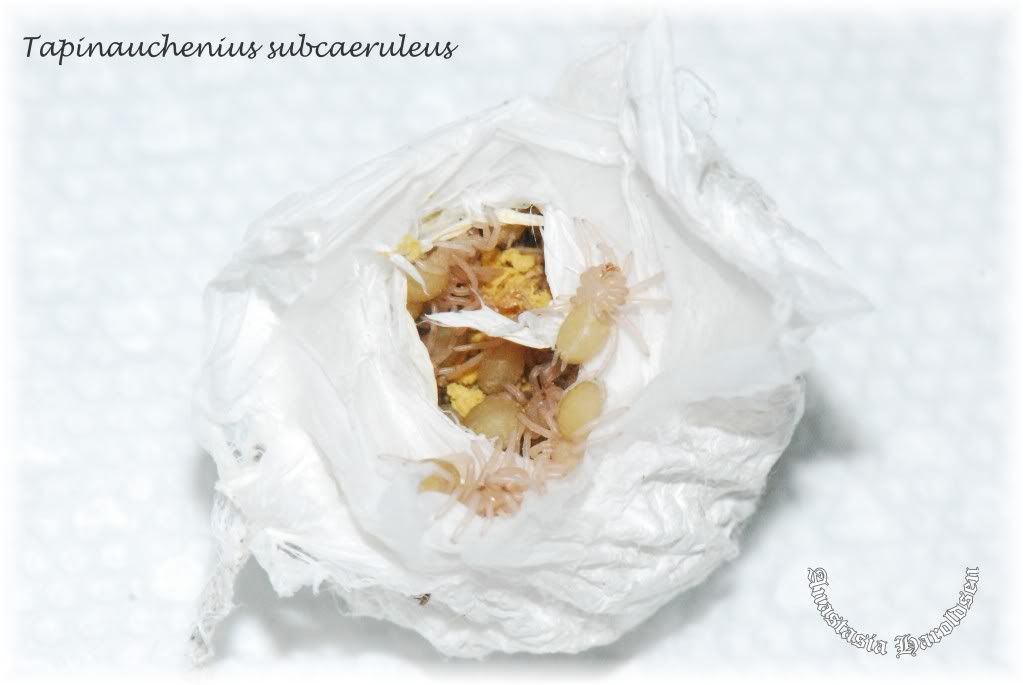 Poeciotheria smithi, finely 1st instar @ almost 7 weeks, Gosh those are the slowest Poecs ever! not kidding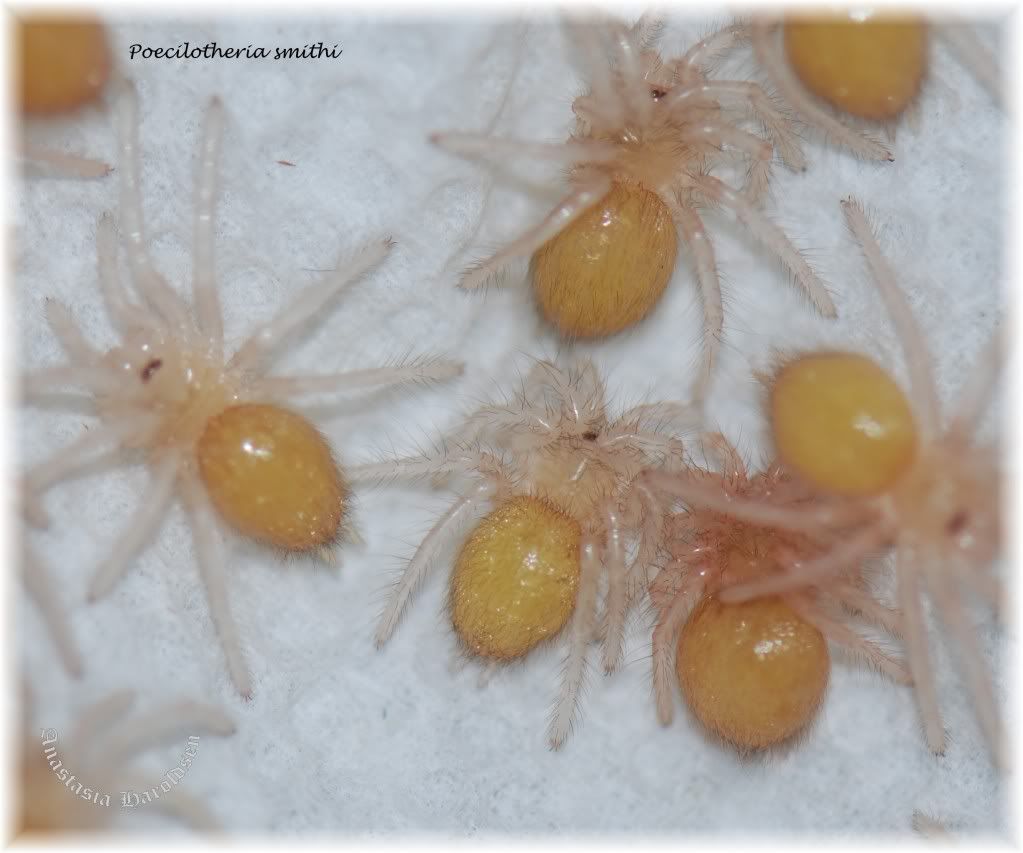 and last is Xenesthis intermedia still 1st instar @week #13, I start to believe they never gona molt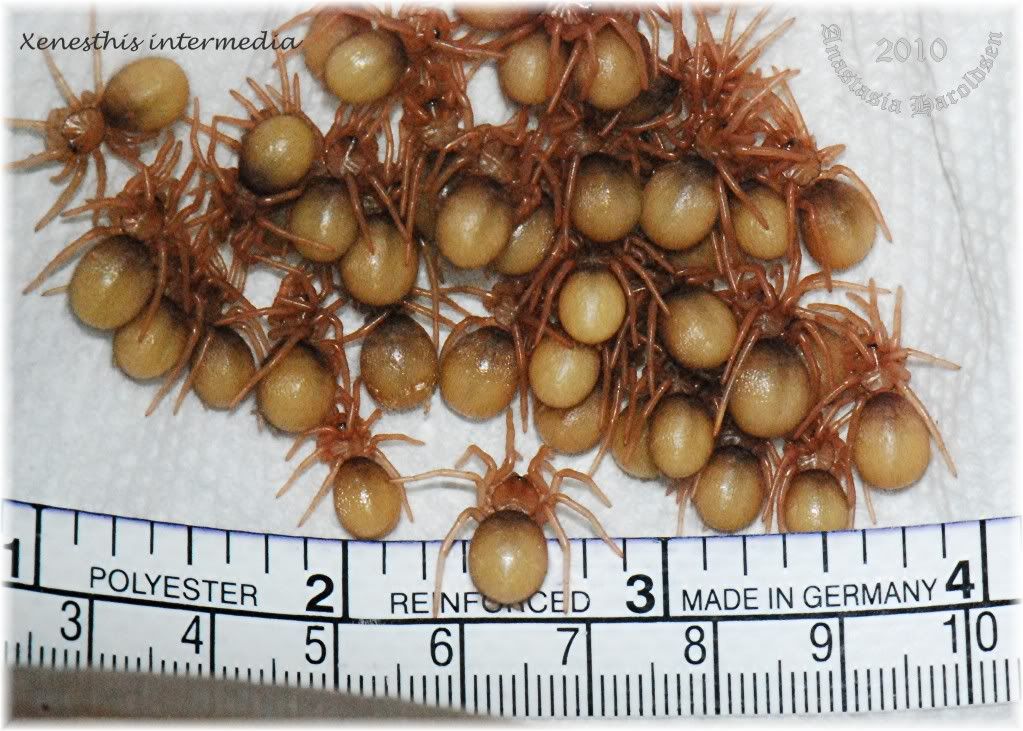 but look at the size of them things!!